The Emerald Isle is home to over 400 9 and 18-hole golf courses, making it a popular destination for golfers across the globe. In this post, I reveal the 10 best golf courses in Ireland to help you plan your next golf trip.
Given the immensity of courses in Ireland, you will not find legendary layouts like Royal Portrush and Royal Country Down because they are based in Northern Ireland. After reading this post, you will have a clear picture of the top easy, moderate, and challenging layouts, along with their green fees and course statistics.
Summary Of The 10 Best Golf Courses In Ireland:
You may not enjoy each one, so don't waste a day without reading through each course to understand which is a great fit for you.
Below you can check out a video of each course, including where it's located, our ratings, total par, total length, price, and signature holes. Let's dive in!
10 Best Ireland Golf Courses
1. K Club (Palmer North) – Overall Best Golf In Ireland
Irish golf courses are typically associated with links play. However, our top pick is the Parkland Palmer North course at the K Club. The Palmer North track famously hosted the 2006 Ryder Cup, where the Europeans annihilated Tom Lehman and his chargers.
Arnold Palmer designed the course to test professionals and casual golfers at every turn. Accuracy is the key at the K Club. Otherwise, you will endure a taxing day in the trees. However, playing on the same turf that Woods, Mickelson, McIlroy, Garcia, and Harrington have struck is worth the journey.
2. Corrstown – Best Affordable Irish Golf Course
Visiting historical Ireland golf courses is tough going on your wallet, but Corrstown offers a more affordable round. The newer layout, which turned 30 in 2023, beat our other top golf courses in Ireland on a budget for its versatility, challenge, and conditioning.
The fairways are immaculate, the rough is adequately maintained, and the greens roll smoothly on this 27-hole track. The River, Meadow, and Orchard courses offer a diverse challenge of distance, accuracy, and astute shot selection. Depending on the availability, you can select your desired combination to form an 18-hole round.
3. Old Head – Best Premium Round In Ireland
Playing the best golf courses in Ireland is no cheap endeavor, and Old Head ups the ante. A round in the summer at one of the most famous golf courses in Ireland will set you back over $400, and even 18 holes in spring, autumn, and winter run approximately $250. However, an unforgettable round awaits.
The golf course is located atop the headland, surrounded by the Atlantic Ocean, providing dramatic ocean views and nearby cliff faces. The par 72 layout is well groomed and offers a premium experience from knowledgeable caddies and fine dining to luxury suites onsite for a convenient stay.
Read More: 8 Most Expensive Golf Courses In The World
4. Narin And Portnoo Links – Top Golf Course In Ireland For All Skill Levels
The Narin And Portnoo Links was originally established in 1905 and has since undergone multiple restorations. The latest came in 2019 when Gil Hanse and Jim Wagner got to work and revitalized a somewhat forgotten links in an epic experience that rivals a round at Pebble Beach or Bandon Dunes.
Sand dunes line the course, and fairway bunkers eagerly await the chance to swallow your golf ball. As if that is not challenging enough, fescue is abundant, and you are at the mercy of the conditions the North Atlantic decides to throw your way. A trip to Narin And Portnoo Links is challenging, fun, and no doubt memorable.
Read more: Can You Drink On A Golf Course?
5. Lahinch Golf Club (Old Course) – Best Links Golf Course Ireland
Considering the extensive list of top golf links golf courses Ireland has to offer, it is a tough category to pick. However, when golf royalty like Old Tom Morris and Alister Mackenzie speak highly of a location, you listen. The Lahinch Golf Club beat the other links golf courses in Ireland for its challenge, history, condition, and aesthetics.
Like any links design, Lahinch demands course management to avoid fescue and pot bunkers. In addition, distance control is essential as a short or long approach shot can catch the undulating greens and roll off.
6. Ballybunion (Old Course) – Shortest Best Irish Golf Course
During its tenure, Ballybunion has hosted countless golfing legends, ranging from Jack Nicklaus to Tom Watson and Robert Trent Jones. In addition, the course hosted the 2000 Murphy's Irish Open. Despite the fan fair, it's my top option for the shortest, best Irish golf courses, measuring 6,383 yards off the club tees.
Despite the choice of 3 golf layouts at Ballybunion, the historic Old Course is my top pick and one of my favorites on Earth. It is a rare example of how nature and golf can coexist. Corrections to the land were limited, leaving you with a pure links experience, difficult to find in a world of perfection and manicured fairways and rough.
7. Tralee – Most Picturesque Irish Golf Courses
Tralee claims the prize for the most picturesque of the best courses in Ireland. However, it has only sat at this site since 1984, despite its inauguration in 1896. Arnold Palmer famously quipped that he "designed the front, but surely God designed the back nine," referencing its incomparable beauty.
Situated on the southwest coast of Ireland, Tralee embodies links golf presenting thick fescue, fairway-lined bunkers, and limited shelter from the elements. Finally, even if the round does not go according to plan, you can enjoy the vistas of the ocean and towering green hills in the backdrop.
8. Portmarnock – Best Championship Links Golf In Ireland
Sam Snead, Arnold Palmer, David Duval, and Phil Mickelson are a handful of names who have graced the greens of Portmarnock. The links add Championship flavor to the layout with well-manicured fairways, despite direct exposure to the Irish seas.
The fairways at this famed links are tight, demanding accuracy on every tee shot. Wayward balls are either swallowed by thick fescue or find their way to the bottom of the North Atlantic.
9. County Sligo Golf Club (The Colt Championship Links) – Fairest Irish Golf Course
The Colt Championship Links at the County Sligo Golf Club is the fairest of the best Irish golf courses. It poses a sufficient challenge to skilled and casual golfers but rewards patience and intelligent play.
Sligo Golf Club is rooted in history, with designer Harry Colt breaking ground in 1894. However, the course has undergone considerable change since. As it stands, the layout has lengthened from its original form to account for equipment innovation.
It is a challenging, narrow golf course that treats you to magnificent vistas, which poet W.B. Yeats made famous.
10. The European Club – Longest Top Golf Course In Ireland
We venture east for our upcoming best courses in Ireland pick, which is the top longest layout in Ireland. Besides its length, it also boasts the longest green in golf, reaching 127 yards. Not to be confused with the largest green circumference claimed by Spring Lake Golf Resort.
The European Club measures 6,720 yards off the club tees, featuring some relatively lengthy par 4's demanding accuracy and distance from tee to green. On the surface, it appears a typical links course with wind-swept fairways, fescue, and ocean views. However, it also features 20 holes straying from traditions.
FAQ
Is Ireland Good for Golf?
Yes, Ireland is good for golf as there are over 400 registered 18 or 9-hole golf courses throughout the country. The nation is packed with world-class links golf courses that meander along the North Atlantic coastline.
Where Does the PGA Play in Ireland?
The PGA Championship in Ireland has been played at Carne Golf Links in Belmullet since 2001. However, the event has enjoyed multiple venues since its inauguration in 1907.
What Are Golf Courses Called In Ireland?
Most golf courses in Ireland are called links because of their proximity to the ocean and the construction atop sandy land. Ultimately the golf course blends in with its natural surroundings better than a manicured, parkland course you may encounter in the United States.
Conclusion
Our best golf courses in Ireland review reveals that golfing in the Emerald Isles is not a budget endeavor. A trip to play the best Irish golf courses requires planning, savings, and astute thinking on the links.
Most of the best golf courses in Ireland are at the mercy of nature, and you can never write wind and rain off. In addition, the fairways on some of these courses are narrow, and the fescue is thick, demanding accuracy off the tee and on approach for low rounds.
I feel a trip to play the best courses in Padraig Harrington's homeland is warranted. However, if you only have time for one round of golf, make it to the Palmer North course at the K Club to test your skills on a challenging parkland design.
Read More: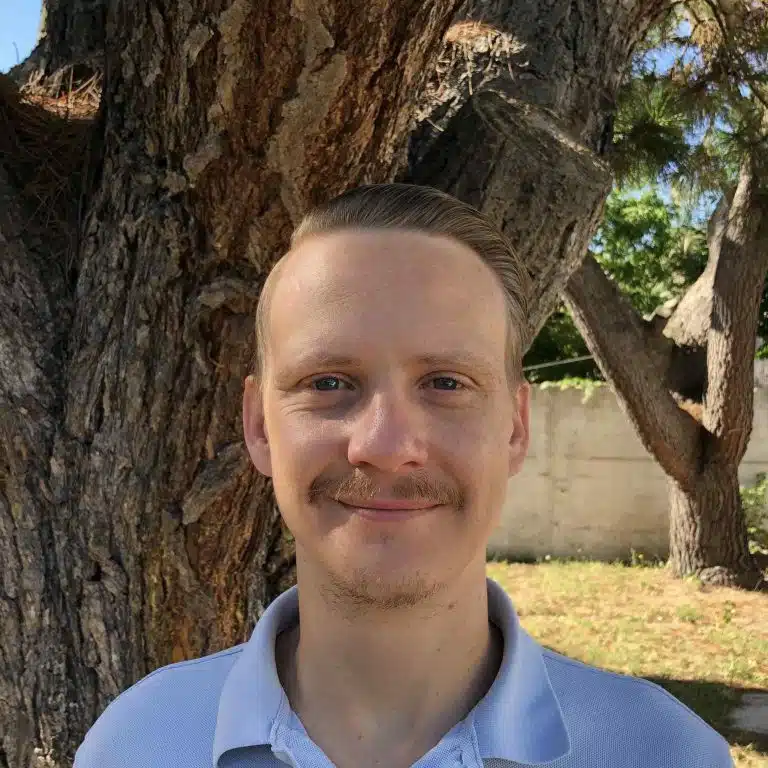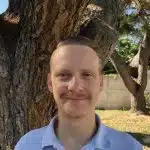 Matt is a seasoned golf equipment writer and sports fanatic. He holds a Postgraduate in Sports Marketing and has played golf for over 28 years.