You probably thought Cabo was just another spring break spot for college students or a resort town where you sip on cheap booze at a swim-up bar; well, you're right. But Cabo is also a growing mecca for golf, and these aren't your typical muni tracks.
With so many people making an annual trip to Cabo these days, a few private courses are popping up that look amazing. But who cares about those, right? I'm only interested in the courses that have public access since I'm not moving to Cabo any time soon, unfortunately.
We're in luck, though, because the best Cabo golf courses are public and are offered at discounted rates on golfnow.com.
All that's left to do is choose your courses from the list below and book your flight. Don't forget the sunscreen.
The 10 best Cabo golf courses:
Cabo Del Sol (Desert Course) – Best Overall
Cabo Real – Best Value
One & Only Palmilla – Best Service
Cabo San Lucas Country Club – Closest To Town
Vidanta Los Cabos Golf – Best For A Quick 9
Club Campestre
Puerto Los Cabos
Rancho San Lucas*
El Cardonal At Diamante*
Chileno Bay Golf Course*
*Tee time restrictions apply, and you must be staying at or own property at these facilities to make a tee time.
10 Best Cabo Golf Courses
Use this as a reference guide or a checklist of all the courses you must play if you trek to CSL.
As someone who has played Cabo Del Sol Desert Golf Course several times, I can attest to why it's one of the top courses in the Cabo San Lucas area. The course is incredibly well-kept and features varying levels of difficulty.
One of the things I love most is the number of distinctive holes this course has. Hole 5 stands out to me in particular; it's a long par-3 perched atop a massive cliffside. The views at the tee-box are breathtaking as the desert landscape extends widely. I find it to be one of the most intimidating yet satisfying holes of golf I have ever had the pleasure of playing.
Hole 9 is another of my favorite holes at Cabo Del Sol. It's an iconic par-5 that plays dead straight and spans 600 yards, forcing a well-managed approach the entire way. The real treat here is the elevated green, beautifully framed by multiple hazards.
The attention to detail combined with its varying difficulty levels easily differentiates itself from any other course in the area.
Distance From Downtown Cabo: 7.5 miles
Green Fees: $200+
Length: 7049
Rating: 4.5/9
The Cabo Real Golf Course is an enjoyable and challenging experience for everyone that steps foot on the property. I can tell this is not a typical golf course when I pull into the parking lot.
The course layout is the first thing that makes the Cabo Real Golf Course stand out. The first three holes are more demanding and accurately represent the desert golf course environment.
The signature 4th hole is considered one of the most challenging holes on the course. It is a long par-4, measuring 490 yards from the championship tees. To make it more interesting, a 15-foot deep bunker protects the green and is tucked behind a water hazard. It is a great place to challenge your golf game.
The 7th hole is the most eye-catching and enjoyable of all. It is a short par-3, but the main attraction here is the stunning ocean views. Not only can you admire the beauty of natural blue waters, but the slight elevation of the green adds character to the hole.
The back nine holes at Cabo Real provide a completely different atmosphere. This changes the strategy game on the course as you need to think smarter with each shot. The 12th and 15th holes also challenge golfers with picturesque settings.
Distance From Downtown Cabo: 13 miles
Green Fees: $100+
Length: 6848
Rating: 4/5
Playing at the One & Only Palmilla Mountain/Ocean golf course in Cabo San Lucas is an experience I will never forget. From the moment I arrived, I felt surrounded by the beauty of the surrounding mountains and the vast blue ocean in the distance.
The course layout is stunning and offers 27 holes of play; however, I recommend the Mountain/Ocean pairing. Each hole offers something unique and allows the golfer to take in the views from every angle.
One of the highlights of my round was Hole 4 on Ocean, a spectacular par 3 that plays from an elevated tee box along the cliffs to an undulated, tiered green. This hole alone offers some of the best views of the course as you look right down the fairway toward the blue ocean.
The one thing that separates this course from the others is the staff's attention to detail and professionalism. I felt welcomed from the first tee to my last putt, which I genuinely appreciate.
Distance From Downtown Cabo: 17 miles
Green Fees: $150+
Length: 7036
Rating: 4/5
Playing golf at the Cabo San Lucas Country Club is a wonderful experience that should be included on your itinerary if you plan to play golf in Cabo San Lucas.
As soon as you enter the gates, you can't help but notice the stunning mountain and ocean views that are accessible from most of the holes. The clear blue ocean, Conejo Hill, and the incredible desert landscape create an unbelievably beautiful environment.
As for the holes themselves, each one offers a different challenge because of its diverse terrain. For example, the 7th hole, a par 5, requires a 200-yard carry over some rocky terrain. Playing this hole brings a thrill of excitement because of its dangers.
Furthermore, the Cabo San Lucas Country Club features some very unique holes. The 8th hole is the most notable, a par 3 with a very protected green. This hole is incredibly scenic and requires accuracy and skill to get the ball onto the green and make a putt.
Lakes near the 12th, 13th, and 15th holes provide a great backdrop and require precise shots to make it around the water hazard.
Distance From Downtown Cabo: 3 miles
Green Fees: $100+
Length: 6865
Rating: 3.75/5
I've played on many golf courses worldwide but have never seen anything like this on a nine-hole course. From the stunning natural beauty to the thoughtfully designed holes, every aspect of this course is designed to provide an enjoyable round of golf, no matter the skill level.
The first hole is a 590-yard Par 5 that tests your accuracy and distance off the tee. It's narrow and windy, so you must be mindful of the wind and plot your shots carefully. The challenge on this hole makes it one of the most enjoyable for players of all skill levels.
The next few holes are straightforward Par 4s and Par 3s. What really sets these holes apart from other courses in the area is the stunning views of the ocean, the expansive fairways, and the well-manicured greens. Even when I'm off my game, the beauty of the course keeps me motivated to play.
From the stunning views to the well-designed holes, it sets itself apart from other courses in the area. Whether I'm playing with my buddies or hitting the course solo, I'm always excited to take on this course.
Distance From Downtown Cabo: 20.5 miles
Green Fees: $89+
Length: 3153
Rating: 3.5/5
Having the pleasure of playing golf at Club Campestre in Los Cabos was a fantastic experience.
The first hole on the course, appropriately named "The First," leaves a lasting impression with its breathtaking views of the Sea of Cortez. With water hazards on both sides, the player must focus and place an accurate shot or pay a hefty penalty. The green is located in an elevated area surrounded by four bunkers, making approach shots interesting.
The fifth hole, a short par four, was one of my favorites on the course. It features an elevated tee and a large fairway with a trouble-free layup area. I thoroughly enjoyed getting creative with my shots here and finding a way to play the hole as efficiently as possible.
Club Campestre is a special course, and it's easy to see why it's so popular among visitors to Los Cabos. With its stunning views of the surrounding landscape framed by the Sea of Cortez, picturesque greens, and challenging hazards, this course will surely provide a memorable experience for golfers from all walks of life.
Distance From Downtown Cabo: 19 miles
Green Fees: $150+
Length: 6966
Rating: 3.5/5
There are three nines at PLC, but I recommend the Norman/Nicklaus I combo. Two legendary golfers, Greg Norman and Jack Nicklaus designed these courses.
Norman's 9 holes are full of water hazards, undulating fairways, and deep sand traps, and he really creates a challenging experience. Nicklaus' 9 are no less thrilling, as they cover the dunes, overlooking the ocean, and contain diverse levels of risk and reward.
One of my favorite holes was Hole 7 on the Norman course. It is a par-5 and the perfect place to let rip a long drive. And I'm still amazed at how good my second shot felt from there.
Another great hole is Hole 17. Nicklaus designed it and features a narrow dogleg left bordered by a big lake on the left course and the marsh on the right. It's not easy to get to the green, but I appreciated the good views of the ocean.
This course stands out from the others in the Cabo San Lucas area because it has a great mix of two styles. You can't help but feel challenged and inspired when you're playing here. Also, the scenery is stunning. Even the most seasoned golfer can feel awed by the natural beauty of Los Cabos.
I had to rank it #7 because green fees are a bit higher compared to other courses on the list for what you get.
Distance From Downtown Cabo: 25 miles
Green Fees: $200+
Length: 7166
Rating: 3.75/5
This is another stunning track that I had to rank a little lower due to its green fees and access to tee time. You must be a guest of the resort or own property to play here. While on the surface, this may seem like bad news but check this place out.
My favorite hole is the 14th, which has a sharp dogleg that turns to the right. It calls for a carefully-placed drive across the golf course and to the elevated green. The green is well-protected, and seeing the Sea of Cortez in the background is just a blast as you reach the green.
Rancho San Lucas Golf Course is also great because it offers something unique compared to other golf courses in Cabo San Lucas. You'll enjoy a great mix of different terrain, from the standard layout to the hilly rough. Plus, the course is protected from the wind due to its elevated setting, so you can count on having a great round.
Distance From Downtown Cabo: 7 miles
Green Fees: $150+
Length: 7210
Rating: 4/5
If you're a low-handicap golfer looking for something to enjoy in Los Cabos, then El Cardonal at Diamante is worth checking out. It's one of the best golf courses in the Cabo San Lucas area, and it's challenging enough to keep you on your toes.
One of the reasons I love El Cardonal so much is the course's unique layout. There are holes that you don't typically find in other courses in the area. For example, Hole 15 has four separate tees, which makes it really interesting to play. And Hole 17 has a unique layout featuring elevated tees and tricky greens.
There are a lot of blind shots and sand bunkers, so you need to be very accurate with your shots.
One thing to watch out for at El Cardonal is that it can be a bit windy. The wind can affect your shots, so you must be prepared for that.
Distance From Downtown Cabo: 7.5 miles
Green Fees: $150+
Length: 7363
Rating: 4/5
As an avid golfer, I can barely contain my excitement when I think of the Chileno Bay Golf Course in Los Cabos, Mexico! What makes this course so incredibly enjoyable? Well, for starters, the design is spectacular. The course itself is unique from other courses in the Cabo San Lucas area, with its rolling bunkers and lagoons that challenge even the most experienced golfers.
One of the best holes on the course is the 470-yard, par-4 fifth hole. It requires golfers to navigate a pond by placing an accurate tee shot on the left side of the fairway. This hole is known to be pretty challenging and provides an incredible view of the ocean from the tee box.
Another fun hole is the 17th, a par-3 of around 160 yards and the only par-3 on the par 37 back nine. The green is devious, so your putting skills must be on point to get that birdie.
It's not all rainbows and unicorns on this course, however. When you reach the par 5 12th hole, it's time to be on the lookout for hazards. The green is protected by two bunkers, making it difficult to reach the green in two shots.
Distance From Downtown Cabo: 10 miles
Green Fees: $125+
Length: 7260
Rating: 3.75/5
*Tee time restrictions apply, and you must be staying at or own property at these facilities to make a tee time.
Why We Love Cabo San Lucas Golf Courses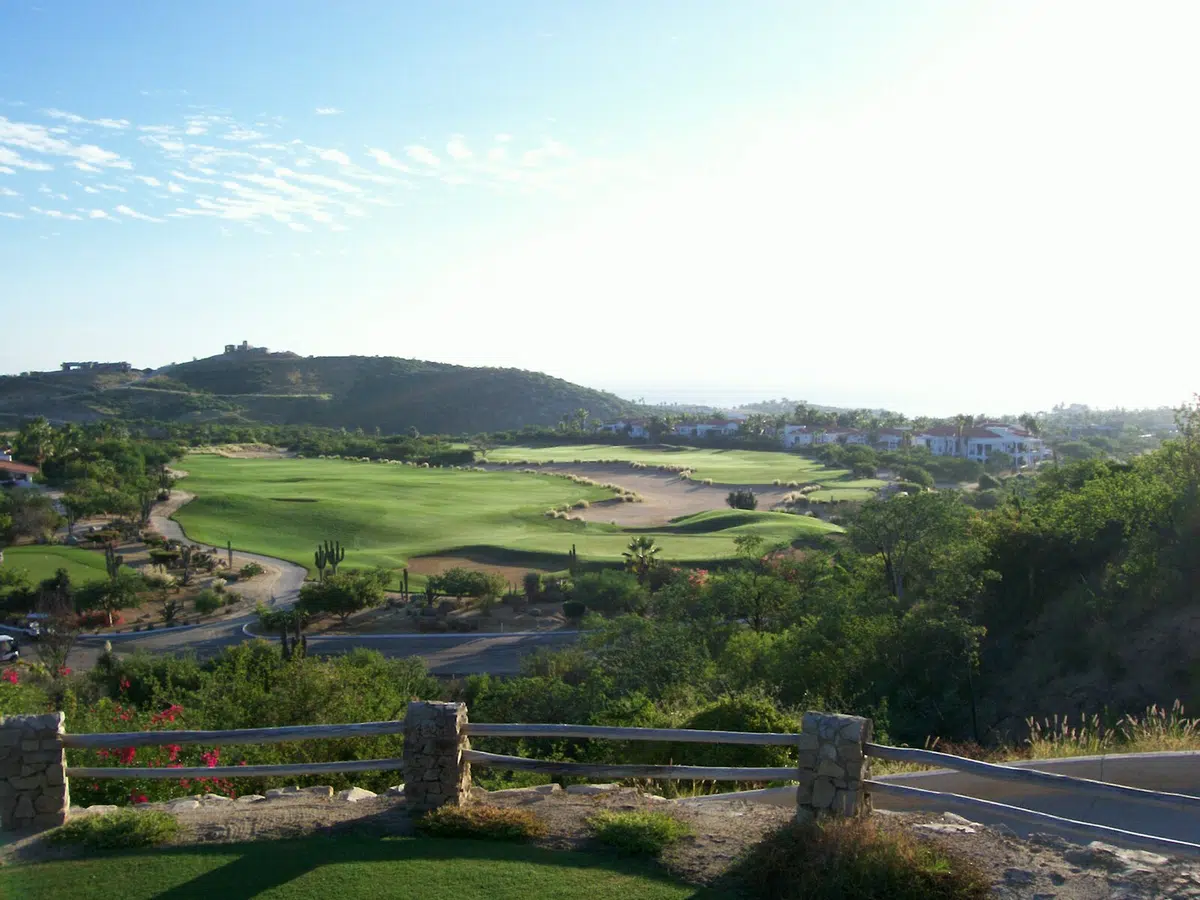 In case you need more convincing to book your plane ticket to Cabo San Lucas, here you go.
Weather
No need to check the forecast when you play any Cabo San Lucas golf course. Despite being oceanside, the landscape is a desert and is arid all year round. You may not even see a cloud the whole time you're there.
You only need a sweater if you book an early morning tee time, as the desert can cool down drastically overnight. This is exaggerated if you play in December, January, and February.
Location
Of course, we would all love to go on a European golf trip or play the beautiful tracks in Hawaii, but travel time is an issue to these destinations. Thankfully, all the best golf courses in Cabo San Lucas are a short flight from anywhere in western North America.
This makes it a hot spot for California, Arizona, and parts of Canada residents. They have a busy international airport with plenty of flight options operating daily.
However, the airport is roughly 27 miles from the Cabo San Lucas core, so be sure to factor that into your travel plans.
Service
Many of the golf courses in cabo san lucas operate much differently than what we are used to here in the States. Although your green fee may seem high, that price will usually include many other services.
Popular inclusions are:
Bottled water
Power cart
Range balls
Food
Drinks (including alcohol)
Be sure to ask about everything that is included in your green fee before making your final decision; these amenities can be game-changers.
Scenery
There are not many places in the world where the desert meets the ocean, and we are lucky to have one of them relatively close to where we live. If you've never been, then the scenery alone is worth checking out some of the top golf courses in Cabo.
It's also rare to be in a place where two large bodies of water meet. Cabo also has that, with the convergence of the mighty Pacific Ocean with the Sea of Cortez. This sea is home to many of the world's whales, and it's not uncommon to see them swimming by while you're trying to save par.
FAQs
What Is The Best Month To Golf In Cabo?
The best month to golf in Cabo is October. The weather is nice and warm all day long, and the chances of rain are slim to none. This is also a great time as you will avoid the large crowds that usually flock to Cabo San Lucas during winter.
Is Cabo Good For Golfing?
Yes, Cabo is good for golfing due to the high quality of courses and the very predictable weather. Many Americans and Canadians make a point to visit the best golf courses in Cabo to cross it off their bucket list. With more and more flights being added each year, this will continue to be a hotbed for premium golf in Mexico.
How Much Does It Cost To Golf In Cabo?
The price of golf in Cabo varies greatly, but overall, it can be a bit expensive. The best golf in Cabo will cost you well into the hundreds of dollars, meaning a weekend can easily surpass one thousand dollars. However, many golfers fail to realize that the best Cabo golf courses will include other things, such as range balls, bottled water, and even food and beverage.
Final Thoughts
If you've made it this far in the article, then I thank you for reading, but I'm also wondering why you're still here and not booking tee times at some of the above golf courses.
You don't have to play at the best golf course in Cabo to enjoy this town, but if you want the best, then choose Cabo Del Sol Desert course. Hopefully, you can make friends and get invited to their private ocean course if you play your cards right.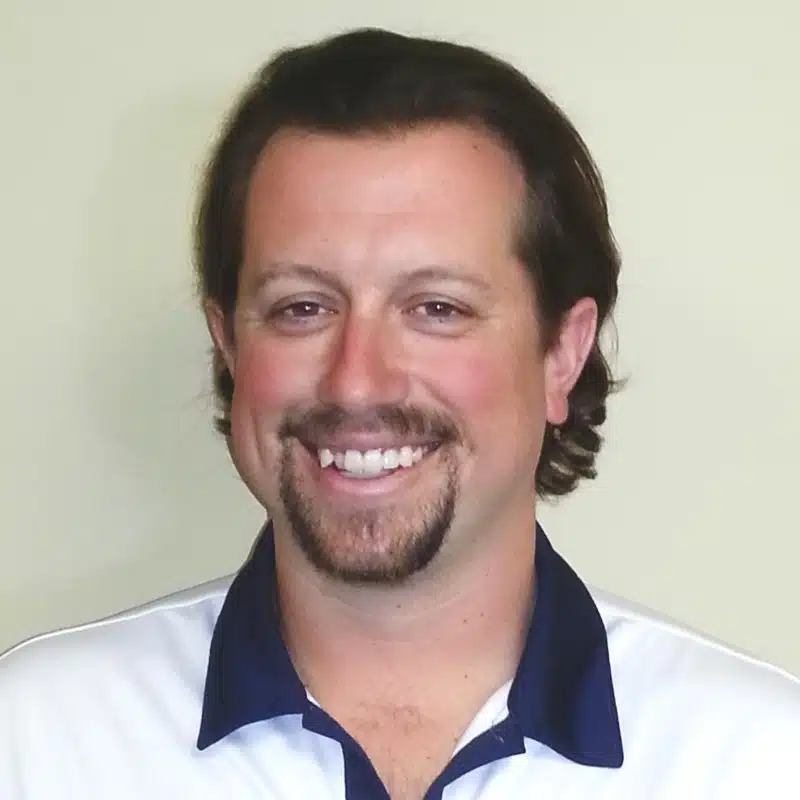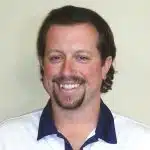 Clint became the Head Teaching Professional at one of Toronto's busiest golf academies and was featured on Canada's National Golf TV program, "Score Golf Canada," twice. He now tests and reviews golf equipment and gets to enjoy the game he loves whenever he wants while helping people lower their scores.