As a devoted golfer, I have journeyed through the United States, exploring a variety of courses, from the most prestigious to the least. This experience has given me a unique perspective on what makes a golf course great – and what can deem it the worst golf course in America.
Here's a quick rundown of the 16 worst golf courses in the US that made the list:
Gilroy Golf Course: Worst Layout
Location: Gilroy, California
Rating: 2.3/5
Dannebrog Country Club: Worst Green Types
Location: Dannebrog, Nebraska
Rating: 2.1/5
Bad Little Nine at Scottsdale National Golf Club: Worst Difficulty Level
Location: Scottsdale, Arizona
Rating: 1.8/5
McVeigh's Gauntlet at Silvies Valley Ranch: Worst Terrain
Location: Seneca, Oregon
Rating: 2.5/5
Meadows Farms Golf Course: Worst Long Hole
Location: Locust Grove, Virginia
Rating: 2.2/5
Lava Links: Worst Amenities
Location: Soap Lake, Washington
Rating: 1.6/5
Texas Rangers Golf Club: Worst Theme
Location: Arlington, Texas
Rating: 2.4/5
Ponkapoag Golf Course: Worst Management
Location: Canton, Massachusetts
Rating: 1.7/5
Chambers Bay Golf Course: Worst Course Design
Location: University Place, Washington
Rating: 1.9/5
TPC Louisiana: Worst for Pros
Location: Avondale, Louisiana
Rating: 2.3/5
Furnace Creek Golf Course: Worst Weather
Location: Death Valley, California
Rating: 2.1/5
Walt Disney's Palm Golf Course: Worst Water Hazards
Location: Lake Buena Vista, Florida
Rating: 1.8/5
River View Golf Course: Worst Design
Location: Santa Ana, California
Rating: 2.2/5
Pelham Park: Worst Staff Conduct
Location: Bronx, New York
Rating: 1.4/5
Kinloch Golf Course: Worst for Accessibility
Location: Manakin-Sabot, Virginia
Rating: 1.9/5
Liberty National Golf Course: Worst Overall
Location: Jersey City, New Jersey
Rating: 1.2/5
Any golf fan will want to understand the worst golf courses, so you can better choose the best ones. And adventurous golfers may even want to put these on their bucket list, so you can stories and challenges that most golfers will never experience.
Let's dive in!
What Makes A Bad Golf Course?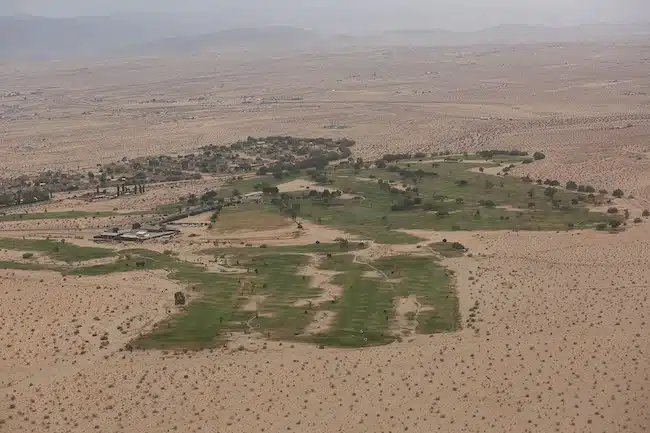 Neglected Maintenance
In my opinion, one of the foundational aspects of any great golf course is its maintenance. When I step onto a golf course, I expect the fairways to be manicured, the greens to be smooth, and the sand traps to be free of pebbles and debris.
If I notice a lack of care, such as at Torrey Pines, where its history and prestige could not mask the poorly kept greens, the whole golfing experience is diminished, and the course screams the phrase "bad golf courses."
Flawed Design
As an experienced golfer, I appreciate a course that presents an enjoyable challenge without inducing frustration. If a golf course has a confusing layout, poorly placed hazards, or holes that are too close together, it's a sign of bad design.
A notable example would be Gilroy Golf Course. Its unusual 11-hole layout can lead to conflicts due to overlapping play, detracting from the golfing experience.
Unwelcoming Staff
The attitude of the staff at a golf course is a significant component of my overall experience. If I encounter rude or unhelpful staff members, it can ruin an otherwise relaxing day of golf. This was precisely the case at Pelham Park, where negative reports about the staff were unfortunately common.
Issues with Accessibility
Accessibility is a key factor when I judge a golf course. It's important that all golfers, regardless of their physical abilities, have access to the facilities. Courses without amenities, like golf carts or accessible paths, can exclude a whole segment of golfers.
This was glaringly evident at Kinloch Golf Course, where the lack of golf carts and the requirement of using caddies added unnecessary physical demands.
Overbearing Difficulty Level
While a challenging golf course can be a thrill for experienced golfers, it can also deter beginners or intermediate players. In my view, a well-designed golf course strikes a balance between challenge and playability.
With its punishing difficulty level, the Bad Little Nine at Scottsdale National Golf Club is a perfect example of a course that can push golfers away rather than inviting them to improve their skills.
If you're enjoying this article, you'd also find the worst golf balls ever made an interesting read.
Lack of Amenities
In my experience, the modern golfer appreciates a comprehensive golfing experience. This includes the gameplay and amenities such as clubhouses, pro shops, and restaurants.
With its minimal amenities, Lava Links stood out as a course that overlooked this aspect, resulting in a less enjoyable experience.
Cost vs Experience Discrepancy
Finally, when I pay a high fee for a round of golf, I expect a corresponding level of quality in the gameplay, the course condition, and the amenities. If I find a significant disparity between the cost and the experience, it leaves a sour taste.
A prime example of this would be my experience at Liberty National Golf Course, where the high price tag did not match the quality of gameplay.
Another aspect that affects your experience is the golf brand you use. Check out our list of golf club brands to avoid.
Read also: How Much Is A Country Club Membership
16 Worst Golf Courses In America
Location: Gilroy, California
Length: 11-holes
Fees: Affordable
Rating: 2.3
If you're looking for tradition with a twist, Gilroy Golf Course should be on your list. However, the 'twist' is what brings it down. This 11-hole layout is far from standard, and I found it leading to confusion and overlapping play. As an experienced golfer, even I had my moments of bewilderment.
Its traditional layout might charm some, but the lack of modern innovation was a letdown. I couldn't help but compare it to the crisp, 18-hole layouts that modern golf courses like TPC Louisiana offers. I could navigate through it as an old hand, but I wouldn't recommend it for first-timers.
Location: Dannebrog, Nebraska
Length: 9-holes
Fees: Reasonable
Rating: 2.1
Walking into Dannebrog Country Club, I was taken back in time. The rare sand greens were a novelty but soon became a nuisance. As a golfer accustomed to lush green grass, the sand was challenging and not good. The nine-hole course is far less engaging than the standard 18, leaving a sense of incompleteness.
Also, the sand greens are dangerous to the equipment – something I hadn't bargained for.
The future of the course seems uncertain, as the lack of grass greens will likely turn off many golfers. I'd recommend visiting purely for the sake of nostalgia, but for serious play, perhaps try the smoothly contoured greens of Indian Creek instead.
Location: Scottsdale, Arizona
Length: 9-holes
Fees: High-end
Rating: 1.8
As an expert golfer, I don't shy away from challenges, but the Bad Little Nine took it a notch too high. The bunker difficulty was torturous, with greens as elusive as a mirage. New or intermediate golfers – be warned.
The high difficulty level will discourage rather than encourage improvement. To top it all, the course lacks flexibility in terms of adjusting the difficulty level. This one's a tough sell compared to more accommodating courses like TPC Scottsdale. It's like the Everest of golf courses – not meant for everyone.
Location: Seneca, Oregon
Length: 7-holes
Fees: Moderate
Rating: 2.5
You'd think seven holes would make for a breezy, enjoyable game. Not at McVeigh's Gauntlet.
Set on severe terrain, the course was more of a hike than a round of golf. Its distinctive 'goat' caddies could be charming to some, but they didn't quite do it for me. I was too occupied with the high risk of lost balls due to the rugged landscape and the extreme slope variability that affected the quality of play.
The lack of a full 18-hole experience was another disappointment. If you're up for something different and have some patience, this might be for you. However, for a conventional golfing experience, consider courses like Pumpkin Ridge Golf Club in the same state.
Location: Locust Grove, Virginia
Length: 18-holes
Fees: Reasonable
Rating: 2.2
Meadows Farms Golf Course caught me off guard. An 841-yard third hole – the world's longest – sounds appealing until you're there on the fairway, squinting into the distance.
The unconventional hole design made strategizing challenging, and the recent queries about course conditioning added to the issues. I was disappointed to see the maintenance levels were indeed subpar.
The likelihood of losing balls due to the unusual hole length adds to the frustration. This course reminded me of the saying, 'Less is more.' For a better golfing experience, I'd recommend the classic layouts at Dominion Valley Country Club instead.
Location: Soap Lake, Washington
Length: 9-holes
Fees: Low
Rating: 1.6
Imagine golfing without grass – that's Lava Links. The course is about navigating sagebrush, sand, and rocks, making it more of an adventure than a golfing experience. The unforgiving terrain can lead to damaged equipment, and the lack of amenities – clubhouses and restaurants – dents the overall experience.
It's a stark contrast to lush green courses like Chambers Bay. The only appealing aspect is its uniqueness, but for traditional golfers, Lava Links might be too 'rocky' an adventure.
Location: Arlington, Texas
Length: 18-holes
Fees: Moderate to high
Rating: 2.4
A baseball-themed golf course? I was intrigued. But that intrigue quickly turned into confusion at Texas Rangers Golf Club. As a golfer, the baseball-inspired course features disrupted my swing. While commendable, its dedication to the Texas Rangers may not appeal to golf enthusiasts who'd prefer a classic course.
The lack of traditional golf elements might put off serious golfers. Cowboys Golf Club is a much better choice for a straightforward, unadulterated golf experience in Texas.
Location: Canton, Massachusetts
Length: 36-holes
Fees: Affordable
Rating: 1.7
My experience at Ponkapoag Golf Course was marred by poor maintenance and poor drainage. The shrinkage of greens was palpable, and uneven fairways made play challenging. It felt like the course was managed by those unfamiliar with golf. Despite efforts at improvements, it still doesn't meet competitive standards.
If you're after quality golf in Massachusetts, I'd recommend Pinehills Golf Club for a well-maintained, scenic experience.
Location: University Place, Washington
Length: 18-holes
Fees: High
Rating: 1.9
Walking onto Chambers Bay, you're struck by the wild design and hard-to-read greens. I concur with the criticism from former U.S. Open winner Gary Player, who described it as "impossible to play on." Indeed, the layout is a nightmare for average golfers.
It's easy to lose balls due to the unpredictable design and unfavorable for competitive play. Despite its stunning views, I'd recommend Gold Mountain Golf Club as a more user-friendly option in Washington State.
Location: Avondale, Louisiana
Length: 18-holes
Fees: High
Rating: 2.3
As I ventured onto TPC Louisiana, I was aware of its reputation among professionals. Its flat, uninspired design often makes it avoided for the Zurich Classic. I agree: it lacks the natural obstacles or water features you'd expect from a top-notch golf course, and the layout lacks versatility.
I'd recommend the dynamic and challenging Carter Plantation instead for an elevated golfing experience in Louisiana. While you're at it, check out our list of the most disliked golfers around.
Location: Death Valley, California
Length: 18-holes
Fees: Moderate
Rating: 2.1
When they named this place Furnace Creek, they weren't kidding. The extreme summer heat makes for uncomfortable playing conditions, and I encountered maintenance issues like sand being blown away in windstorms.
Moreover, the heat could pretty much melt my golf balls. If you're sensitive to heat, this is not your course. Instead, check out the refreshing oasis of The Vintage Club in Indian Wells for a more comfortable golf experience in California.
Location: Lake Buena Vista, Florida
Length: 18-holes
Fees: High
Rating: 1.8
The Palm Golf Course at Walt Disney Resort has deceptively wide fairways that hide water traps and deep sand dunes. The greens are hard to read, and I lost a good few balls to water hazards. The course's high difficulty level may discourage beginners. For a more player-friendly and delightful golf experience in Florida, try the course at Streamsong Resort.
Location: Santa Ana, California
Length: 18-holes
Fees: Moderate
Rating: 2.2
Navigating Riverview Golf Course feels like being stuck in a labyrinth. The narrow greens and overlapping layout almost forced me to use a GPS. Not only is it tough to navigate, but the potential for player conflict due to the overlapping layout adds extra stress. Plus, the narrow greens are a recipe for lost balls.
Location: Bronx, New York
Length: 18-holes
Fees: Low
Rating: 1.4
At Pelham Park, it's not just a few divots out of place or a mildly unfriendly staff member that's the issue; it's the overall state of the course. I found the greens patchy and unkempt, which really put a damper on the gameplay. But the real letdown was the staff's demeanor.
While I understand everyone can have off days, the lack of courtesy was a consistent issue during my visit, making the overall experience less than pleasant. This combination may deter golfers, especially those who value top-notch maintenance and courteous staff in their golfing experience.
If you're looking for a high-quality course with a well-mannered staff in New York, consider Bethpage Black Course in Farmingdale. Its well-maintained grounds and welcoming staff make it a standout choice.
Location: Manakin-Sabot, Virginia
Length: 18-holes
Fees: Very High
Rating: 1.9
When I think about playing a round of golf, I envision a pleasant, comfortable, and somewhat leisurely experience. Unfortunately, my visit to Kinloch Golf Course quickly dispelled this illusion.
The lack of golf carts and the compulsory use of caddies makes this course a tough play, especially for first-timers or those with mobility issues. It's not just the increased physical demand but the added expense due to mandatory caddy use that grates on the nerves.
Plus, the course can be taxing, particularly on hot days. You might want to look elsewhere if you have mobility challenges or prefer a less strenuous golfing experience. For a more accommodating and relaxing experience in Virginia, I suggest The Highland Course at Primland.
Location: Jersey City, New Jersey
Length: 18-holes
Fees: Very High
Rating: 1.2
When I set foot on Liberty National, I was prepared for an experience that matched the lofty price tag. However, I was left wanting.
While the setting is indeed spectacular, with skyline views that'll make your heart race, the gameplay didn't live up to expectations. The course layout felt uninspiring, and the challenge wasn't what I'd hoped for at such a cost. It easily makes it to the list of the worst golf course in the world for me.
Despite the backdrop of one of the most iconic cities in the world, the course quality simply didn't match. If you're seeking better value for your money in New Jersey, consider the Pine Valley Golf Club, which offers a richer gameplay experience that justifies its cost.
FAQs — Worst Golf Courses In The United States
Where Is The Oldest Golf Course In The United States?
There are a lot of golf courses in the US, and the oldest golf course in the United States is the Dorset Field Club, located in Dorset, Vermont. Established in 1886, this historic course offers a game of golf and a journey back in time.
The course, steeped in history and tradition, is beautifully preserved and provides a nostalgic experience that takes you back to the origins of golf in America. The course is still operational today, offering an intriguing blend of the old and the new.
Where Is The Highest Golf Course In The Us?
The highest golf course in the US is the Mount Massive Golf Course. Located in Leadville, Colorado, the course is perched at an impressive elevation of 9,680 feet above sea level.
Playing golf at such an altitude is an extraordinary experience for the different playing conditions and the stunning mountain views. The thin air can add considerable distance to your shots, adding an exciting twist to your game.
Final Thoughts — Worst Golf Courses In The United States
My journey nationwide to test out golf courses has been a rollercoaster ride. From the picturesque coastal greens to the midwestern plains and high desert courses, I've swung my clubs on various terrains and under varying conditions. It's been a testing journey that allowed me to single out the worst golf course in America with a certain degree of authority.
Of the 16 golf courses I've had the sometimes dubious pleasure of experiencing, Gilroy Golf Course stands out as the most disappointing. With its high price tag, one would naturally expect a top-tier golfing experience – an expectation it failed to meet.
The gameplay was underwhelming, the course layout was lackluster, and the course did not deliver an experience that could justify the steep entry fee. Overall, if you're looking to visit a golf course, you're better off avoiding the ones mentioned above.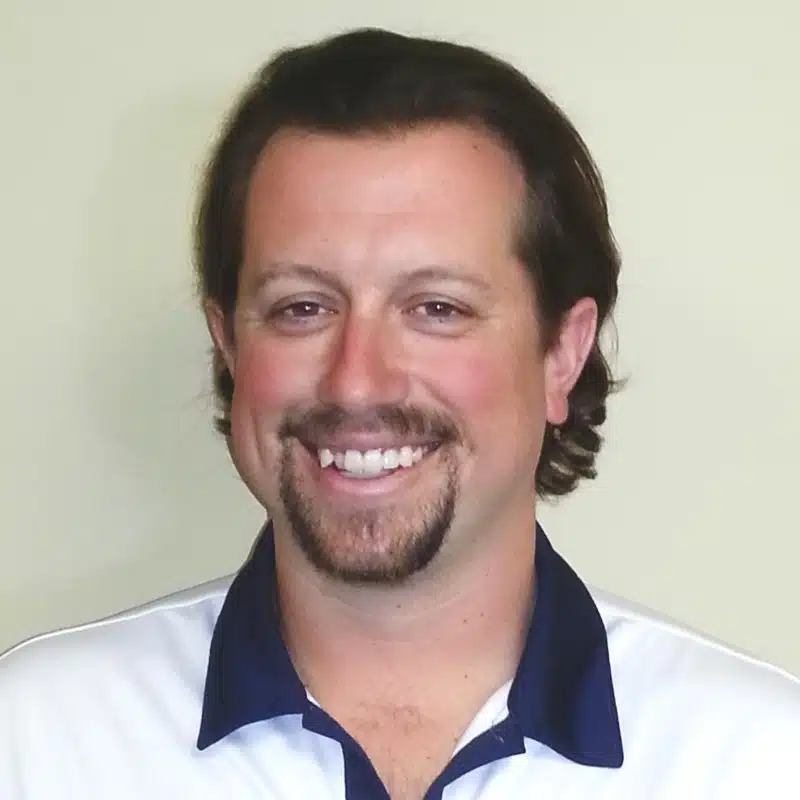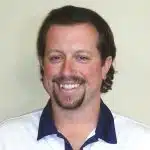 Clint became the Head Teaching Professional at one of Toronto's busiest golf academies and was featured on Canada's National Golf TV program, "Score Golf Canada," twice. He now tests and reviews golf equipment and gets to enjoy the game he loves whenever he wants while helping people lower their scores.