In 1952, Trojan partnered with Autoette to manufacture the first deep-cycle golf cart battery. Ever since then, the company has been the preferred battery for 90% of the top country clubs and courses in the United States. Their popularity is a direct result of their batteries' reputation of having the longest life span.
In this post, we are looking at where to buy Trojan golf cart batteries, whether it's online or offline.
Where To Buy Trojan Batteries Overview
Trojan has been producing batteries for over 90 years, which has enabled them to build up a strong network of distributors across the globe.
Depending on your preference, you can purchase their batteries from offline distributors as well as online retailers.
While you may have a strong relationship with your local distributor and prefer to buy offline, online sales offer the highest level of convenience.
Where To Buy Trojan Batteries Online
Amazon
Like everything, we buy these days. You can purchase Trojan golf cart batteries on Amazon from a variety of distributors. Check the current prices on Trojan golf cart batteries now.
The site provides a wide variety of Trojan golf cart battery options in terms of voltage ampere-hours.
When I saw the prices of a few products, I was shocked by how high they were. But, I realized that it was the price for multiple lots of batteries. So, when I calculated the price of each unit, I realized it was reasonable for Trojans.
When purchasing batteries from Amazon, you will need to be present to receive the package. The reason for this is that it is not sent via normal carrier mail. Your order will arrive via truck freight and will require you to schedule a delivery time.
Besides needing to schedule a time and be present to sign for the delivery, this is, of course, the most convenient way to buy Trojan golf cart batteries.
Walmart
Those of you who prefer to shop at walmart.com will be able to acquire Trojan golf cart batteries. They are one of the only major retail chains to stock these products,
You will notice that there are fewer options at your disposal in comparison to Amazon. I found that the companies 12-volt products were affordable at Walmart. However, some 6-volt options were higher on average than on Amazon.
If you prefer to inspect the product in person before making a purchase. Then you can also pick them up at a brick-and-mortar Walmart.
altE
altE has been supplying alternative energy products to customers since 1999. Their products are affordable, but a considerable amount of their battery products are for solar PV systems. I only found one golf cart battery product from Trojan that is a 6-volt pack and reasonably priced.
If you are based in Hawaii or Alaska it will take some extra time to receive your order, as Trojan does not drop-ship to these destinations. The batteries will be sent to altE to be packaged and prepared for shipment out of the continental United States.
altE's website has an integrated shipping calculator that allows you to estimate the cost before proceeding with the purchase. Their website is user-friendly, convenient and their products are well priced. The only downside is the limited golf cart battery options.
Buy Trojan Batteries Through A Recommended Dealer
Those who like to shop for batteries the old-fashioned way, and visit a recommended Trojan dealer, can still do so. Trojan has streamlined the process by adding a dealer search tool on their website.
It is simple to use. Type in your postal code and select your preferred radius. Then hit the search button, and you will be provided with all the licensed Trojan dealers in your area. If nothing comes up on your first search, increase the distance you are willing to travel.
If you at any point need to replace the golf cart batteries while in a foreign country, you can use their region search option. Select the region you are in, and search. If you can't find anyone in the City you are in, then call the nearest dealer on the list, and see if they have a contact for you.
Buying through a recommended dealer is a longer process than purchasing your batteries online. However, it does allow you to inspect the battery before purchasing. It also enables you to ask a professional any questions you may have.
Final Thoughts
I trust this review expedites the process for you the next time you are in the market for batteries. There are multiple online and offline options available to you, and it depends on your preference. I have listed my recommendations based below.
In concluding our review of where to buy Trojan golf cart batteries, I have to say that I feel Amazon is the best place. It has the widest variety and offers the most convenient form of acquiring a new unit. If you are looking for a new golf cart battery, you can find more options here.
If you have any questions or can suggest any places we may have missed, please let us know below.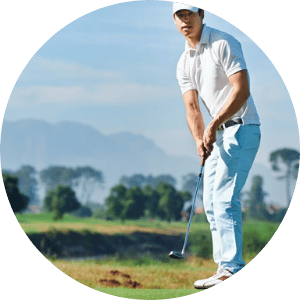 Nick Lomas is the founder of GolfSpan, an avid golfer, not quite a pro but has over 15-years of experience playing and coaching golfers from all over the world. His mission is to bring the golfing community a better experience then it comes to choosing the right golf gear, and finding the right set up for your game.