Callaway entered the value golf ball market with a bang in 2002, releasing the long-distance Warbird to market. In this post, I conduct a Callaway Warbird golf balls review and share my experience with these reliable and affordable distance golf balls.
Here is what you can expect to learn in our Callaway Warbird golf ball review:
Pros and cons of the Callaway Warbird golf balls
Callaway Warbird are 2-piece distance golf balls
The Callaway Warbird balls deliver low spin
Callaway Warbird golf balls maximize ball speed
Callaway Warbirds are hard and produce limited greenside spin
The Warbird balls are not for everyone, so be sure to read the full article to understand which golfers could be hurt by these budget-friendly balls.
By the end of this post, you will know if this highly compressible, low-spin, 2-piece ball is suited to your swing speed. In addition, I will explain how its large high-energy core and ionomer cover did wonders for my long game distance.
Callaway Warbird Golf Balls Review
Pros
Generates limited spin on long game shots
Accelerates ball speed
Affordable
Promotes a high launch
Available in 2 colors
Cons
Rock hard despite being marketed as softer than the original Warbird
Sounds clicky off the putter face
Ratings
| | |
| --- | --- |
| Total Score | 85.5 |
| Star Rating | 4-stars |
| Driver Spin | 92 |
| Ball Speed | 91 |
| Feel | 74 |
| Flight Consistency | 91 |
| Greenside Spin | 70 |
| Price | 95 |
Who Are The Callaway Warbird Golf Balls For?
In my experience, Warbird golf balls offer the best value to high-handicap golfers seeking low driver spin, high speed, and optimal distance. In addition, they carry an entry-level price tag, which softens the blow every time you lose a ball.
Verdict
Despite featuring a mid-high compression score, I appreciated how easy the Warbird high-energy core was to compress and generate rebound. In addition, my launch received an added boost from the Hex Aerodynamics for elevated ball flight and a sharp descent for rapid bite.
Despite its outstanding long-game results, it produced limited control around the green and felt like a rock. However, I found its launch assistance and consistent ball flight will add value to games of high handicap golfers.
Although Callaway suggests that the Warbird 2.0 is softer than the original version, I struggle to see it. Both are hard golf balls suited to distance purposes but offer minimal greenside spin. If you are after a Callaway distance golf ball with a softer greenside feel, try the Supersoft golf ball.
The Supersoft does not deliver the spin levels of a tour-grade ball, but I enjoy the softer feel of its hybrid cover on wedge shots.
Warbird Golf Balls Specs
| | |
| --- | --- |
| Ball Type | Distance |
| Layers | 2-piece |
| Cover Material | Ionomer |
| Colors | White and yellow |
| Callaway Warbird Compression | Mid to High |
| Dimple Pattern | Hex Aerodynamics |
| Handicap Range | Mid to High Handicappers |
| Swing Speed | Slow to Mid |
Read More: The 8 Best Callaway Golf Balls
Why You Should Trust Us
Our team spends thousands of hours trying out and researching golf equipment to help you take your game to the next level. Here's our product review process.
We can bring these reviews to you through the small commissions we earn if you buy through the links below.
How We Reviewed These Products
Golfspan only shares equipment and brands we trust.
I'm an experienced golfer of 28 years and thoroughly researched and evaluated the Warbird golf balls. Then an editor reviewed and fact-checked the list. Finally, we conduct regular content audits to update and revise our reviews to ensure you receive the latest information.
To research these balls, I considered these criteria:
Cost
Compression
Cover
Distance
Feel
Covers
Spin
Callaway Warbird Review: Features & Benefits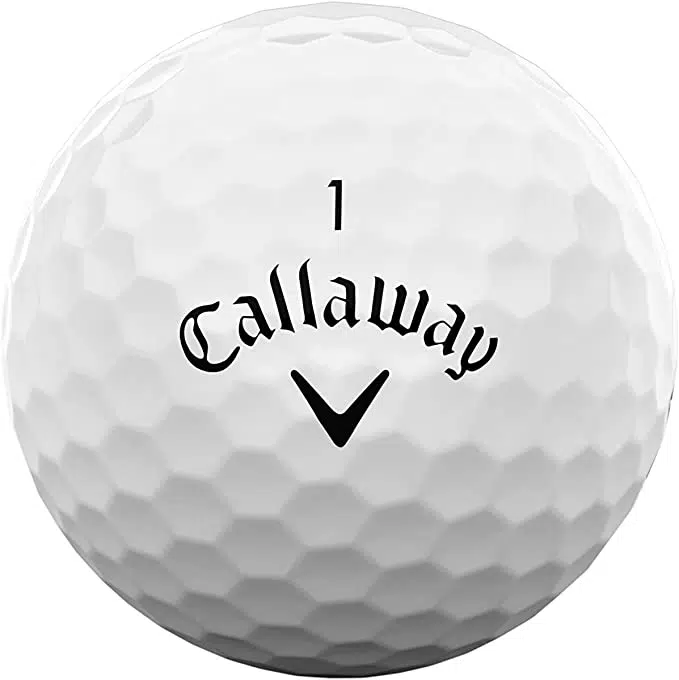 Large High-Energy Core
Despite containing a moderately high compression score, Callaway equipped the 2-piece Warbird with a large, high-energy, and easily compressible core. Its dynamic construction allowed me to deliver a consistent, striking blow to the ball off the tee, boosting energy transfer from clubface to ball.
The added energy transfer enhanced rebound on high-impact shots, causing me to impart accelerated pace and minimal spin revolutions onto the ball. This promoted a towering launch on long strikes to enhance my carry distance.
Ionomer Cover
The second part of the 2-piece distance ball is the customary sturdy ionomer cover, which worked to blast the Warbird off the clubface. I enjoyed an elevated launch and impressive carry distance owing to its performance.
Although Callaway markets the ball as one with exceptional greenside feel, I did not experience it. This golf ball is firm and sounds clicky off the putter and wedge face, which is less than ideal for short-game control.
Hex Aerodynamics
Callaway engineers employed their famed Hex Aerodynamics dimple pattern for a stable flight and greater carry distance. As my ball left the clubface, the Hex Aerodynamics got to work, obliterating drag in their wake to send my ball higher off the clubface.
Post takeoff, the dimples created a phenomenal slipstream and propelled my ball through the air to generate adequate length. Finally, the higher flight promoted by the Hex Aerodynamics prompted a sharp descent angle, helping my ball bite quicker.
Colors
The Callaway Warbird golf balls are crafted in 2 colors to cater to traditionalists and optically challenged golfers. I found the yellow balls were easier to trace mid-flight and identify in the cabbage patch than the tour-white model.
Things To Consider Before Buying A Set Of Callaway Distance Golf Balls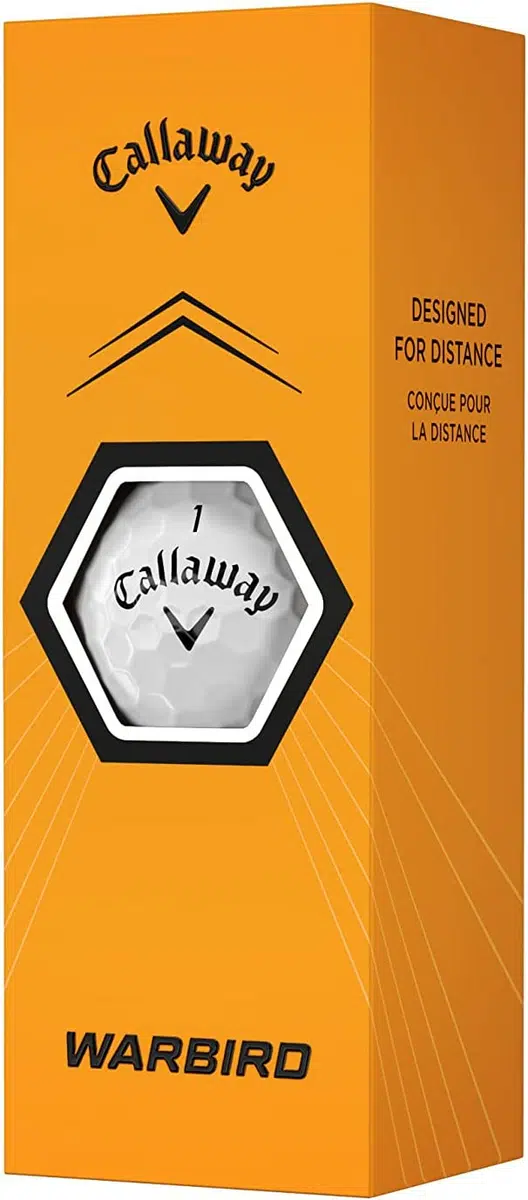 Ionomer Cover
Distance golf balls are affordable 2-piece constructions built to deliver consistent long-game yardage. The outer layer is typically derived from ionomer and constructed to reduce long game spin and minimize ball speed drop-off.
The combination of low driver spin and explosive ball speed results in a high launch and optimal carry distance. Besides distance, I also find ionomer covers are durable and can withstand several trips to the sand and knocks against tree trunks.
Despite the many positives about ionomer covers, they have a significant downside. Surlyn covers tend to produce minimal greenside spin unless they are manipulated.
Read More: Callaway Supersoft Review
High-Energy Core
A high-energy core is a must-have in a distance ball as it increases compression at impact for optimal energy transfer and rebound. High-performance cores enable slow swing speed and high handicappers to create sufficient rebound off the clubface to blast the ball high and into the distance.
Once the clubface transfers energy to the core, it quickly springs off the clubface with blistering speed and low revolutions per minute. The outcome is a powerful launch and consistent long-game carry distance.
Drag-Resistant Aerodynamics
Optimized aerodynamics are vital for an elevated launch, extended flight, and increased carry yardage. Therefore, you want aerodynamics proven to eliminate drag and increase lift on the descent.
Drag forces your ball downwards as it leaves the clubface and ascends into the air, which can cost you carry and total distance. You will need a golf ball that eliminates drag and boosts aerodynamics to resist the air pressure and ascend powerfully into the air.
Once airborne, your aerodynamic dimples protect the ball and shoot it through the sky to cover an impressive distance. Finally, the dimple pattern enhances lift and extends your flight time to gain increased yardage on long shots.
FAQ
Is the Callaway Warbird a soft golf ball?
No, the Callaway Warbird is not a soft golf ball. In fact, it provides a stiff feel. The firmer structure of the golf ball causes rapid speed and low spin on long shots but limited spin and clicky sound around the green.
What is the compression of Callaway Warbird golf balls?
The compression of the Callaway Warbird sits around 90, which is a moderately high design, not generally associated with slow swing speed high handicappers. However, the ball features an incredibly compressible high-energy core making it easy for the average golfer to launch them high and long.
When did the Callaway Warbird ball come out?
Callaway initially released the Warbird in August 2002 and still manufactures the range over two decades later.
Final Thoughts
Running through the Callaway Warbird golf balls review took me down memory lane and reminded me why I have a soft spot for the golf ball. It is easy to launch for slow to mid-speed golfers, travels a country mile, and is easygoing on the wallet.
Admittedly, it leaves much to be desired around the greens as it delivered limited spin and sounded clicky and unpleasant. However, I can look past the short game hiccup because it is not the intended purpose of the golf ball.
Overall, I feel slow swing speed high handicappers searching for an affordable, long, and high launching distance ball will appreciate the Callaway Warbird.
Callaway Warbird Alternatives
Our Callaway Hex Warbird review highlighted the features of an affordable, quality distance golf ball, and here is another. The Titleist Velocity is a 2-piece structure that delivers sensational ball pace, low driver spin, and a high ball flight.
The LSX Core explodes the ball off the clubface, while its 350 Octahedral dimples helped me achieve a towering flight. Finally, I appreciated the feel the NAZ+ cover provided around the green and the speed it ensured on high-impact shots.
A quick scan of a Callaway Warbird 2.0 review will tell you the ball is softer than a Warbird, which was the manufacturer's intention. However, I feel it is as hard as its original version, but I still enjoy its long game velocity and low spin.
My Callaway Warbird 2.0 golf balls review revealed these are pricier than the original, down to the Triple Ionomer Merged Cover. However, I personally feel the original Warbird has far more to offer.
My final alternative to the Callaway Warbird is the affordable Noodle Long and Soft golf ball. The Impact Propulsion Core boosted my energy transfer from the clubface to the golf ball, notching up incredible pace and lowering long game spin.
Adding to the reduced spin was the Iothane cover, which minimized spin revolutions and prevented ball speed loss for superior distance. Finally, the low compression, low spin golf ball promoted straighter flight to reduce the severity of hooks and slices.
Read More: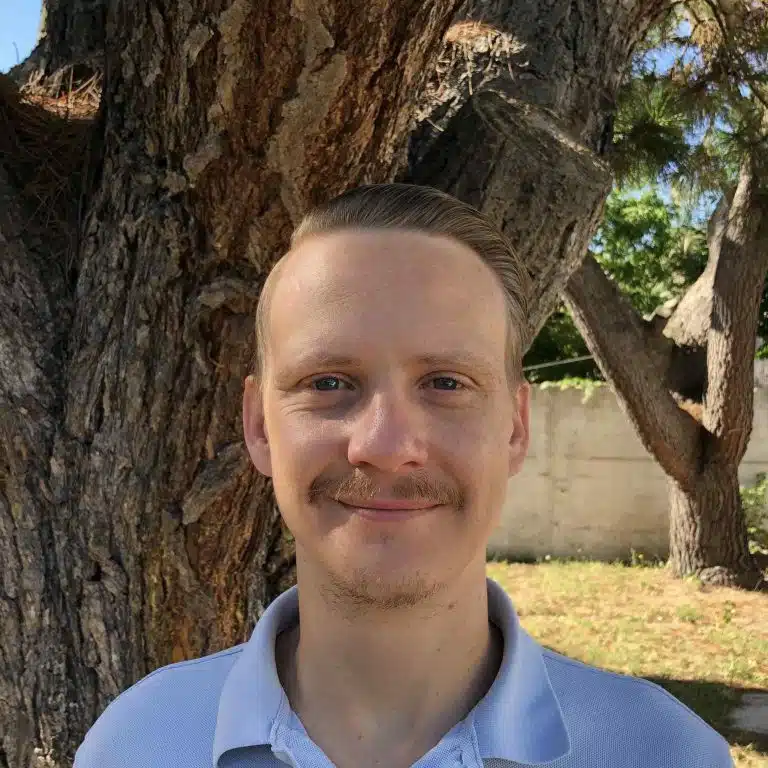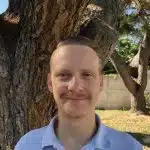 Matt is a seasoned golf equipment writer and sports fanatic. He holds a Postgraduate in Sports Marketing and has played golf for over 28 years.