The loft of a 3 wood is not common knowledge among golfers.
If you're reading this, you have a deep love for the game and a passion for improving; I like that. You realize that success is in the details, and getting the correct 3 wood loft could be the difference between breaking 90 or not.
So, what is the standard 3 wood loft? The standard loft on a 3 wood is 15 degrees. At this loft, your 3 wood will fit evenly between stock drivers and 5 woods. Advanced golfers wanting lower trajectory might prefer lofts as low as 13 degrees. Or beginners may want a loft up to 17 degrees for higher ball flight.
Of course, there are many ways your 3 wood loft can help that may not fit normal standards. Since golf can be played by anyone ages 8-88, there are various ways to set up your 3 wood loft to optimize your game.
Read on to learn:
More about what the standard loft on a 3 wood is
How to determine your ideal 3 wood loft
How 3 wood loft affects your shot
The best adjustable loft 3 woods
FAQ
The loft of a 3 wood depends on your game; sometimes, the average 3 wood loft just won't do. Here's how to get the most from your 3 wood by choosing the correct loft.
What Is The Loft On A 3 Wood?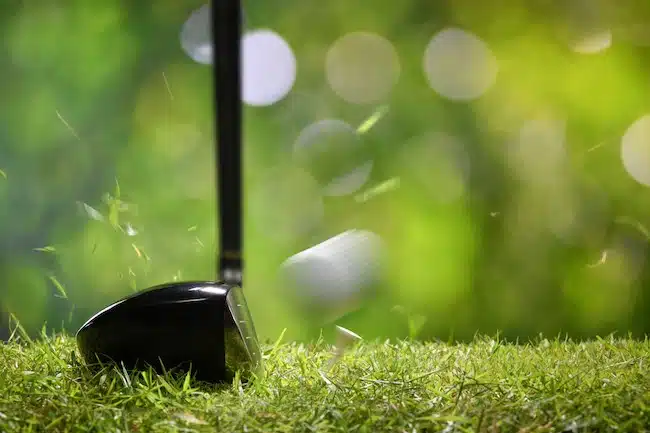 The standard loft on a 3 wood is 15 degrees. At this loft, your 3 wood will nicely fits between the standard driver and 5 wood loft. If you don't have a 5 wood and use hybrids instead, you can customize the loft of your 3 wood to suit your set specifically. I'll show you how to do this in the next section.
For more advanced or professional golfers who have honed their swing mechanics, a 3 wood with a lower loft, say around 13 degrees, could be chosen. This lower loft provides a flatter, more piercing trajectory which can be beneficial in windy conditions or on firm fairways.
On the other hand, beginners or those with slower swing speeds might opt for a 3 wood with a loft as high as 17 degrees. A higher loft aids in getting the ball airborne more easily, offering a steeper launch angle and more forgiving ball flight.
Furthermore, the selection of a 3 wood loft should consider other clubs in your bag. For example, if you have a 5 wood with a 19-degree loft, a 3 wood at around 15 degrees makes sense.
But if you use a 3 hybrid, the standard loft is 18 to 21 degrees. You want a typical loft gap of 3-5 degrees, based on your preference. Some 3 woods will let you adjust your loft, and I share those near the bottom of the post.
By understanding the 3 wood loft you need, this ensures there's a consistent gap between the clubs, allowing for a more predictable distance range between shots.
While the loft is a crucial factor, it's equally important to consider your skill level, swing characteristics, and the composition of your golf bag when choosing the perfect 3 wood loft for you.
Let's dive into how you can find your custom 3 wood loft to optimize your game.
How To Determine Your Ideal 3 Wood Loft
Like most things in golf, success comes from acute attention to detail. Get your 3 wood loft dialed in by considering these 3 crucial factors.
1. Handicap/Skill Level
Many golfers will benefit from a higher lofted 3 wood, such as 16 or 17 degrees. This will help higher handicap players exit the rough easier and have a better chance of holding greens.
For lower handicap players, you may be able to hit a 13 or 14 degree 3 wood really well but find that it's too long and does not serve a purpose in your set. Just because you can crush the lowest loft 3 wood off the deck doesn't mean it should be one of the 14 valuable clubs in your bag.
Golf clubs are adjustable, so be sure you get ones that match your current skill level, not the level you hope to achieve someday. This is not a "Dress for the job you want…" situation.
2. Loft Of Other Clubs
If you're buying a 3 wood as part of a complete set, you won't have anything to worry about here. The manufacturer has carefully calibrated the set to be precisely the right lofts from top to bottom.
If you want to replace your current 3 wood or add one to your self-made set, then you must know the loft of your 5 wood or whichever club is next in line. Many people carry a 3 wood, no 5 wood, and then a 3 iron. This leaves a considerable gap in distance between a 3 wood and a 3 iron.
If you have a 5 wood, it most likely has 19 degrees of loft which is the perfect 4 degrees away from a standard 15 degree 3 wood.
If you have a 21 degree hybrid, then a 15 degree 3 wood is another popular setup. Or if your hybrid has a 24 degree loft, then you'd want to consider a higher lofted 3 wood.
Yes, the hybrid is shorter than a 5 wood, but the control you gain will be well worth it for mid-high handicappers who crave consistency.
3. Purpose Of Your 3 Wood
How you want to use your 3 wood is the last piece of the puzzle when choosing the best loft for 3 wood.
Ask yourself these questions:
Will you hit your 3 wood of a tee more often than turf?
Do you want your 3 wood to resist wind?
Do you want your 3 wood to help you shape shots?
If you answered 'yes' to all those, you will do fine with a standard 3 wood loft. For those looking for more height or if you find yourself in the rough a lot (like many high-handicappers), look to a 16 or 17 degree 3 wood.
Read more: Here are the best used 3 woods that you could get a deal on.
How 3 Wood Loft Affects Your Shot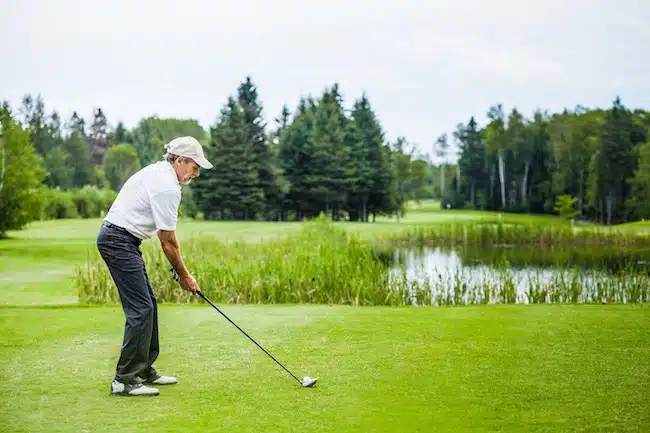 Here's why we need to get the correct 3 wood loft angle.
Controlling Trajectory
The 3 wood is a long club; if we don't have control over its flight path, things can go bad quickly. For those who have trouble controlling a fade or draw, you'll want as much loft as possible to help you reduce side spin. You will add height with this method, but accuracy should always take precedence
Distance Is A Given
At its core, a 3 wood is meant to go far. Nothing feels better than striping your 3 wood pure from the middle of the fairway, watching it soar through the air, and then finally making its landing a few hops away from the green of a par 5.
Sure, a 3 wood can get us more eagle attempts, but it's more valuable than that if you have the optimal 3 wood degree of loft.
Eventually, you will need your 3 wood to hit a narrow fairway or land softly on a green. Choose your loft with distance in mind but remember, it's still a 3 wood and will be your second-longest club no matter which loft you choose.
Don't Overlook Forgiveness
Just because you were hammering the 13 degree 3 wood in the sporting goods store's simulator doesn't mean it's the right 3 wood for you. Plenty of bad swings will be made, so take a step back and ensure your future 3 wood can help correct those.
Forgiveness comes in the form of loft in this case. Adding a degree or two of loft can significantly increase your success rate with consistent contact. This means your bad shots won't be that bad, which is essential with a long club like the 3 wood, where a lot can go wrong.
3 Wood Shaft Length
Yes, your 3 wood shaft length affects what is the loft on a 3 wood. Players looking to lower their trajectory with a 3 wood can opt for a 14 degree loft IF they choose a shaft that is ¼" shorter than standard. The opposite can be applied to those who want distance and height; they can add loft and length in balance.
| | | |
| --- | --- | --- |
| | 3 Wood Loft | 3 Wood Shaft Length |
| Standard Height, Accuracy, Length | 15° | 43" |
| Lower Height/Less Accurate/Stock Length | 14° | 42.5" |
| Higher/More Accurate/Stock Length | 16° | 43.5" |
Only use these numbers as a jumping-off point to your own research on the range. Of course, your shaft length should still work with your other clubs, such as driver and either 5 wood or hybrid.
Best 3 Woods With Adjustable Loft
Through the beauty of technology, you don't have to choose one loft. Now there are plenty of clubs that offer loft adjustability. You can choose which loft you want to use for each specific round.
P.S. You are not allowed to make adjustments during your round; whatever loft is set when you tee off is the loft you must use until the end of the round.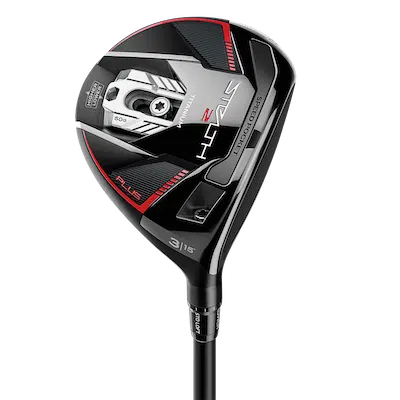 For those who travel and play different styles of golf courses, you would benefit from having all the adjustable elements of this club. Not only can the loft be affected 1.5 degrees up or down, but you can also affect the shape of your shot with an adjustable rear track weight system.
If that sounds like too much, you can select the TaylorMade STEALTH 2 Fairway Wood which is not adjustable but still has the same incredible TaylorMade technology, such as the carbon crown, V steel sole, and twist face technology.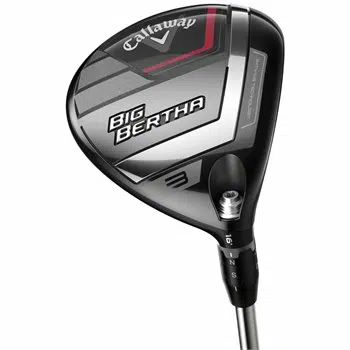 A long club like the 3 wood can cause more harm than good for high-handicappers. If this sounds like you, seek 3 wood with maximum forgiveness to keep your bad shots tamed.
The new Big Bertha 3 wood uses a shallow face to help golfers get a promising launch angle from almost any lie. Behind the face is the reliable jailbreak technology that stabilizes the clubhead to correct off-center strikes. This club is a great compliment to anyone who struggles with their driver.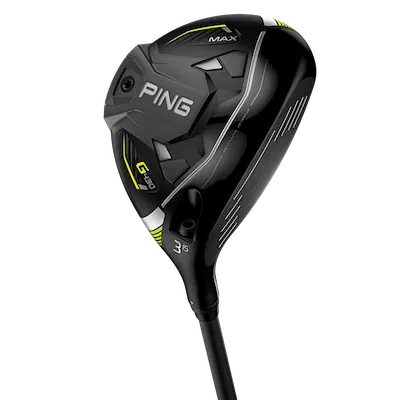 Ping is known for their driver distance, and that same technology carries through to their 3 woods. The adjustable loft is just the tip of the iceberg regarding positives about this club and is perfect for mid-high handicappers looking to reach more par 5s in two.
The face is made with a thin, high-strength maraging steel to achieve this distance, providing maximum flexibility. On top of that, it wraps around the front of the clubhead, seamlessly integrating with the lightweight carbon fiber crown. This level of flexibility gives your distance and a high level of forgiveness.
FAQ
Should I Increase Loft On 3 Wood?
Yes, you should increase the loft on your 3 wood if you want a higher ball flight and more forgiveness. With more loft, you can easily escape less-than-perfect lies and reduce side spin when playing off a tee. You will lose a little distance, but that should be offset by the consistency you gain.
Do You Hit Up On A 3 Wood Off The Tee?
No, you should never hit up on a 3 wood off the tee or at any time. Having the tee allows your clubhead to get down to the bottom of the ball; if you swing up, you negate the advantage a tee gives you. You will know you're trying to hit up on the ball if you hit a lot of chunks or top the ball frequently.
Is It Better To Have A 3 Wood Or A 5 Wood? 
It is better to have a 3 wood over a 5 wood, but if you can manage, it's recommended to have both. Depending on how many wedges you carry, you can fit both clubs in your set to give yourself the most versatility when out on the course. However, lower handicap players may find that sacrificing the 5 wood for an extra wedge is the most beneficial.
Wrap-Up
Understanding the details of a 3 wood loft is crucial for anyone passionate about perfecting their golf game.
Standard 3 wood lofts, such as the typical 15-degrees, offer a general fit for most players.
However, tailoring your club's loft to your unique playing style and the makeup of your golf set can dramatically influence your on-course performance.
From advanced players seeking a piercing trajectory with a 13-degree loft, to beginners aiming for higher ball flight with up to 17 degrees, the selection is vast.
Remember, while distance is inherent to the 3 wood, accuracy, forgiveness, and adaptability play a monumental role. With the myriad of adjustable 3 wood options available today, optimizing your club to fit your game has never been more accessible. Whether you're teeing off or shooting from the rough, your chosen 3 wood loft can make all the difference.
A low round starts with confidence, so if you're not confident in your equipment, you're setting yourself up for disaster. Optimize your 3 wood loft to hit more fairways and greens, and watch your scores drop faster than an anvil in a Looney Tunes cartoon.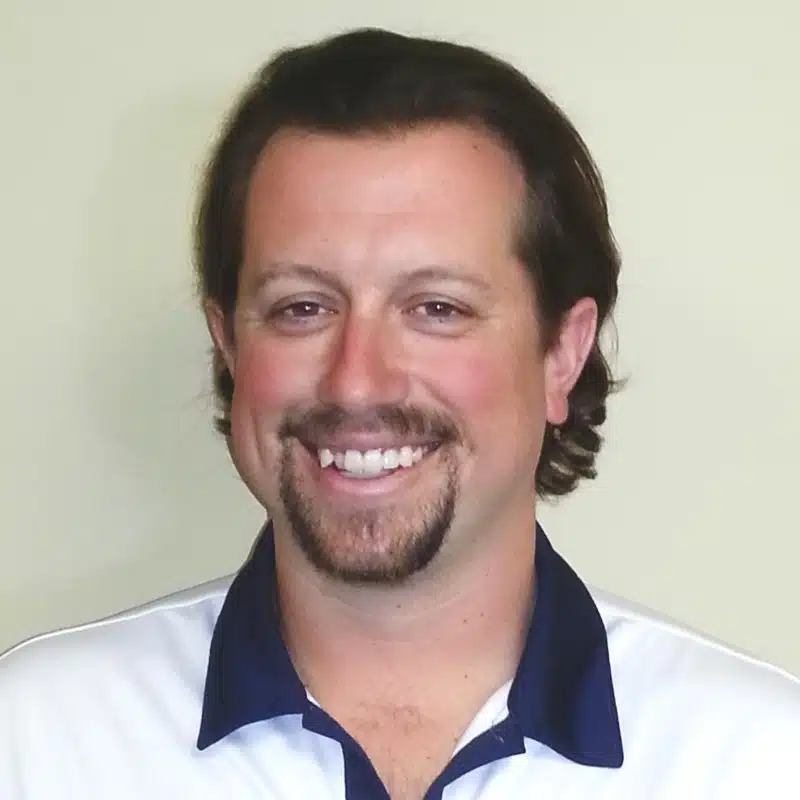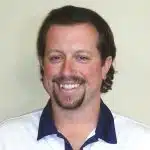 Clint became the Head Teaching Professional at one of Toronto's busiest golf academies and was featured on Canada's National Golf TV program, "Score Golf Canada," twice. He now tests and reviews golf equipment and gets to enjoy the game he loves whenever he wants while helping people lower their scores.