A golf cart value blue book would be an easy guide to finding how much your golf cart is worth. There's a Kelly Blue Book, a standardized way to price a used automobile, but does it exist for golf carts?
There isn't a blue book for the golf carts. But you can estimate the value of your cart reasonably. This will let you sell it for a fair price.
The value of your golf cart depends on these factors:
The make and model of your cart
The age of your cart
The condition of your cart
Condition of the battery
Any modifications you've made to your cart
The fair market price in your area
You can estimate your cart by following a certain procedure, which I'll go into more depth below.
Read on to find out how to do so, some examples, and what factors might impact the golf cart's value.
Let's get into it!
Is There a Golf Cart Value Blue Book?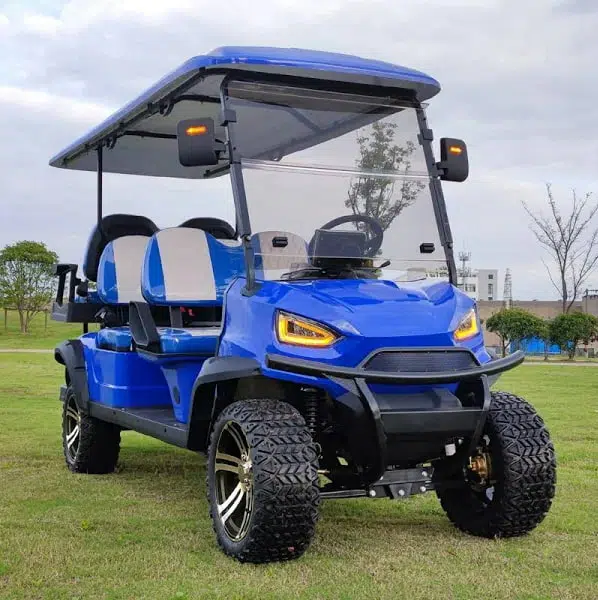 No, there isn't yet a golf cart value blue book that you can estimate the price of your cart. The market for golf carts is much smaller than carts, so no one has put together a guide like this.
But if you're reading this, you probably want to find out, how much is your golf cart worth? Or how much is a golf cart you want to buy going to cost? Read on because you can use this guide to estimate that.
How to Estimate the Value of a Golf Cart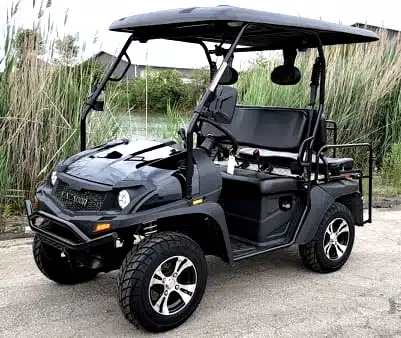 If you are wondering 'what is my golf cart worth,' there are two key ways to find out or estimate it:
Do Your Research
Head onto where you can buy used carts like eBay, Craigslist, and Facebook Marketplace. Search for the make and model of the cart you are looking to value.
Other websites like Golf Cart Resource in the US, ATVTrader.co, and Mascus in the UK are good to compare as well.
Be mindful of the age and condition, too. For the most accurate golf cart value guide, find examples like yours.
If you find eight examples, find their average figure to work out the golf cart value. This should help answer your question as to 'how much is my golf cart worth.'
Then, compare this against the price of new carts to check it is a fair value.
Compare With Your Community
If you are struggling to find comparable makes and models online, ask people in your community. Especially if it is a strong golf community, fellow golfers at your club could be able to provide a rough guide on a price based on the make and model. Staff at your golf club are worth asking, too.
Factors That Affect Golf Cart Value
Make and Model
Golf carts from the top brands like EZGO, Club Car, and Yamaha will go for more. They'll also retain their value more as they age.
Premium golf carts have top features like sound systems, quality seats, and more that will each tick up the price of the cart.
This is one of the biggest predictors of price.
Age
Obviously, the older your cart is, the more likely it is to cost less. Older carts are generally more prone to issues than new carts.
But unlike carts, well-maintained carts from top-brands can hold their value pretty well. If there are detailed maintenance records this can increase the price.
Usage
If a golf cart isn't used much, it'll have more value than one with a lot of usage. This leads to some general trends, like golf carts in Florida tend to lose value quicker since it's so nice. You can drive a golf cart all year.
But a golf cart in New York might only be used a few months a year, and therefore it can retrain its value.
The Market Price Where You Live
On the other hand, where you are based will impact the market price of the cart slightly.
For example, second-hand carts in Florida may be more expensive than in South Carolina because there's higher demand. It is worth sussing out the market price where you live before you buy and comparing it to other states.
You can estimate value from Facebook Marketplace to get a sense of your local cart prices.
Condition of the Cart
The exterior of the cart will impact the value. This includes whether it has any scratches or bumps on it. If you've had a recent paint job, the value will increase. If you haven't painted it in a while (*cough* or ever), the price will go down.
The condition of the seats is another factor. The value goes down if they're ripped, torn, or worn.
The condition of the tires of your cart are another factor to consider. Is the tread evenly worn? Typical golf cart tires cost about $50 so if you need to buy more, this will decrease the price.
Condition of the Batteries
The batteries will also impact golf cart values. To retain the best value they need to be in great condition and pretty new. Lead-acid batteries last two to five years in a cart with normal use before they will need to be changed.
Golf cart batteries can cost around $700 for a full pack, so if this needs replacing, it will cause the price to plummet.
Modifications
Modifications can add value to a golf cart. For example, adding bigger tires, brush guards, wing mirrors, a lift kit, premium or custom seats, great sound system, and LED lights to your cart would make it much more valuable.
Some of these factors would help make it street legal too, raising the cart's value.
You can estimate the price of the modification and add that to the price of the cart.
Examples of Golf Cart Valuations
Here is a table looking at some examples of golf cart valuations for differing brands including a Club Car golf cart price guide for one of its newest carts.
| | | | | | | |
| --- | --- | --- | --- | --- | --- | --- |
| Brand | Model | Year | Features | Condition | Seats | Price ($) |
| Club Car | Tempo | 2023 | Standard | New | 4 | 9,995 |
| Club Car | Tempo | 2018 | Standard | Good | 4 | 7,695 |
| Yamaha | Drive2 EFI | 2023 | Quietech Gas | New | 4 | 11,995 |
| Yamaha | Drive2 EFI | 2018 | Standard | Good | 4 | 8,999 |
| EZ-GO | Valor | 2023 | Electric | New | 4 | 9,895 |
| EZ-GO | Valor | 2018 | Gas | Good | 4 | 7,995 |
| Garia | Via (Street legal) | 2023 | Fully Loaded | New | 2 | 32,253 |
| Garia | Via (Street legal) | 2018 | Standard | Good | 2 | 11,999 |
| Cushman | Hauler Pro-X Elite | 2023 | Electric | New | 2 | 12,995 |
| Cushman | Hauler 1200X | 2018 | Gas | Good | 2 | 7,499 |
Do Golf Carts Hold Their Value?
Golf carts can hold their value pretty well as it goes. Most golf carts cost between $7,000 to $15,000. Used golf carts cost, on average, $4,000 to $12,000. This depends on the condition of the cart and how well it has been looked after amid other factors, including whether it's gas or electric (gas holds its value better). But generally, they hold their value decently.
If you have a $10,000 cart for five years, you may only lose a couple of thousand when you come to sell it if it's well-maintained and in good condition.
Can You Negotiate Golf Cart Prices?
You can negotiate golf cart prices if you're buying from private users. Some dealers will negotiate as well. You can always try. When there is no need to sell below the market price, dealers could refuse to negotiate.
FAQ
Is There a Kelley Blue Book for Golf Carts?
No, there isn't a Kelley blue book for golf cart value. A Kelley blue book helps you find out the prices of new and used vehicles such as cars, vans, and trucks. However, there isn't a blue book for golf carts.
Final Thoughts
In wrapping up, determining the precise value of a golf cart without an official golf cart value blue book might seem challenging, but it's feasible.
The key lies in assessing various aspects of your golf cart, from its make and model to its age, condition, and even the local market demands.
Top brands like EZGO, Club Car, and Yamaha generally retain their value better, but factors such as usage frequency, modifications, and battery condition can significantly influence the final valuation.
So, before you put up that "For Sale" sign or make an offer on a cart, invest time in research and consult your local golf community.
Knowledge is power, and in this case, it ensures you get or pay a fair price for that golf cart you're eyeing.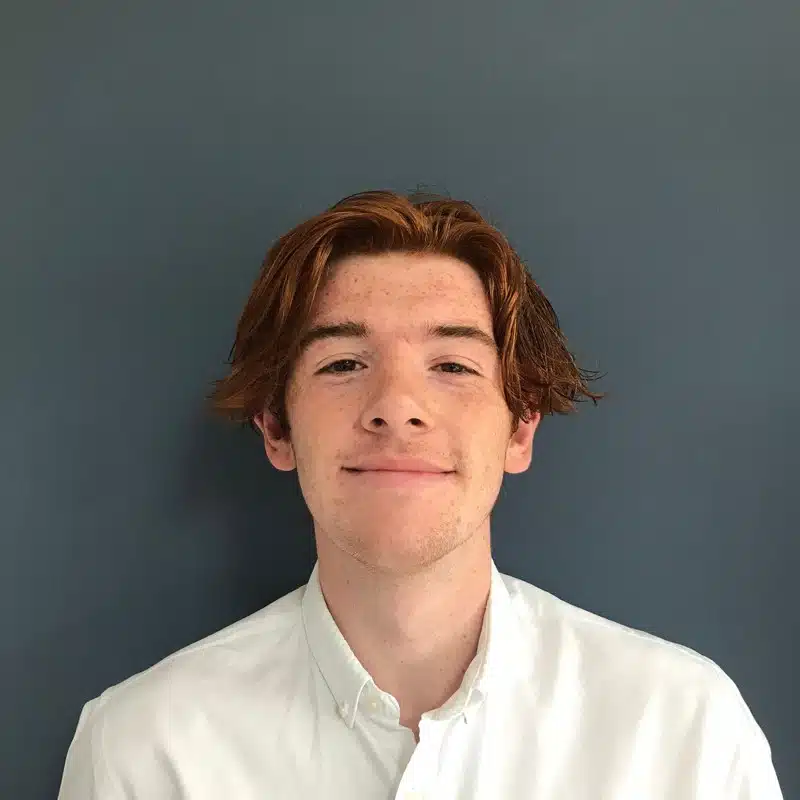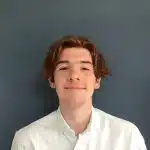 Jack was inspired by his Grandad Ron's golfing and grew up playing this great game. Now, he enjoys both playing and writing about it. He is also a big sports fan too. Jack is always looking for ways to find the edge on the course to share with readers.