When it comes to choosing your iron lofts, which do you prefer? Strong, standard, or weakened lofts? Stronger lofted clubs deliver a lower launch and increased distance, and irons with weakened lofts are easier to launch higher and straighter.
Today, the technology applied in manufacturing golf irons enables companies to deliver a high, straight launch in the long irons and a lower, more controlled launch with your short irons and wedges. This optimizes the performance of your irons through the bag.
What is a 9 Iron?
A 9-iron falls under the category of short irons, as it is the weakest lofted iron in your set before we progress to wedges. The average player hits the club from 120 yards or less out. 9-irons are used on approach on par 4's and 5's, and the odd par 3.
The weakened loft on the iron makes it easy for players to launch the ball high and land it soft, enabling you to hold tight greens.
What Is The Average 9 Iron Loft?
In an August 2020 article, Elliot Heath from Golf Monthly explained that the average loft of a 9-iron sits between 41 and 43 degrees. Contrarily, it is commonplace to see golf brands releasing irons with strengthened lofts.
For example, the standard loft on the Callaway Mavrik Men's 9-iron is 36 degrees. The same amount of loft on a weakened 7-iron, according to Heath.
Furthermore, the stock TaylorMade Sim2 Max 9-iron is fitted with 38 degrees of loft. While it is weaker than the Mavrik design, it is still stronger than the standard lofts mentioned by the Golf Monthly writer.
Based on this information, the loft of the Sim2 Max 9-iron is the equivalent of the standard 8-iron loft.
What Is The Fairway Wood Equivalent?
It is rare to find a golfer using a fairway wood in place of a short iron. However, senior golfers have been known to use a 42 degree 19-wood instead of a 9-iron. Considering the strengthened lofts of a modern-day 9-iron, you could also use a 28 degree 17-wood as a substitute fairway wood.
What Is The Hybrid Equivalent?
Pros
Easy iron to launch
Promotes a soft landing into greens
High apex with weaker lofted 9-irons
Optimized spin
Cons
High ball flight is not suited to windy conditions.
A strong lofted 9-iron may cause gapping issues between it and your pitching wedge, comprising your distance from 100 yards and less.
Given the ease of launching a 9-iron high and land it soft, it is uncommon to see a hybrid in its place. However, there are a few brands that manufacture a 9-hybrid.
The Thomas Golf 9-hybrid is set with a loft of 42 degrees, while Majek Golf produces a strengthened 9-hybrid with a loft of 37 degrees. As we can see, the lofts on a 9-hybrid vary in line with those of a 9-iron.
Performance
In my post on golf club distances, I explained that the average male golfer strikes a 9-iron 120 yards, while the average female gains 100 yards. 9-irons with a loft of 28 degrees or stronger will launch lower than a 9-iron and give you a few extra yards of roll.
A weaker lofted 9-iron between 41 and 43 degrees will launch higher and land softly into greens. However, the higher, straighter launch of a weaker lofted 9-iron may reduce your ability to work the shot.
Our Favorite 9-Irons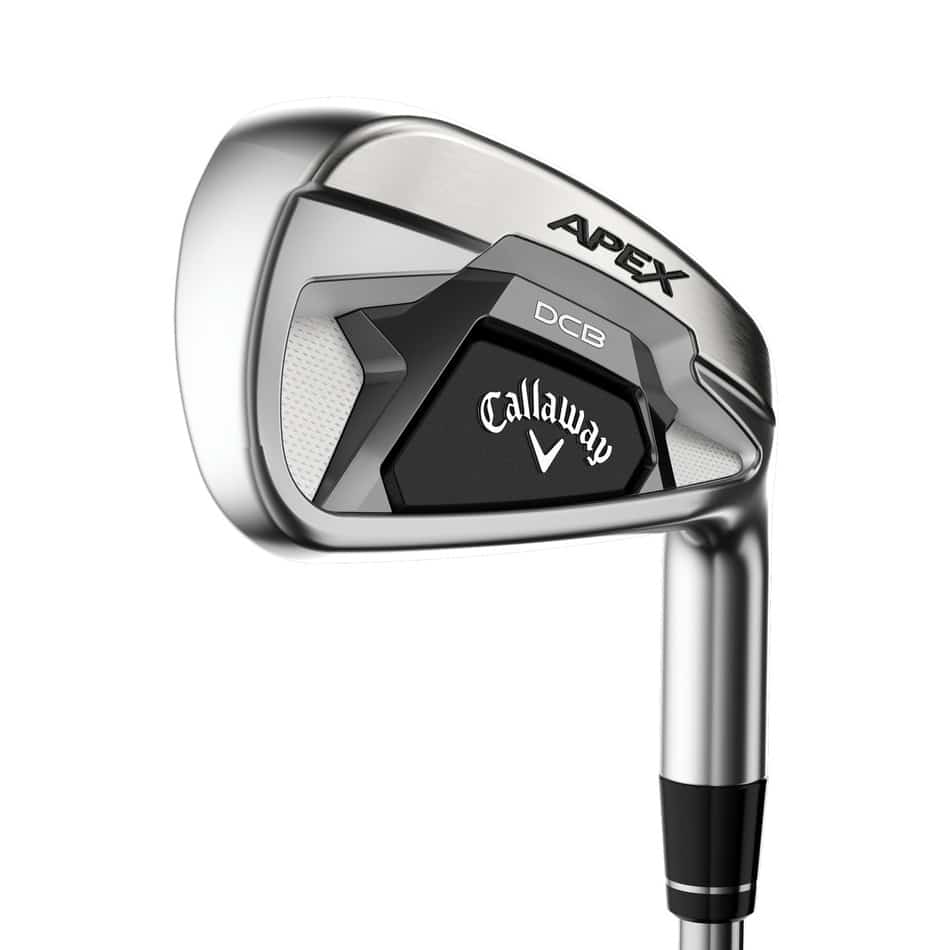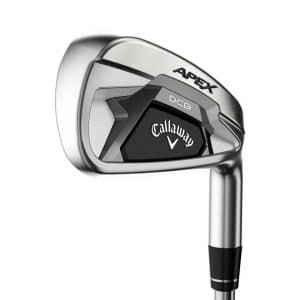 Pros
Callaway's most forgiving Apex iron
Superior turf interaction
Prompts rapid ball speed
Excellent distance
Optimal launch throughout the set
Incredible feel
Cons
Moderate offset makes shot shaping more challenging
The larger clubhead profile is not appealing to lower handicappers
The stronger lofted iron will not deliver the shot-stopping ability of a standard lofted 9-iron.
Key Features
Forged body
Moderate offset
Wide sole
Flash Face Cup designed with A.I.
Larger head profile
Game improvement irons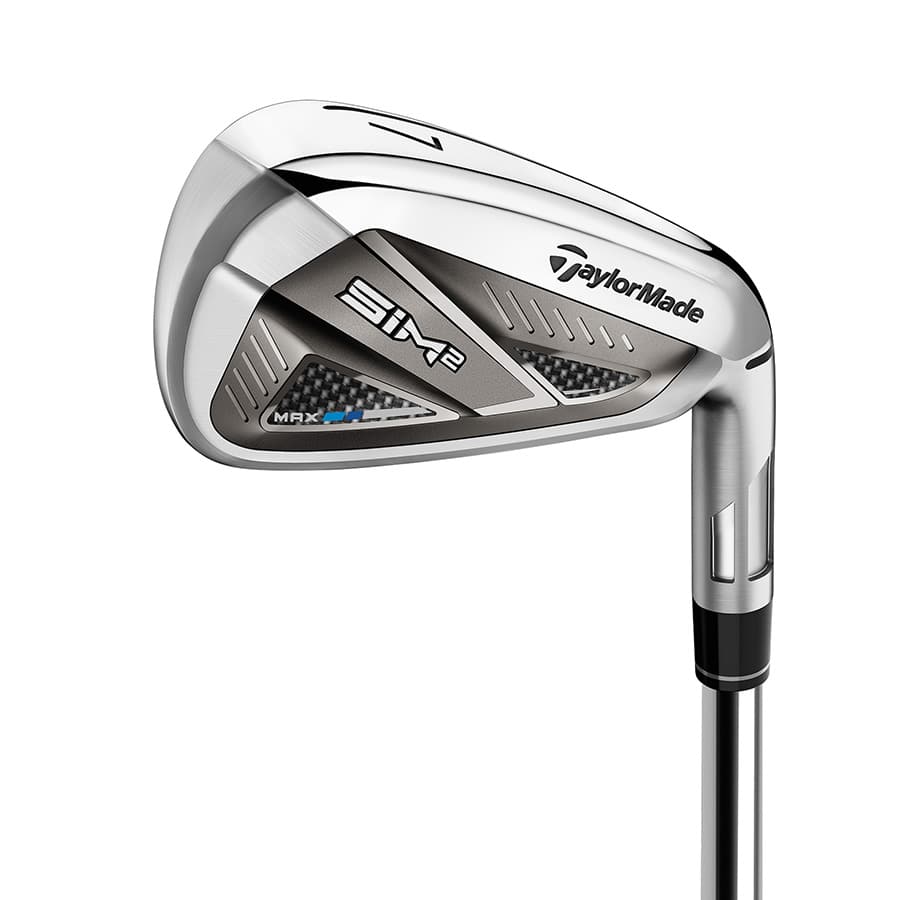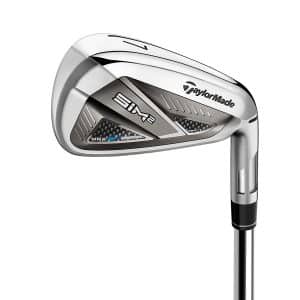 Pros
Provides accelerated ball speed
Forgiving
High launch
Shot stopping power
Counteracts slices and pushed shots
Eradicates vibrations at impact
Cons
Strong standard lofts will not give all players the shot-stopping power which it claims.
Key Features
Cap Back cavity design
Thin face
Echo dampening system
Thru-Slot speed pocket
Adjustable loft and lie
Mid to high launch
Final Thoughts
It is imperative to have the correct 9-iron loft in your bag to ensure continuity in terms of distance with your wedges. A strengthened 9-iron combined with a standard pitching wedge will leave almost a whole club missing in your bag.
In conclusion, a strong lofted 9-iron generally sits around the 38-degree mark but can be stronger. However, a standard 9-iron is lofted between 41 and 43 degrees. If you opt for a strengthened 9-iron loft, make sure you maintain the trend heading into your wedge setup.
For those of you in the market for a new 9-iron that delivers distance, forgiveness, and consistency, I recommend testing the Callaway Apex DCB 21 irons.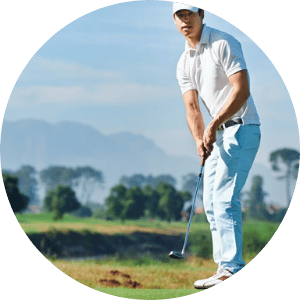 Nick Lomas is the founder of GolfSpan, an avid golfer, not quite a pro but has over 15-years of experience playing and coaching golfers from all over the world. His mission is to bring the golfing community a better experience then it comes to choosing the right golf gear, and finding the right set up for your game.