In our search for the best 2-piece "soft feel" golf ball, we compared the Wilson Duo vs Callaway Supersoft. This market is expanding as the quality of these 2-piece balls improves and the cost of premium golf balls increases at a rapid rate.
In this article, we will compare the Callaway Supersoft and Wilson Duo and highlight the differences, and which one will suit your swing mechanics best.
Soft feel golf balls tend to have a lower spin for more accuracy and longer distance. To achieve this, manufacturers tend to soften the core to increase the soft feel while adding a thin ionomer layer to increase the feel around the green.
Both the Callaway Supersoft and Wilson Duo have ultra-low compression compared to some of the competitors in the 2-piece "soft feel" category.
Callaway is one of the premium brands in golf while Wilson has been in the manufacturing of sporting goods for nearly a century. Their first golf club, an R-90 sand wedge, was inspired by Gene Sarazen's victory in the 1932 British Open.
Both companies produce quality products that suit different golfers
Wilson Staff Duo is suitable for golfers with an average swing speed of less than 85 mph and a driving distance of 160 to 230 yards (Carry + roll)
Callaway Supersoft is suitable for golfers with an average swing speed of less than 95mph and a driving distance of 160 to 210 yards (Carry + roll)
The Wilson Duo is suited to golfers that are still working on generating more speed with their driver while it still produces substantial distance.
That's what we're here for. Let's compare Srixon Soft Feel Vs Callaway Supersoft, and see who comes out on top.
What Do These Golf Balls Have in Common?
Both balls are 2-piece construction making use of low compression cores
They are aimed at longer straighter shots by reducing the spin rate
Lower spin reduces the amount of curve for more accurate shots
Good feel and greenside control to add confidence to your short game control
Sufficient spin to hold a green
Golf balls in this category are easier on your budget than premium golf balls without sacrificing too much on performance
Srixon Soft Feel Vs Callaway Supersoft Reviews
Pros
Budget-friendly
Fun color options
Good distance and accuracy
Cons
Stop and control on the green
Lacks the feel of the clubface and may be too soft for some players
In 2018 the Wilson Staff Duo was selected as a Golf Digest Gold Winner adding to its reputation as a quality golf ball.
For the more flamboyant golfer that wants something different, the Wilson Duo is available in a variety of seven new matte ball colors ranging from your traditional white to lime green.
With a compression rating of 29, the Duo is one of the softest golf balls on the market. This will suit slow swing speeds that require assistance from the golf ball to compress and generate distance.
Pros
Variety of color options
Accuracy
Softcover provides more spin on the green
Redesigned hexagonal dimple pattern for improved low spin aerodynamics
Long-distance
Cons
Slow spin could affect control using longer irons
Callaway introduced the Supersoft golf ball, their softest ball to date, in 2014 and it became their best-selling golf ball.
The range of colors will suit most golfers ranging from white, yellow, red, green, orange, and even pink for the ladies.
The compression rating of 38 places the Supersoft in the lower spectrum of softness but still harder than the Wilson Duo.
Features / Specification
Wilson Duo
Construction 2-Piece
Compression 29
Type Distance
Category Value
Core Rubber Rich
Extras Seamless Pattern
Cover Material Ionomer
Dimples 302-Tetrahedral
Callaway Supersoft Golf Balls
Construction 2-Piece
Compression 38
Type Distance
Category Value
Core Polybutadiene
Extras Hex Aerodynamic
Cover Material Trionomer
Dimples 332-Tetrahedral
Wilson Staff Duo vs Callaway Supersoft
Which is the better golf ball, Supersoft or the Duo?
Brand name
Callaway is one of the premium brands offering quality products to the average golfer and tour professional golfers alike. You can rest assured that they supply quality products and continue to invest in research and development to continuously improve their product range.
Wilson sporting goods offer a wide range of sporting equipment, not just golf equipment. They have been involved in the golfing equipment industry for nearly a century and continue to offer quality products for the average player and professionals alike. Their Wilson Staff brand may be lesser-known but is visible on professional tours.
Construction
Both the Callaway Supersoft and the Wilson Duo are 2-piece construction golf balls with a large single-core covered by an outer cover.
The rubberized core in the Wilson Duo offers a super-low compression rate of 29 making it ideal for swing speeds below 85 mph.
Callaway's Supersoft with its Polybutadiene core offers a compression rating of 38 making it suitable for golfers of swing speeds below 95 mph.
Wilson uses an Ionomer cover while Callaway adds more resin to their cover and calls it a Trionomer cover while.
The use of ionomer covers enables the manufacturers to keep the cost down without losing too much on performance.
Launch
Wilson Duo with its seamless pattern dimpled ionomer cover creates a mid to high launch and ball trajectory.
Callaway Supersoft with its HEX design dimples and increased aerodynamics creates an incredibly low drag. The low drag and low spin generate a penetrating flight and high trajectory.
The launch and trajectory characteristics are similar, and both promote high launch angles and are easy to get off the ground.
Spin
Golf balls in the soft feel category are not aimed at producing maximum spin. Excessive spin can add sidespin and curve your ball into deep trouble.
To ensure that these balls stay in play most of the time the spin rates have been kept to a minimum.
Off the Tee
Wilson Duo will add distance for golfers with a low swing speed while the Callaway Supersoft can be used at a slightly higher swing speed.
Both balls are 2-piece construction with the emphasis on keeping the spin rate low for straighter shots off the tee.
Distance
Maximizing your distance at low swing speeds you need a ball that is designed for maximum performance at slow speed. The Wilson Duo can accommodate golfers with a swing speed up to 85 mph and still provide maximum distance.
Callaway's Supersoft can offer you ultimate distance if you swing the driver and up to 95 mph.
The hang time and the reduced backspin on both golf balls will result in more roll and longer overall distance.
Feel and Greenside Control
The purpose of a soft feel golf ball is to reduce the spin rate while still offering you a soft feeling on and around the green.
Although both the Supersoft and the Duo provide a relatively soft feel off the clubface, it does not generate the spin of a premium high spin golf ball and therefore they are less likely to stop on the second hop. You may find that these balls feel soft but offer less control resulting in more rollout on the green.
The ionomer-based cover produces a springy" feel off the putter face making distance control on your putts slightly more challenging.
Workability
The Supersoft and Duo are low spin golf balls that make it difficult to create big draws or fades as the spin rates are designed to fight this.
Experienced golfers will be frustrated by the lack of workability, but high handicap golfers will benefit more from the accuracy resulting from the lack of workability.
Durability
The use of ionomer-based covers makes the soft feel golf balls more prone to scuffing and cutting and thus less durable than premium golf balls.
The life expectancy of a soft feel golf ball is approximately 36 holes before the scuffing makes it difficult to control.
By adding more Comores to their Trionomer cover, Callaway edges the Duo in the durability stakes.
Price
Callaway being a premium brand sells for more than most of its competitors in this category. Wilson is priced aggressively to make its presence known in this market and become a serious contender.
Final Thoughts
The Supersoft and Duo provide excellent value-for-money soft golf balls that are suitable for high handicap golfers with relatively low swing speed.
The Wilson Duo may be too soft for most golfers, but it is aimed at a specific target market with low swing speed that requires that extra bit of assistance off the clubface to generate distance.
Callaway's Supersoft with its Trionomer cover tends to last a little longer and is more durable than the Wilson Duo.
These golf balls are excellent for what they offer their target market and are both highly recommended.
Our pick is the Callaway Supersoft for its stiffer core, durability, and relative stopping power on the greens.
Feedback on the ball you are playing and your experience with soft golf balls will be welcome in the comments section below.
Related Articles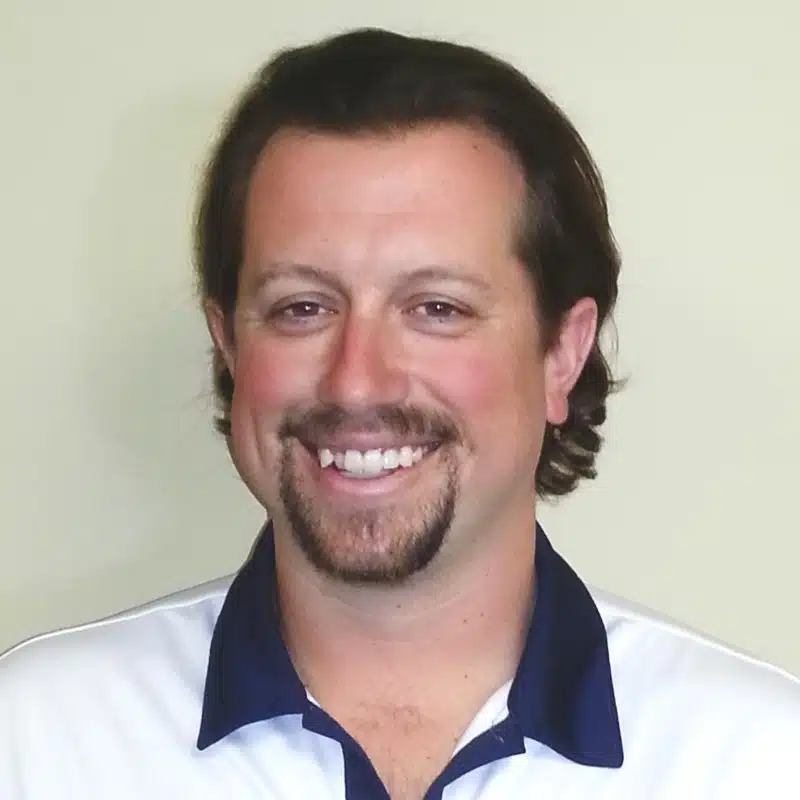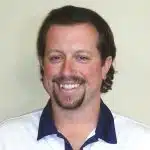 Clint became the Head Teaching Professional at one of Toronto's busiest golf academies and was featured on Canada's National Golf TV program, "Score Golf Canada," twice. He now tests and reviews golf equipment and gets to enjoy the game he loves whenever he wants while helping people lower their scores.