If you require an inexpensive option, the primary bundle will be ideal and provide you with the basics.
Money, not a problem? Select the premium option for top quality premium branded apparel and accessories.
Not too sure if you want a big box every month. Select the combo subscription for a primary box followed by a premium box in alternate months. This costs less and will not overload your collection with too many accessories.
Pros:
Multiple box options
Combo subscription is a cool idea
Simple to personalize
Has great options for women
Includes some fantastic brands
Loads of little personalized touches
Cons:
Lacks some of the premium brands
Smaller crates sometimes feel like it lacks value
Shipping cost is extra
Can get pricey
Birdie Bundle offers an excellent client experience to a market that they identify as a contemporary, sophisticated customer that is looking for value and a convenient way to shop. It aims to offer the foremost premium online subscription in the market.
Quality customer service is its top priority. To achieve this the online style profiler asks a few questions to select the subscription type best suited to you and your budget.
Birdie Bundle aims to bring the concept of value to the golf-sphere by bringing shopping to you at the time and place most convenient.
Birdie Bundle carries only top name brands and upcoming new innovative companies at 40-60% off retail pricing. This is made available to members via a selection of customizable subscription boxes.
The subscription boxes offer the two most common types of boxes in the world of subscription golf boxes ranging from fashion boxes and accessory boxes.
Everyday golf necessities and accessories are offered through the Primary Bundle.
Exclusive golf logo merchandise from top resorts and golf destinations is available through the Premium Bundle.
To offer this Birdie Bundle differentiates itself from its competition
Specificity
The use of a 13-point profile questionnaire to create an individualized profile. This enables the Birdie Bundle to send only products you will use.
Travel
Working in conjunction with the top golf resorts and destinations across the US to grow the golfing culture by bringing unparalleled exclusivity and quality products.
Variety
Unique products are sent out, no products that have been included in a previous box will be repeated.
Quality
In addition to Birdie Bundle branded items, you will get name-brand, branded merchandise, and high-quality emerging brands. This will assist you in building a collection that is professional, innovative, and modern.
Learning Aids
Golfers at all levels, even golfers on the professional tours, use training aids, and continuously want to improve.
Online video-lessons from an on-staff PGA Pro that has taught over 25,000 lessons are made available to all Birdie Bundle subscribers.
Subscription
Subscriptions are available on a monthly, quarterly, or seasonal subscription.
The subscription process is started by clicking on the "Get Started" button. This will guide you through a 22-question quiz to determine your styling, size, and preferences.
There are 4 categories of subscription available men's bundles, women's bundles, gift bundles, and corporate bundles.
Men's bundles offer 3 options:
Primary Birdie Bundle subscription is delivered on a monthly based and is currently offered at a discounted price of $49.95 – the normal price is

$100.00

Premium Birdie Bundle subscription is delivered on a monthly based and is currently offered at a discounted price of $99.95 – the normal price is

$200.00

Birdie Bundle combo subscription – this combines the Primary and Premier subscriptions by delivering the boxes in alternate months. In month 1 you will receive the Primary bundle, month 2 the Premium bundle, and then alternating monthly.  This is currently offered at a discounted price of $71.95 – the normal price is

$140.00

.
Women's bundles offer 3 options:
Women's Primary Birdie Bundle subscription is delivered monthly and priced at $49.95
Women's Combo Birdie Bundle subscription is delivered monthly, 1st-month primary bundle, second-month premium bundle then alternating. This option is priced at $71.95
Women's Premium Birdie Bundle Subscription delivered monthly and priced at $99.95
Gift Bundles
Prepaid, non-recurring Gift Bundle subscriptions enable you to send a gift to a special golfer in your life. All shipments include a personalized note from you. There are 3 options available
The Gift Primary Birdie Bundle (Prepay 3, 6, 12 Months) priced at $49.95
The Gift Combo Birdie Bundle (Prepay 2, 6, 12 Months priced at $71.95
The Gift Premium Birdie Bundle (Prepay 3, 6, 12 Months) priced at $99.95
Corporate bundles
Corporate Birdie Bundle subscription boxes are available on request for corporate gifts, team building, or even for fundraisers.
Styles
Styles are split into 4 categories Athletic, traditional, bold, and all.
Within each style category, you can select from stripes, patterns, solids, Hawaiian, or checkered.
To refine your selection, you can select a maximum of 2 brands that you prefer and a few brands of premium golf balls
What's Inside?
The contents of the box vary between the level of subscription you selected. It is easy to see that the contents have been personalized for your use according to the questionnaire that you completed.
A primary subscription box contains a minimum of 2 pieces of golfing wear, most frequently a shirt and a hat, but you may find a surprise such as a pair of boxer shorts, gloves, or even socks. In the primary box, you can expect to find mid-level branded items in the box. It will never be some no-name brand.
Added to the golfing gear there are typically some accessories included and is usually a surprise as to what you can expect. There is no theme to indicate what you are likely to find in your monthly subscription box.
Accessories range from golfing tees to quality golf balls or even swing instruction.
Premium subscription boxes include everything that is in the primary box and more. Furthermore, it offers a wider variety of accessories. You are likely to find some innovative gadgets that may help improve your game. Irrespective of whether it improves your game or not, it will be some useful accessories.
Typically, you will get 2 sleeves of premium golf balls and some filler items.
Let us talk budget.
Birdie Bundle offers terrific value for women in a category of its own. You do not have to accept items aimed at men.
Women have access to the same options as men, only with a female touch added to it.
Sending a gift box to a golf nut has just become effortless. By subscribing to the Gift category, you can select from the 3 options on a quarterly subscription and send a personalized message along with every gift that is sent on your behalf.
Corporate companies can join in the fun and buy subscription boxes for corporate gifts, team building, and fundraisers.
Alternatives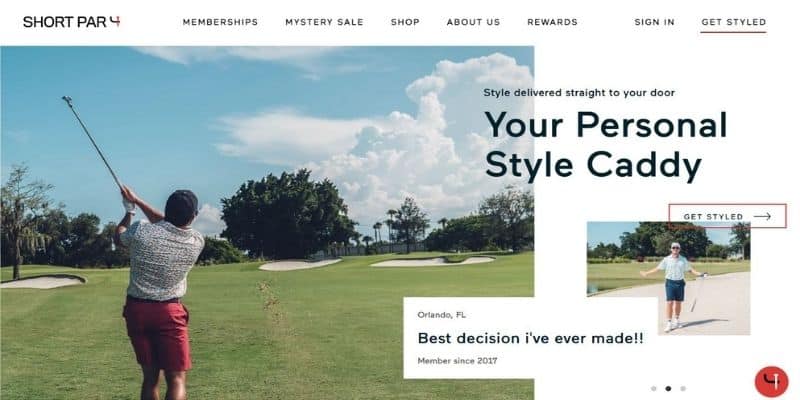 Short par 4 is a highly recommended golf subscription box website that offers a variety of packages for men and women including an exclusive PGA of America membership that includes the PGA Championship logo, Ryder Cup logos, and other commemorative collectibles.
The style packages will suit almost all golfers from introverts that want a traditional style, athletically built golfers, and flamboyant golfers that want to wear bold colors.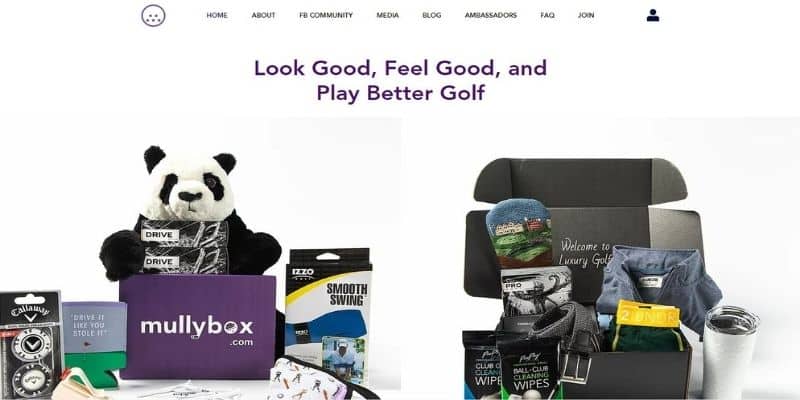 Mullybox offers a small range of subscription options in Better Golf monthly subscription and a Luxury Golf quarterly subscription.
Boxes are compiled base on a monthly theme set by the company and accessories are selected to reflect the theme of the month. Themes include areas such as putting, ball striking, and more.
Generally, you will receive a box full of well-known branded quality golf balls, a pack of eco-friendly tees, 3 brand new golf accessories that are aligned to the monthly theme.
To push its brand awareness, Mullybox includes water bottles, towels, and even hats branded with its logo.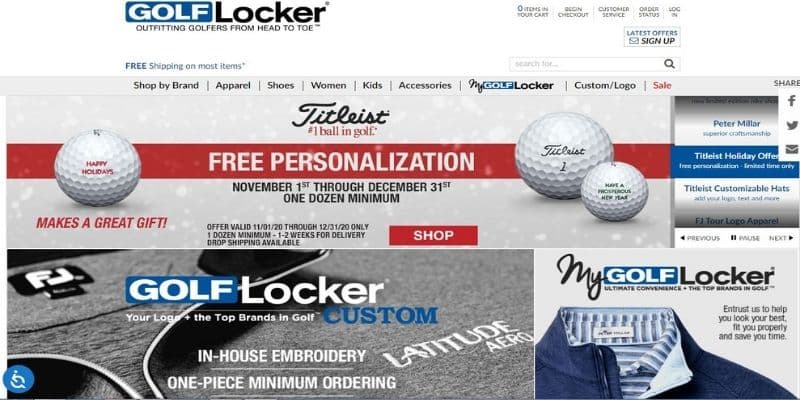 MyGolf Locker is a personalized golf subscription service where you can decide how much you want to spend monthly. Options range from as little as $50 a month to well over $800 monthly.
The contents of the box only cater to men at the moment and reflect your preferences and spending power.
Shopping is done on your behalf by PGA Professionals and apparel industry veterans. You are encouraged to submit suggestions of what you want to see in your box.
The MyGolf Locker team collaborates with all the major golf brands to provide you with the latest upmarket golf apparel.
Final Thoughts
Subscription boxes are a novel way to build your golfing inventory by using someone else to produce innovative and interesting ideas.
No more spending hours in the shops looking for something that you are not sure even exists.
Birdie Box provides a full service for men, women, corporate companies to assist with gift ideas.
Waiting for the box to be delivered could be exciting just to discover what surprises are in store for you this month.
Subscribing to the Birdie Bundle subscription service is highly recommended.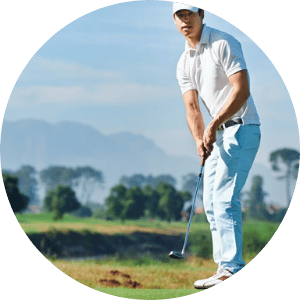 Nick Lomas is the founder of GolfSpan, an avid golfer, not quite a pro but has over 15-years of experience playing and coaching golfers from all over the world. His mission is to bring the golfing community a better experience then it comes to choosing the right golf gear, and finding the right set up for your game.