The Callaway Apex DCB 21 Irons are the latest addition to Callaway Golf's renowned Apex lineup. Released in 2021, these irons aim to strike the perfect balance between forgiveness, distance, and playability.
Designed to cater to mid-to-high handicap golfers, the Apex DCB (deep-cavity-backed) 21 Irons feature enhanced forgiveness and stability, ensuring consistent results even on off-center strikes. With a forged body and a high-strength steel AI face cup, these irons deliver impressive ball speed and increased distance.
But are they worth the hype? And the premium price?
We're here to look closer as we delve into our comprehensive Callaway Apex DCB Irons review. Read to learn:
Pros and cons
Specs
Lofts
Performance analysis
Ratings
Who they're best for?
Who shouldn't buy the Apex DCB irons
Alternatives
Let's dive in!
Callaway Apex DCB Irons Overview
Pros
Forgiveness—welcomed forgiveness for mid-high handicappers and golfers new to the game
Accuracy—consistent accuracy through added stability in the hitting zone
Swing Speed—you'll notice increased swing speed through the lightweight carbon fiber materials and Elevate85 shaft, maximizing clubhead speed to over 70 mph
Feedback—solid feedback or mishits with sound indicators and shaft feel
Landing—softs lands without excess spin or roll-outs thanks to a high launching trajectory
Cons
Offset—may include a little more offset around the leading edge than what most experience golfers may want
Shaping—the Apexs can be shaped, but it's certainly not the forte; for more shaping, look for the Pro or Standard Apex Series
Price—premium club, premium price; be prepared to dole out the cash
Produced stateside by Callaway, the Apex DCB Irons are perfect for golfers looking to maximize their iron play and build confidence.
I appreciate the deep, cavity-backed design and enhanced tungsten weighting, which offer higher launch, increased stability, and excellent forgiveness on off-center hits.
In my research, I found that the forged construction ensures a soft feel with precise control over the shaft and clubhead, making the DCBs a versatile choice for mid-high handicappers searching for improved performance with a bit of leeway.
The Verdict
The Apex DCB's blend forgiveness, an easy launch with high-quality engineering, and an impressive AI-backed performance offer greater distance and club feel than the competition.
Designed to give you a playable, workable set of irons, the DCB Irons are ideal for mid-high handicappers or golfers returning to the game after some time away.
Who's It For?
After putting it to the test, we determined that the Callaway DCB Irons are best for golfers with a handicap of 10 or higher or for golfers new to the game/struggling with consistently hitting their shots. There's plenty of forgiveness through to the 9, while the high launching angle helps maintain excellent ball speed across the face.
Overall, this set of game-improvement clubs can and certainly does match varied experience levels, focusing on beginner golfers looking for repeatable, high performance. For experienced golfers with low handicaps, I'd keep shopping around.
Callaway Apex DCB Specs

Set Range
4, 5, 6, 7, 8, 9, PW
Hand Range
Left Or Right
Handicap Range
Mid-High Handicappers
Material Manufacturing
Forged Steel
Design
Deep Cavity Backed (DCB)
Finish
Chrome
Shaft Types
Steel or Graphite
Shaft Flex
Light, Regular, & Stiff
Grip
Golf Pride Z Grip Soft
Swing Weight
Steel D2; Graphite D0
Callaway Apex DCB Performance Analysis

Club
Loft
Length
Lie
Offset (mm)
4
20°
38.75"
60.5°
5.08
5
23°
38.125"
61.3°
4.57
6
26°
37.5"
62°
4.06
7
30°
37"
62.5°
3.81
8
34°
36.5"
63°
3.56
9
38°
36"
63.5°
3.3
PW
43°
35.75"
64°
3.05
Callaway Apex DCB Golfspan Scores

Total Score
9.3
Star Rating
9.5
Distance
9.8
Forgiveness
9.9
Feel
9.8
Workability
9.4
Grip
8.9
Aesthetics
9.1
Price
8.0
Callaway Apex DCB Irons Review: Features & How They Up Your Game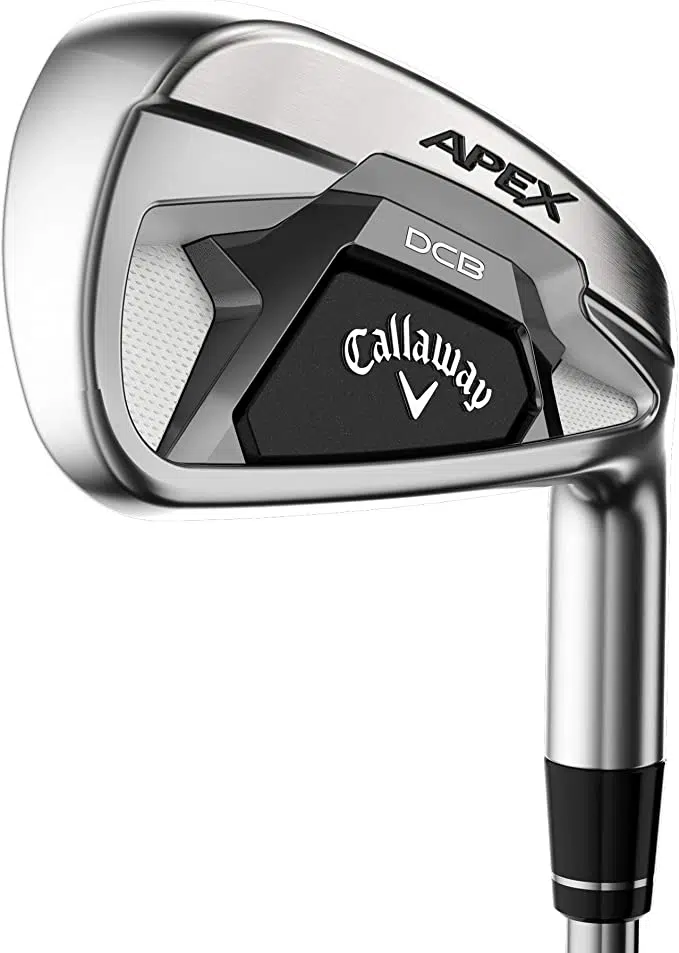 AI Flash Face Cup For Reaching New, Longer Distances
Alongside the Apex 21 and the Apex Pro 21, the DCB 21 features state-of-the-art Flash Face technology powered by artificial intelligence.
Callaway has optimized their club's center of gravity through the A.I. Flash Face Cup with unique AI face architecture noticeable and specialized to each club.
When you pair the AI Face with the stable, cavity-backed weight distribution, you're getting maximum ball speed for greater distances, even on off-center strikes
For stopping power, I felt as though the Apex DCB had just the right amount of juice to hold my lie's where I wanted them, with even lower spin rates than the Apex 21s.
Compensating for the relative lack of spin is the DCB 21's high launching angle; you can expect soft lands, and for new golfers, this is perfect for playing from tougher lies.
Tungsten Energy Core For A Forgiving, High Launch
This is the first Apex Iron to feature a Tungsten Energy Core, where the long and mid-irons feature up to 50 grams of tungsten per club.
Tungsten promotes consistent, precise launch throughout the club set, even on my most off-center shots.
Tungsten has one of the highest densities among naturally occurring elements. This high density makes your clubhead more compact and can increase power transfer upon impact.
More power also comes an increased sense of forgiveness through your swing mechanics, making it easier to achieve your desired launch regardless of whether the club head is perfectly squared or if you're a golfer still developing your swing.
While there are clubs on the market that are more forgiving than the Apex DCB 21s, what Callaway has here is a beautiful blend between a responsive feel and a forgiving sweet spot backed by its powerful energy core.
True Temper Elevate85 Shaft For Optimal Swing Speed
The Elevate85 Shaft is an excellent stock option that makes your sweet-spot strikes feel pure and powerful thanks to its lightweight, 85-gram design.
With the Elevate85 Shaft, you get a shaft that maximizes your clubhead speed at over 70 mph.
Combining the heightened swing speed with the strong lofts produced by the tungsten core and A.I. Face distance production gives you the perfect recipe for long iron shots.
For more shaft info and ways to customize your shaft type (including graphite options), visit the Callaway website.
Premium Forged Steel: Sound & Feel  
Callaway clubs are renowned for their iconic feel and premium steel aesthetics; the Apex DCB 21s are no different, where the body is made from 1025 heavy-duty carbon steel.
Meanwhile, the proprietary, patented urethane microspheres help absorb mis-hit vibrations without sacrificing feel or sound.
The feedback on the Apex DCB 21s is first-class; considering they're largely a game-improvement set, the sound indicators and shaft feel alone rival the club feel and performance of pro clubs.
Sound
As you move into the mishit zone—while there is a larger sweet spot and added stability in the hitting zone—you'll notice an audible cue that you're not where you should be (i.e., a louder strike).
This is a noticeable difference, but it's definitely not obnoxious. The feel is excellent here for newer golfers who aren't a fan of the discomfort or pain that comes from consistent mishits.
Feel & Turf Interaction
The deeper center of gravity, matched with the deep cavity-backed design, makes the Apex DCB 21's feel a little more bottom-heavy.
The distinct, premium steel construction gives you a better feel through the turf. The wider steel sole is designed to easily improve turf interaction and power through the rough. This wider design also prevents your club from digging into the turf at impact.
This crisp, forged feel is a lot cleaner than other clubs we've used; the TaylorMade SIM2 Max is more like a second cousin to the 21's rather than a contemporary, especially when considering both as clubs for amateur golfers.
Callaway Apex DCB Irons Alternatives
Pros
Higher tungsten count for producing higher lofts with a steep launch
More workable and allows for more shot shaping
Offers a more consistent feel and playability
Cons
Less forgiving with a smaller sweet spot; rewards precise strikes
Unadjustable CG; center of gravity is fixed and unable to adapt to different golfer's needs
For the 21s, the star of the show is just how much you can control and get creative with your shots. This includes greater shot shaping and a more consistent feel and performance. The catch is less forgiveness, mainly for experienced golfers or those who regularly train.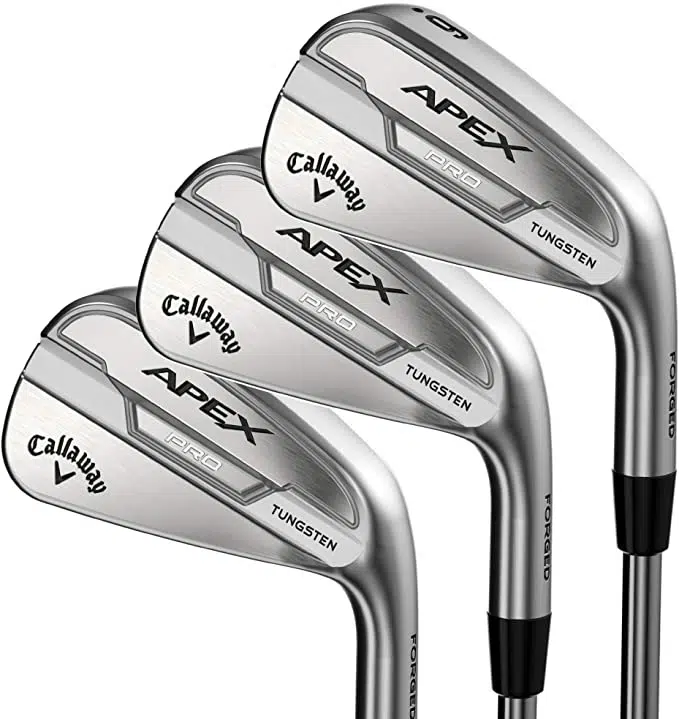 Pros
Greater clubhead speed of over 90 mph
Greater carry, with a noticeable difference of over 10 yards
Least expensive set among Callaway Irons
Cons
Difference of nearly 500 RPM in spin
A larger angle of attack can result in drag
Compared to our DCB review, the Apex Pro 21s are a close second for golfers looking for the control of the Apex 21s, but greater power than the DCBs.
The Callaway Apex DCB loft and carry is shorter than the Pro 21s by over 10 yards, with clubhead speed at a difference of almost 20 mph. This can make all the difference between birdie and par in a game of inches.
This club is undoubtedly for experienced hands and golfer's with a mid-verging on low handicap.
For more on the best Callaway Irons, read the full article for our definitive list of the best of the best options to find the perfect set for your next tee time.
Read our full dedicated review on Callaway Apex 21 Irons.
Things To Consider Before Buying Callaway Apex DCB Irons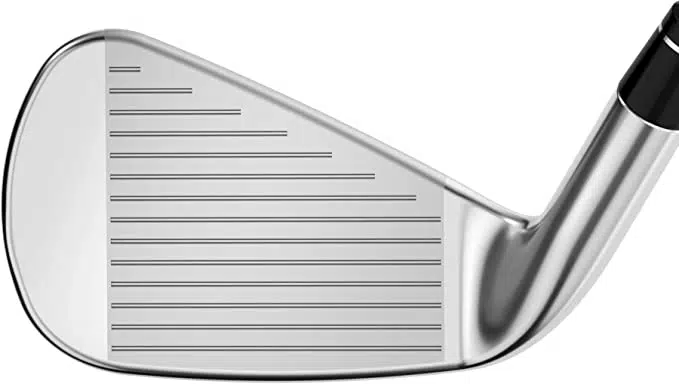 Offset
In irons, the offset is the leading edge of the clubface set back from the front edge of the hosel. This design helps to square the clubface at impact, promoting a straighter ball flight and reducing the tendency for the ball to shank or slice.
I found a little too much offset here at the leading edge as an experienced golfer, which can, in turn, limit your feel of the club (specifically at the transition) while also limiting your launch angle's control.
Shaping
While the Apex DCBs can be shaped, it's certainly not their forte. Because of the ample offset and meatier head, the irons here are more or less intended to give you straight ball flight. This meatier head does, however, make it easy to power through most lies.
You can certainly shape your shots; you just won't be doing it like the pros; I tended to play with a slight draw compared to other irons I've tested and researched.
Price
The value the Callaway set provides is unmatched, delivering and then some for beginner golfers or golfers looking to reduce their scores. These are premium clubs with a premium price; if you won't miss the cash, I can't recommend these clubs enough.
FAQ
What Is The Difference Between Callaway Apex And Apex DCB?
The difference between Callaway Apex and Apex DCB is that the DCB is more forgiving, whereas the Apex allows for more shot shaping and a greater feel of the club head. For beginner golfers, the deep cavity-backed design paired with the ample forgiveness makes the DCB an excellent choice of irons; for experienced, low handicappers, the Apex is more up your alley.
What Does DCB Mean For Callaway Irons?
DCB for Callaway irons means deep cavity-backed, where the cavity pushes more weight to the perimeter and down to the lower club head. This design in Callaway irons enhances stability and makes the sweet spot more prominent for shots that can still generate distance despite being struck off-center.
Final Thoughts
We set out to determine just how good the DCB Irons are with this Callaway Apex DCB irons review aimed at all performance areas. Are the Callaway Apex DCB Irons worth the hype? Scoring a 9.3 after extensive research and play-testing by our team of experts, we're happy to say they're worth the hype and then some.
With ample forgiveness, a strong cavity-backed design with a tungsten core, as well as increased swing speed and feedback, this is an excellent set for mid-high handicappers who're trying to better their scores or for golfers who are feeling out of practice and not as strong as they used to.
For more on Callaway, and DCB Irons, check the price on Amazon.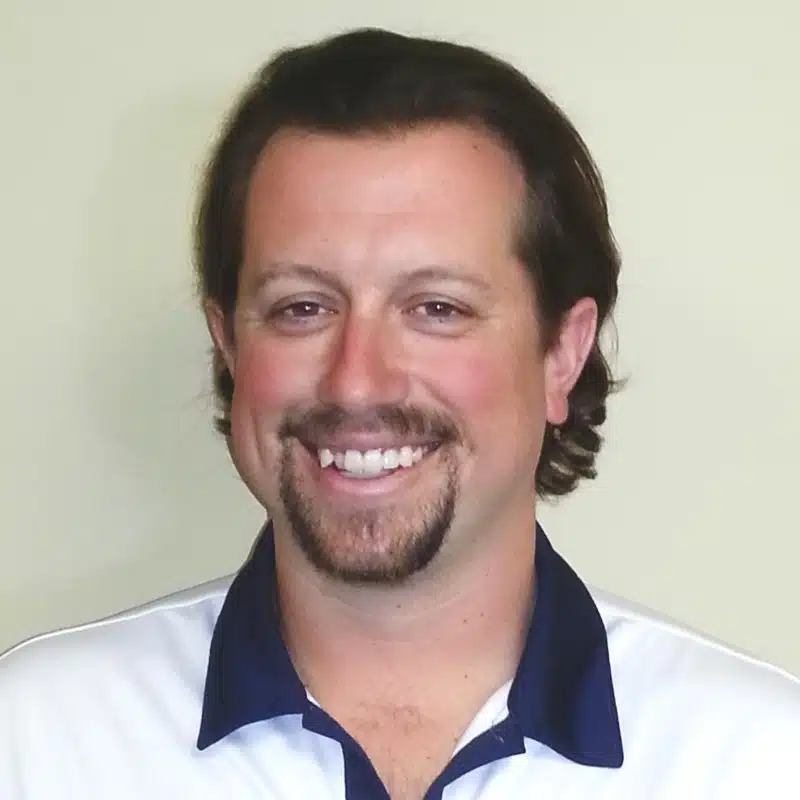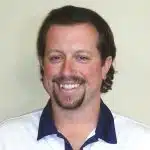 Clint became the Head Teaching Professional at one of Toronto's busiest golf academies and was featured on Canada's National Golf TV program, "Score Golf Canada," twice. He now tests and reviews golf equipment and gets to enjoy the game he loves whenever he wants while helping people lower their scores.