Step onto any golf course, and you'll witness a spectrum of fashion choices that will either impress or distress you. Sometimes, in their attempts to stand out or express themselves, golfers fall victim to the worst golf outfits in the sport's history.
We're here to chronicle those unfortunate yet wildly entertaining fashion faux pas.
Having worn some shockers on the course myself, I have to say I sympathize with everyone on this list. You'll even find links to some of the worst golf clothes if you want to be infamous on the links.
Check out the full review if you prefer some of the best golf shirts.
The 10 Worst Golf Outfits in History
From bad golf outfits to ridiculous golf shirts, this rundown will give you a hearty laugh and, perhaps, some inspiration on what not to wear on your next round. Who are the worst-dressed golfers on earth? Let's find out.
#1. Ian Poulter's Union Jack Pants
View this post on Instagram
The English golfer donned these bold Union Jack pants during the 2004 British Open. It was an amusing show of patriotism, but fashion-wise, it was a tragic display of bad golf attire.
Shop a Similar Look:
#2. John Daly's Loudmouth Pants
View this post on Instagram

Known for his eccentric style, Daly's wild and colorful pants, featuring everything from beer mugs to paisley patterns, are a staple on this list. These ridiculous golf outfits scream, 'look at me,' but for all the wrong reasons.
Shop a Similar Look:
#3. Rickie Fowler's Monochrome Madness
View this post on Instagram
Fowler has made a name for himself by sporting head-to-toe monochrome outfits. His bold use of color is refreshing but can become overbearing, especially when he opts for neon shades.
Shop a Similar Look:
#4. Ryan Moore's Tie and Cardigan Combo
View this post on Instagram
Moore's attempt to bring a touch of formality to the golf course with a tie and cardigan was, regrettably, a total swing and a miss.
#5. Phil Mickelson's Work Dress Shirt
View this post on Instagram
Mickelson's decision to wear a business-style dress shirt during the 2018 Players Championship was strange and uncomfortable to watch.
#6. Jesper Parnevik's Upturned Bill Cap
View this post on Instagram
The Swedish golfer's style signature became an object of ridicule. Add to it his penchant for bright, candy-striped pants, and you have a recipe for a bad golf outfit.
Shop a Similar Look:
#7. Shingo Katayama's Cowboy Hat
View this post on Instagram
The Japanese golfer's unique choice of headwear has been a source of amusement. Paired with vibrant shirts and patterned pants, his looks frequently edge towards the silly golf outfits category.
Shop a Similar Look:
#8. Payne Stewart's Classic Knickers
View this post on Instagram
The late Payne Stewart was known for his old-school attire, featuring knickers and high socks. Although this retro look was his trademark, it sometimes came across as outdated.
Shop a Similar Look:
#9. Ben Crane's Helmet and Jumpsuit
View this post on Instagram
Crane's decision to sport a helmet and a jumpsuit for a golf music video made for a ridiculous golf outfit that's hard to forget.
#10. Doug Sanders' Rainbow Ensemble
View this post on Instagram
Known for his funny golf attire, Sanders often looked like a walking rainbow on the course. His flamboyant fun golf pants and matching shirts were iconic, but they're a classic example of how not to dress for the golf course.
Classic Fashion Mishaps That Left a Mark: A Brief History
Golfers often wore suits, ties, and long skirts when golf emerged. These outfits were impractical and often silly to see in a sports setting. Bad golf clothes have deep roots.
Golf has seen its fair share of outdated fashion trends, from bell bottoms in the 70s to oversized, baggy clothing in the 90s. These trends missed the mark by focusing on style over comfort and practicality.
Greg Norman's Straw Hat
View this post on Instagram
The Australian golfer often paired his crazy golf outfits with a wide-brimmed straw hat. While it may have protected him from the sun, it was more suited for a beach holiday than a golf course, making it a memorable fashion disaster.
Shop a Similar Look:
Sergio Garcia's Canary Yellow Outfit
View this post on Instagram
During the 2006 British Open, Garcia showed up in a head-to-toe canary yellow outfit. Despite his excellent performance in the tournament, he was, unfortunately, more remembered for this blinding fashion choice.
Shop a Similar Look:
Bill Murray's PBR Golf Pants
View this post on Instagram
Bill Murray is as well-known for his audacious golfing attire as he is for his iconic roles in Hollywood. But, his fashion choice during the 2014 Pebble Beach Pro-Am was one that left onlookers and the internet aghast. He sported a pair of loud, printed golf pants that looked like they were covered in a Pabst Blue Ribbon beer can design. The pinnacle of stupid golf outfits.
Shop a Similar Look:
Unforgettable Fashion Choices That Became Memorable for the Wrong Reasons
Billy Horschel's Octopus Pants
View this post on Instagram
Horschel wore these notorious pants during the 2013 U.S. Open. The bright white pants featured a navy blue octopus print that made a splash but not in the way Horschel probably intended.
Shop a Similar Look:
Rory Sabbatini's Bucket Hat
View this post on Instagram
The South African golfer was often seen wearing a camouflage bucket hat. The hat not only clashed with most of his outfits, but it also felt out of place on the golf course.
Nick Faldo's Technicolor Shirts
View this post on Instagram
Nick Faldo's technicolor striped golf shirts from the late 80s and early 90s are still a subject of fashion debate. These dizzying array of colors were attention-grabbing, but they were also a visual challenge for many.
Shop a Similar Look:
Dress Codes: Navigating Golf Fashion Rules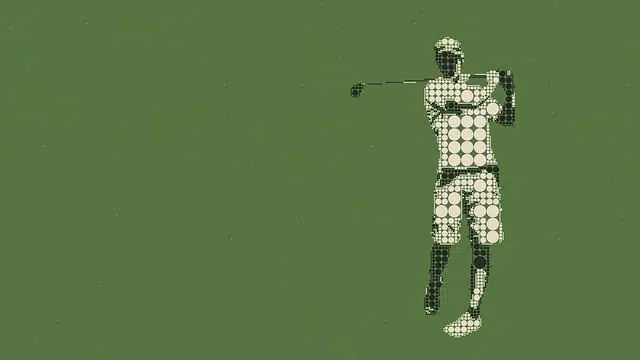 Understanding Golf Club Dress Codes
At many golf clubs, strict dress codes are in place to maintain a certain standard and decorum. So, what should you wear to golf?
Typically, players are expected to wear collared shirts, tailored trousers or shorts, and golf shoes. It's also common for jeans, tracksuits, and T-shirts to be frowned upon.
However, each club can have its unique regulations, so it's important to inquire about the dress code before playing.
Etiquette and Norms for Professional Golf Tournaments
Professional golf tournaments often have stricter dress codes than, say, Topgolf. For men, this usually involves wearing trousers and a collared shirt.
Women typically wear skirts, skorts, or long pants with a suitable top.
Certain brands and clothing items can also be prohibited due to sponsorships and agreements, such as avoiding logos that conflict with the tournament's sponsors. It's crucial to familiarize oneself with these rules to maintain a professional image.
Dressing Appropriately for Different Types of Golf Courses
Different golf courses and climates can also influence your golfing attire. For instance, desert or tropical courses might permit shorts, while colder climate courses might require layers.
Similarly, public courses might have more relaxed dress codes than private clubs or prestigious courses. Understanding these differences can help you dress comfortably and appropriately for the course you'll be playing.
FAQs
What Should Women Wear For Golf?
Women's golf fashion is versatile, offering a range of attire for different settings and weather. The basic outfit includes a polo shirt or a blouse (collared is more common but not always required), a skirt or skort, long pants, or capris. Shorts are also an option, but their length should be moderate. Women can wear sweaters, vests, or light jackets on cooler days. Golf-specific shoes are necessary for their grip and stability, and a golf glove can aid with grip on the club.
Are Jeans Appropriate For Golf?
While not explicitly prohibited on all golf courses, jeans are often frowned upon. Many private clubs and even some public courses have a dress code that excludes jeans. They're not considered traditional golf attire and can be restrictive in movement. It's always recommended to check the dress code of the specific golf course you're visiting.
What Is The Best Material For A Golf Shirt?
The best golf shirts are typically made from materials that allow for breathability and movement. The most common materials are polyester and cotton or a blend of both. Polyester is popular because it's lightweight, durable, and wrinkle-resistant. It also wicks away moisture, keeping you comfortable during hot and sweaty rounds. Cotton, on the other hand, is soft, breathable, and comfortable but can retain moisture. Some golf shirts also incorporate elastane (spandex) for added flexibility and comfort.
Final Thoughts
Golf fashion has come a long way from its conservative beginnings. It's now a unique blend of tradition and innovation, allowing players to express their personality while respecting the game's decorum. Though golf fashion can sometimes throw up surprising and questionable choices, it's an integral part of the sport that adds color and character.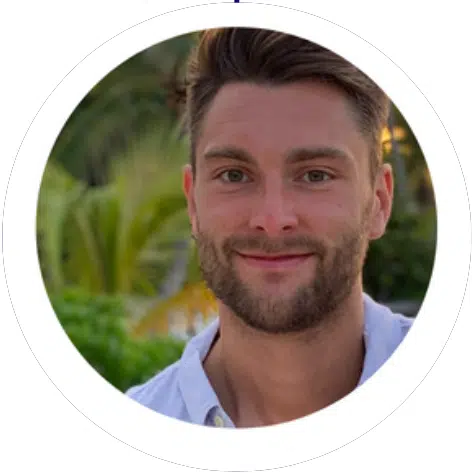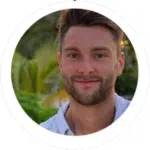 Sam has been playing golf for over 20 years and founded Impact Golfer. As a teenager, he discovered his love for the game using his grandad's clubs, including a wooden driver! As a golf obsessive, Sam plays whenever possible: regularly competing in matchplay with his friends and in tournaments at his local club. Fortunate to have a close friend who is a club pro– he has tested almost every type of equipment on the market (no freebies yet).