I first encountered the Lazrus golf brand while searching for hidden gems on Amazon one day. The rock-bottom prices and the brand's story intrigued me, so I gave their clubs a shot.
In this post, I share the feedback of my Lazrus golf club experience to introduce you to the outfit from Boise, Idaho.
After reading this post, you will know if the budget clubs from Potato Country perform and how long they last. I will also reveal which golfers best suit these lenient, entry-level golf clubs. Finally, I determine whether the brand's claim of premium products is fact or fiction.
Top 4 Lazrus Golf Club Picks
Lazrus Golf Review
Who Makes Lazrus Golf Clubs?
Lazrus is owned and operated out of Boise, Idaho, but they are tight-lipped on where their golf clubs are manufactured. The family-run entity suggests that their clubs are manufactured alongside some of the biggest names in golf.
Considering their dominance over the market, it is possible that the clubs are produced by a giant Taiwanese manufacturer.
What Makes Lazrus Golf Clubs Unique?
Lazrus golf clubs are unique because they are crafted in the same factories as the world's premium brands but sold for considerably less. They are budget, forgiving, and consistent golf clubs that work for the average player seeking to save costs on a new golf set.
Why You Should Trust Us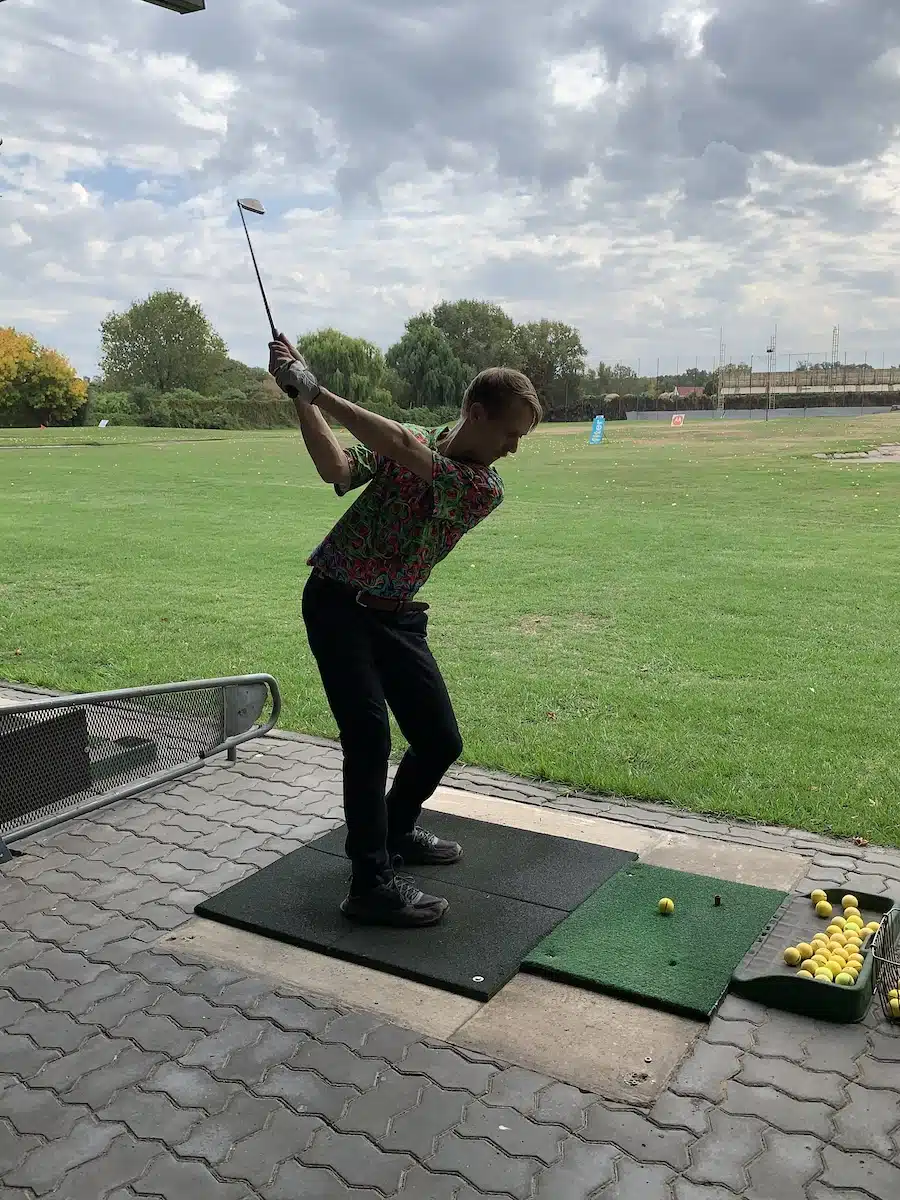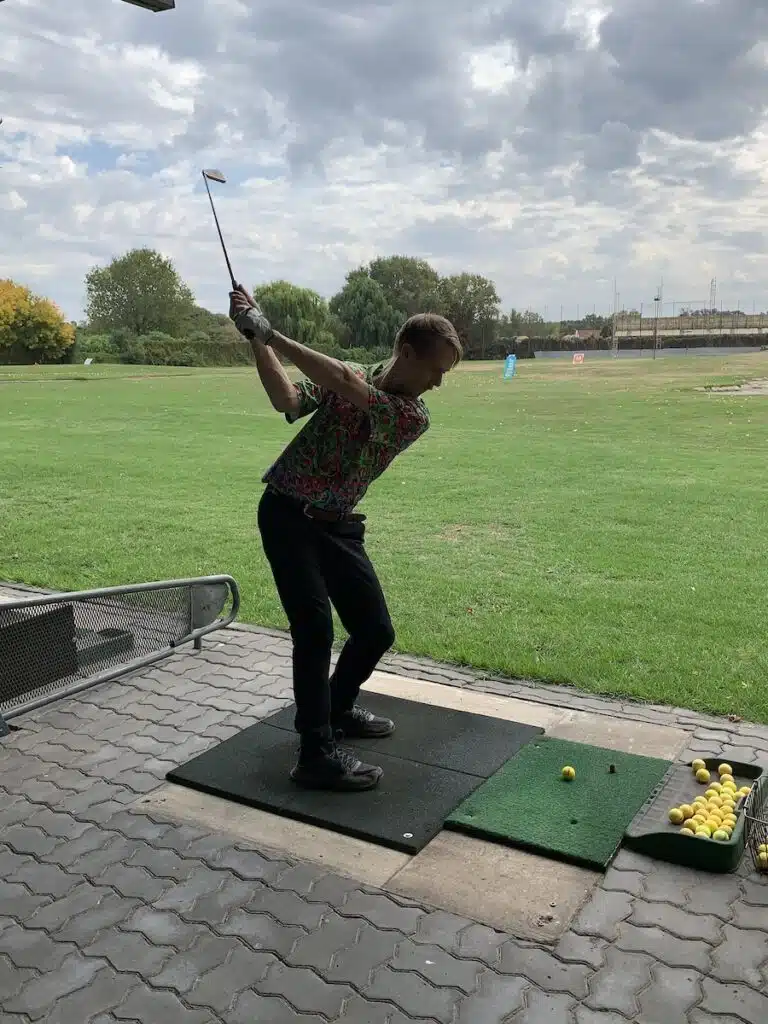 Our team spends thousands of hours trying out and researching golf equipment to help you take your game to the next level. Here's our product review process.
We can bring these reviews to you through the small commissions we earn if you buy through the links below.
How We Reviewed These Products
Golfspan only shares equipment and brands we trust.
I'm an experienced golfer of 28 years and thoroughly researched and evaluated the products shared below. Then, an editor reviewed and fact-checked the list. Finally, we conduct regular content audits to update and revise our reviews to ensure you receive the latest information.
To select these drivers, we considered these criteria:
Cost
Launch
Speed
Spin
Feel
Distance
Accuracy
Lazrus Golf Club Reviews
The Lazrus golf club reviews below introduce you to the irons, hybrids, wedges, and putters in the brand's lineup. I find all Lazrus golf clubs are super affordable relative to their competitors. They also deliver ample forgiveness, resulting in satisfactory results on off-center strikes.
Pros
Entry-level price tag
High launch
Clean turf interaction
Built for beginners and weekend warriors
Ample MOI
Cons
Only one shaft option
No sand wedge is included in the set
During my Lazrus irons review, I noticed that the clubs featured basic technology but still produced consistent results. Even more surprising was the rock bottom price tag, almost 5 times less than a set of forgiving Callaway Paradym X irons.
My Lazrus irons review proved that there is nothing fancy about the golf clubs, but they get the job done. I found them relatively easy to launch, owing to a low center of gravity (CG), and their wider soles delivered smooth turf interaction from any lie.
I thought the moment of inertia (MOI) was satisfactory, helping me resist twisting on the downswing. The perimeter-weighted irons carried a wider sweet spot, which assisted me in preserving ball speed on heel and toe hits. This prompted a consistent launch and flight.
My spin rate soared with the long and mid irons, which cost me some distance on approach. However, it enhanced my shot-stopping power for improved results on tricky approach shots.
Read More: Best Cloned Golf Clubs
Pros
Impressive feel for an affordable wedge
Consistent spin
Smooth turf interaction
Glare-resistant black finish
Cons
The black coat wears easily
Relatively large profile
I enjoyed the spin, feel, and clean turf interaction of the Lazrus Premium Forged wedge, which surprised me, given its price. It fetches 3 times less than a premium Vokey SM9 wedge, which works for beginners and bargain hunters. However, it lacks the sole grind offering and compact finish of a Vokey wedge.
The forged material generated a soft feel at contact and amplified the acoustics for improved feedback across the clubface. I also appreciated the rich black finish that reduced glare to improve my concentration and comfort around the green.
Most importantly, these wedges produced satisfactory spin across the surface, owing to its Micro Milled Face. The milled grooves gripped into my golf ball cover and enhanced friction to impart superior backspin revolutions on my golf ball.
Pros
Super cheap
Generates an elevated launch
Smooth turf interaction
Glare-resistant finish
Suits high handicappers
Cons
Head covers are not included
Not suited to high swing speeds
I found the affordable hybrids easy to swing and high launching, and the offset assisted me with squaring the face at contact. Performance aside, I thought the black coat produced a clean finish, and it reduced glare for greater comfort at the address.
I noticed that these hybrids carry a swing weight of D0, which is lighter than I am accustomed to. This helped me unload from the top and accelerate into impact, boosting my clubhead speed. I feel slow and moderate swing speed high handicappers will appreciate the added clubhead speed.
The sole of the hybrid produced minimal turf interaction in the rough. It encouraged me to make clean contact with the golf ball, preventing ball speed drop-off for a desirable launch. During my Lazrus golf hybrid review, I found that the stronger lofts provided the most value.
High handicappers will appreciate the option of an entire hybrid set, ending with a pitching wedge. However, I prefer the refined shape and lower launch of the irons. I found the mid and lower Lazrus hybrid irons too light and chunky to play.
Pros
Entry level price
Micro-milled putter face
Generates smooth roll
Stable putter face
Preserves ball speed and topspin
Cons
Underwhelming alignment aid
It feels lighter than the average mallet putter, hampering stability for some golfers.
The Premium Black putter completes the list of offerings from Lazrus Golf. I was impressed with the feel, friction, and smooth roll I conjured up on the greens. I further appreciated the glare-resistant finish, which allowed me to read lines and focus on my putts without distractions.
The micro-milled surface was the stand-out feature of the mallet putter. It encouraged optimal friction across the putter face to produce a clean roll with limited skid, enhancing my putting distance control.
I appreciated the stability of the putter face at contact, owing to the precise weight distribution in the clubhead. The engineers raised the MOI of the putter to enhance sturdiness and prevent ball speed and topspin drop-off.
My biggest gripe with this putter is the underwhelming alignment aid. It is thin, and I did not feel like the blue stood out effectively on the black finish.
Alternative Brands To Lazrus Golf Clubs
I find Mazel golf clubs similar to Lazrus, given their performance, price, and suitability for slow and moderate swing speeds. The most significant advantage Mazel holds over their competitors is the abundance of game improvement technology in their clubs.
I found more versatility, forgiveness, and consistency when I compared the Mazel irons to the Lazrus range. The Mazel irons featured optimal weighting to lower the CG for a high launch, while CNC milled grooves improved my spin control on mid and short-attacking shots.
The Mazel Forged wedge further highlights the presence of innovative technology. Hi-toe weighting positions the CG accordingly as the lofts rise to improve flight and control. Next, their CNC-milled grooves gripped into my golf ball and imparted a superior spin rate to the Lazrus Forged wedge.
FAQ
Are Lazrus Clubs Good For Seniors?
Yes, Lazrus clubs are good for seniors seeking affordable, high-launching, and forgiving sets. I also find the swing weights are lower than usual, which helps slower swingers release from the top of the swing and accelerate into impact.
Do Any Pros Use Lazrus Clubs?
No, there are no pros using Lazrus golf clubs. Their marketing expenses are minimal compared to brands like TaylorMade and Titleist because they do not need to pay stars to use their equipment. They then pass those savings on to you, helping you save a fortune on golf clubs.
Are Lazarus Irons Forgiving?
Yes, my Lazrus irons review highlighted the high launching, slice combatting, and elevated MOI profile of the clubs. These features combined to help me make clean contact, launch the ball, and fly it straighter for improved accuracy on approach.
Are Lazarus Golf Clubs Good?
Yes, I find Lazrus golf clubs are good for the price. They are entry-level golf clubs that offer forgiveness and consistency to weekend warriors. If you play golf occasionally and are not phased by brands, these golf clubs get the job done.
Conclusion
I am glad I took the chance on Lazrus golf clubs, and it reaffirms that I should never judge a club by its price tag. Despite being dirt cheap, these irons felt fine and were light and easy to swing.
The hybrids and irons were not the longest clubs I have swung. However, they delivered an effortless launch, elevated flight, and a soft landing.
The short clubs were more impressive in my books. The wedges generated ample spin to enhance my greenside control, and the milled putter produced a clean roll on every stroke.
The simplicity of Lazrus golf clubs is not for everyone. However, if brands and image are not important and you desire a budget set of golf clubs, I would recommend Lazrus as a prime candidate.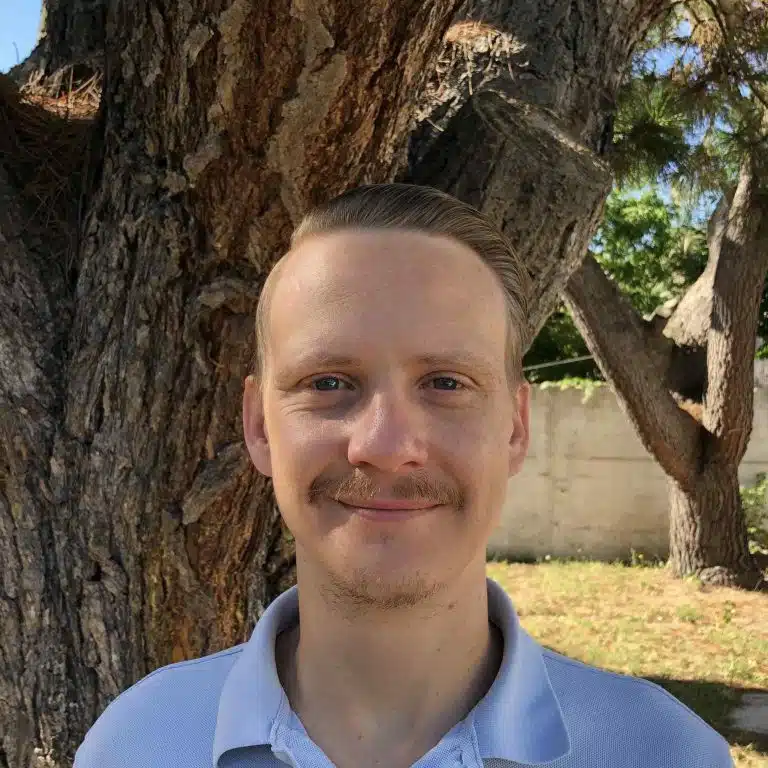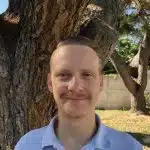 Matt is a seasoned golf equipment writer and sports fanatic. He holds a Postgraduate in Sports Marketing and has played golf for over 28 years.