Labor Day is just around the corner, and you know what that means – awesome deals on all things golf! As someone always looking for great bargains to upgrade my gear, I can't wait to share some fantastic opportunities with you.
Whether you're a seasoned pro or just starting your golfing journey, this Labor Day weekend is the perfect time to take advantage of some sweet deals and elevate your game. So, grab your clubs, and let's dive into the world of golf discounts.
Best Labor Day Deals for Golfers: Overview
Top 3 Picks: Best Labor Day Deals
Why You Should Trust Us
Our team spends thousands of hours trying out and researching golf equipment to help you take your game to the next level. Here's our product review process.
We can bring these reviews to you through the small commissions we earn if you buy through the links below. 
Labor Day Golf Deals: Browse The Best Sales At Your Favorite Sites
Amazon – Best Selection for Labor Day Deals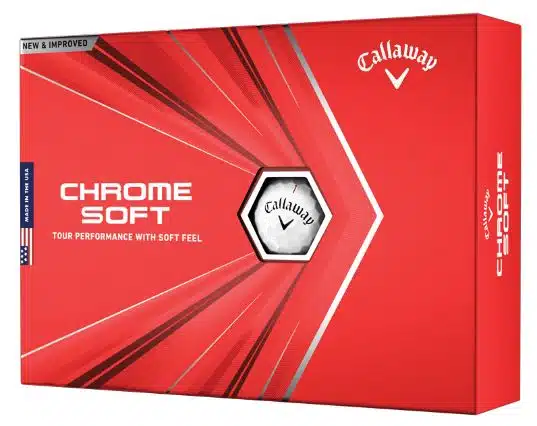 Let's start with a true one-stop shop for all golf enthusiasts – Amazon! They have everything from the latest golf clubs to the comfiest golf apparel. Check what they have in the golf discount section.
Last year, I scored a mind-blowing deal on a sleek new driver I had my eye on for ages. The best part? I didn't even have to leave the comfort of my couch. Amazon's got your back with lightning-fast deliveries and easy returns, just in case you change your mind.
Do you have enough golf balls? Now is a great time to stock up for the year on the one piece of golf equipment that you will always need. The Chrome Soft balls are currently on sale.
More generally, check out the Sony TV and PS5 bundles. It's worth considering just for the TV upgrade, and the PS5 makes it especially appealing to those who like to hit the digital links.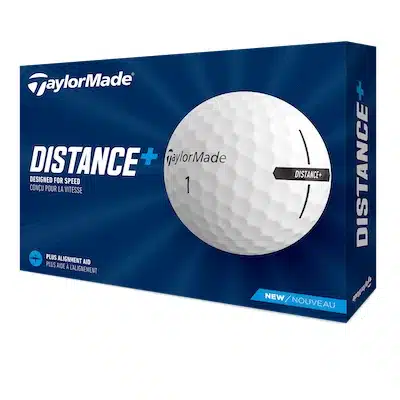 You probably appreciate expert advice when making important golf gear decisions if you're anything like me. That's where PGATourSuperstore.com shines! They've got a jaw-dropping selection of clubs and equipment from the top brands in the game.
I see you can get deals up to 60% on top brands like TaylorMade, Callaway, Titleist, and more. The TaylorMade Distance+ balls are an easy pickup!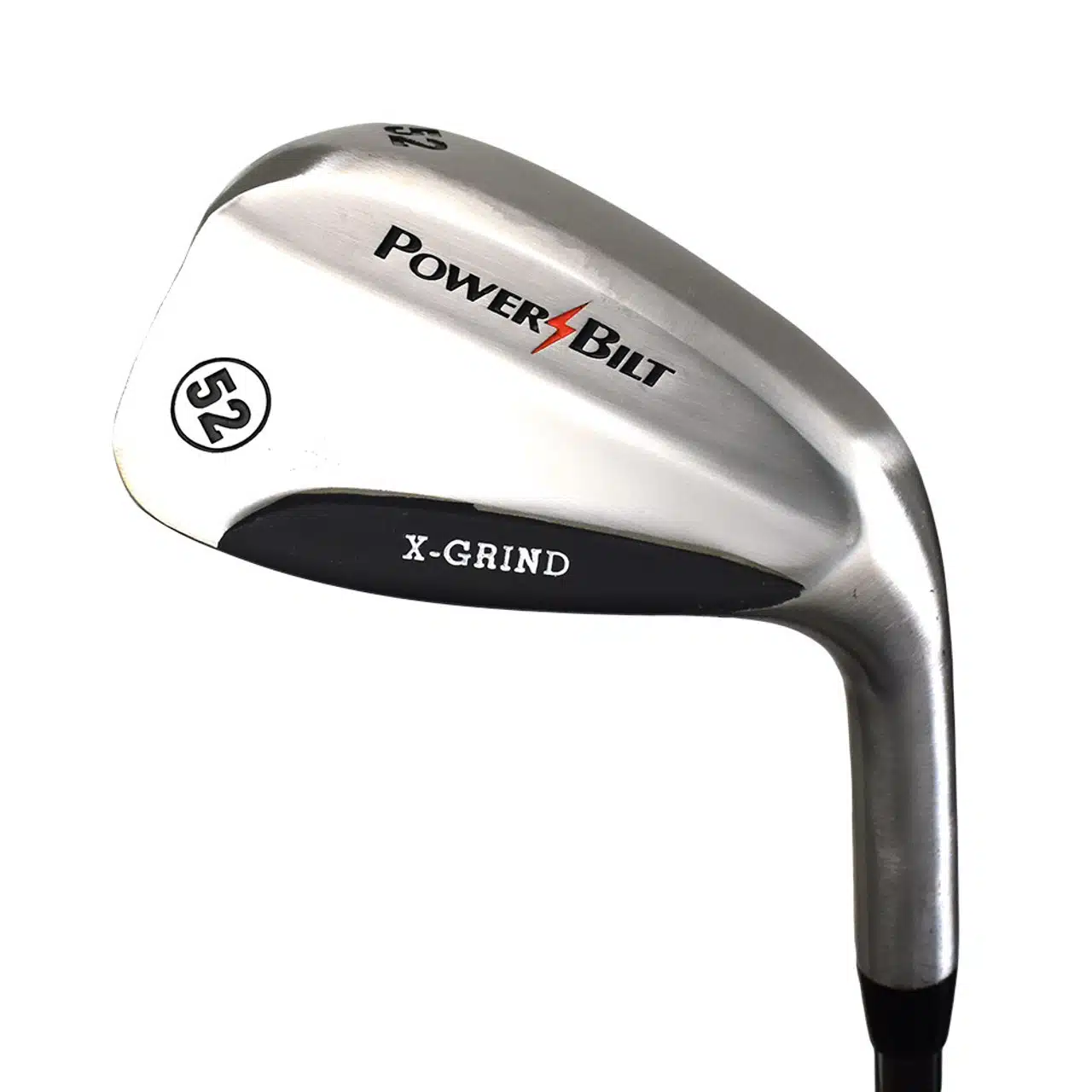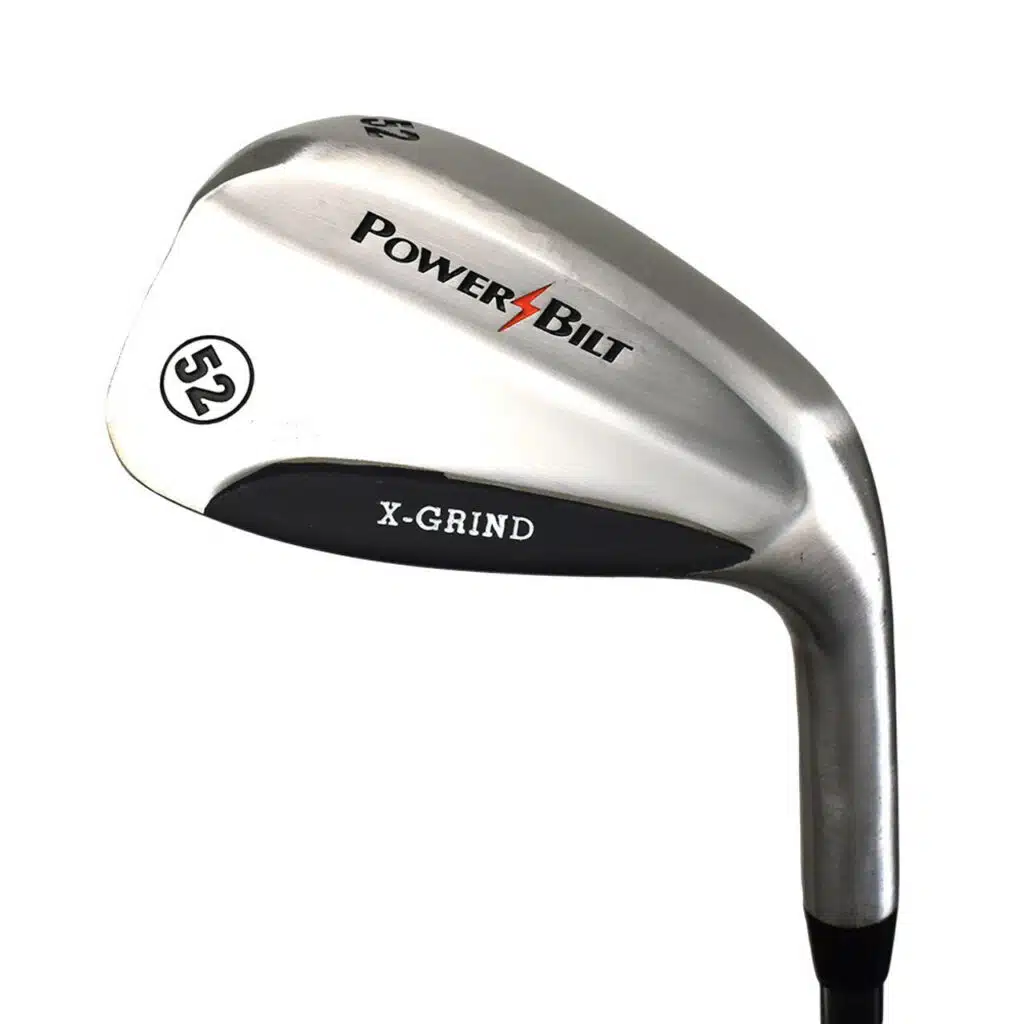 Now, here's a personal favorite of mine – Rock Bottom Golf. This place is a treasure trove for bargain hunters like us. You can get wedges for $25!
Their clearance section is a goldmine for discounted golf goodies that won't break the bank. Plus, the 90-day risk-free guarantee lets you try them out with plenty of time to see if they fit your game.
If you want to save big without compromising on quality, you know where to go!
Nike – Best Premium Activewear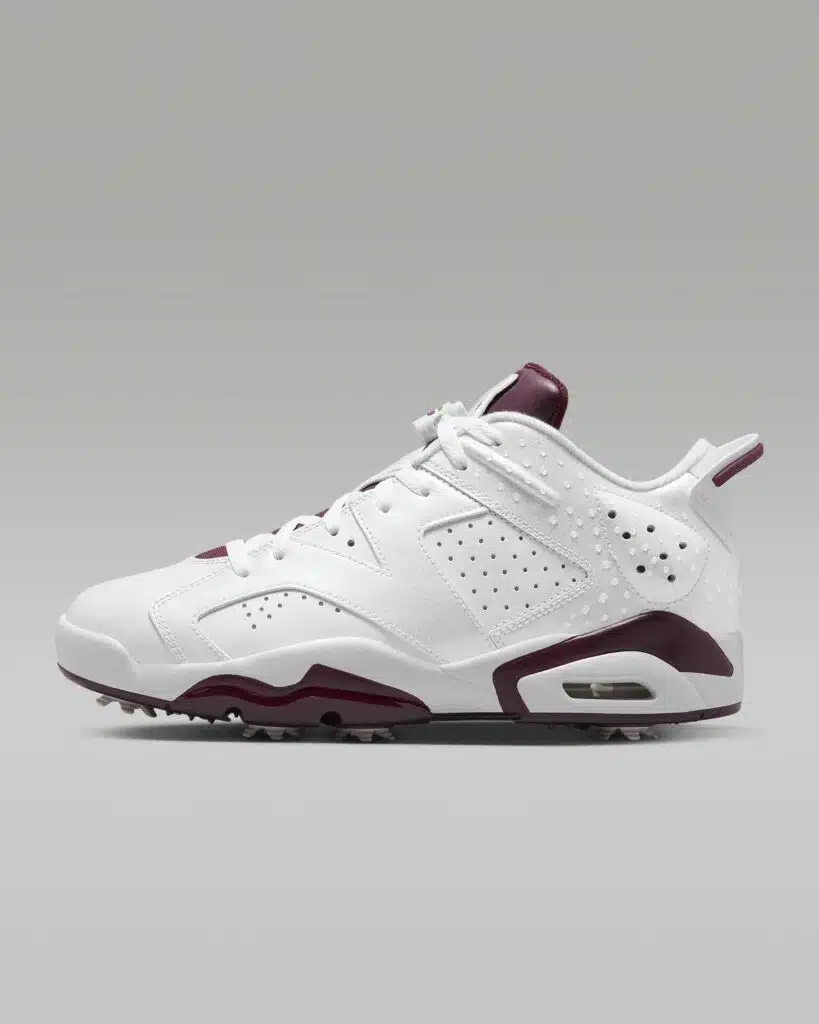 Nike.com is pulling out all the stops for golf enthusiasts this Labor Day with up to 50% off. If you've been hunting for golf-specific deals, look no further.
One of the standout items catching the eyes of many is the Jordan Retro 6 G NRG. A marriage of style and function, this shoe not only resonates with the Jordan legacy but also promises a top-notch performance on the green. It's a rare find and is now within reach for many with the sale. It's already selling out in some of the more popular sizes, but you can narrow the full Labor Day sale by size. That shows you exactly what they have for your fit.
But that's not all. Nike's commitment to ensuring golfers perform well and look good is evident in their discounted premium activewear range. Perfectly tailored for those long days on the course, this collection offers both comfort and a dash of style. From moisture-wicking polos to flexible trousers, it's a line that every golfer would want in their wardrobe.
Reebok – Best High-Spend Promo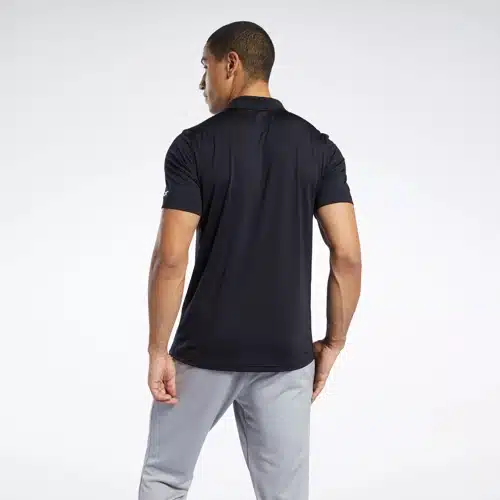 Reebok's Labor Day sale gets more appealing when you spend more. I found the promo code LABORDAY gives 20-50% off select styles, with the higher discount reserved for orders over $250. Shop the styles in this section. When I checked it out, the collection included activewear, duffel bags, and shoes.
Reebok's performance polo shirts are looking good to me. I always need great shirts and these have sweat-wicking materials to keep me dry.
Global Golf – Best Second-Hand Options
Thinking of upgrading your clubs but don't want to shell out a fortune? Global Golf's got your back with its certified pre-owned collection.
This summer, they have up to 70% of clubs, shirts, shoes, balls, and more.
GolfGalaxy – Great Summer Deals
Looking for a store that caters to all your golfing needs? Look no further than GolfGalaxy.com! This haven for golfers offers an impressive range of equipment, apparel, and accessories.
You can get up to 50% off summer deals like sweat-wicking shirts, skorts, bulk golf balls, and the latest tech.
3Balls – Best Deals on Shoes
When finding high-quality used equipment at unbeatable prices, 3Balls is a name you can trust. The 60% off on select shoes is what caught my eye. It's the perfect time to pick up a pair that will last through next season and beyond.
Adidas – Best Deals on Activewear
If style and performance are high on your priority list, you'll love the Labor Day deals at the Adidas Golf Store. Last year, I found a sleek, moisture-wicking polo that kept me cool and had heads turning on the course. Looking good and playing well? Count me in!
TaylorMade is a renowned name in the golfing world, and their Labor Day deals are exciting. From cutting-edge drivers to top-of-the-line golf balls, TaylorMade Golf is your ticket to elevating your game to the next level. I'm still reaping the benefits of my TaylorMade driver purchase from last year!
Masterclass – Best "Think Like a Champion" Courses
If you know Masterclass, you know the celebrity names it boasts as instructors. I spotted one where Wayne Gretzky teaches about successful mindsets for athletes. The Labor Day sale gives the best value for those who sign up for the family plan.
Sunday Golf – Best Lightweight Golf Bags (Free Mystery Nickel Bag)
Sunday golf bags are good for quick rounds on the weekends, but many of my friends are using these lightweight and portable bags for most of their ounds. Sunday Golf makes some of the best minimalist golf bags, which're heavily discounted on Labor Day. Use the code: LABORDAY and you can also get a free pouch to protect your valuables.
Tips for Golfing on Labor Day Weekend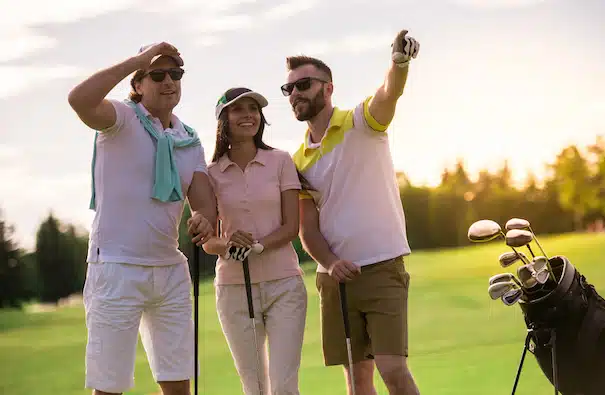 Our awesome deals are locked in; now it's time to hit the course. Labor Day weekend is a prime time for golfing, and we can make it even more enjoyable with a little planning.
Plan Ahead and Book Early
It's like they say, "the early golfer gets the best tee time." Labor Day weekend can get pretty busy on the greens, so book your tee time in advance. I once made the mistake of leaving it till the last minute, and let's just say I ended up playing much later than I preferred.
Dress Comfortably and Stay Protected
Remember, it's still summertime, so dress for the weather. Wear light, breathable clothing, slap on some sunscreen, and don't forget to wear a hat and sunglasses. Trust me; you'll thank me later when you're not sweating bullets under the scorching sun.
Hydration and Snacks are Key
Playing golf can be thirsty work, so keep yourself hydrated by carrying a water bottle. And hey, throwing in some snacks will keep your energy up and your belly happy throughout the round.
Embrace the Festive Atmosphere
Labor Day is all about celebration, and some golf courses may have special events or promotions during the weekend. Embrace the festive atmosphere, enjoy the camaraderie with fellow golfers, and take part in any on-course activities – it's a blast!
FAQ
When is Labor Day in 2023?
Labor Day is a federal holiday in the United States that is celebrated on the first Monday in September. In 2023, Labor Day will be on Monday, September 4. Labor Day is a day to celebrate American workers' contributions and mark the unofficial end of summer.
Does Amazon Have Labor Day Sales?
Yes, Amazon does have Labor Day sales. In previous years, Amazon has offered discounts on various items, including golf equipment, sporting goods, electronics, home goods, clothing, and more. Sales typically start in the days leading up to Labor Day and continue through the holiday weekend.
Final Thoughts
Labor Day weekend is a golfer's paradise, with irresistible deals waiting to be discovered. Whether you're shopping on Amazon, exploring PGA Tour Superstore's premium brands, eyeing the Jordan's on Nike.com, hunting for bargains at Rock Bottom Golf, seeking certified pre-owned gems from Global Golf, or saving big on premium activewear at Adidas, there's something for every golfer's taste and budget.
Plus, with our handy tips for golfing on Labor Day weekend, you'll be ready to make the most of your time on the course and create unforgettable memories. So, happy shopping, happy golfing, and let's tee it up with style!