After reading countless Golftec reviews, we decided to see what all the hype was about and give it a go.
In this post, I reveal our team's findings to help amateurs determine if Golftec is worth it? In addition, I run through the offers and the structure of their setup to see if it suits your needs.
After reading our Golftec review, you will have a clear picture of the effectiveness of their program and the costs involved. Plus, I analyze the technology they utilize and explain how it benefits your swing and equipment setup.
Here is what you can expect to learn in our Golftec Reviews:
Golftec offers swing training development and custom fitting to golfers of all ages
Pros and cons of Golftec
Does Golftec work?
Golftec lesson cost
Golftec Reviews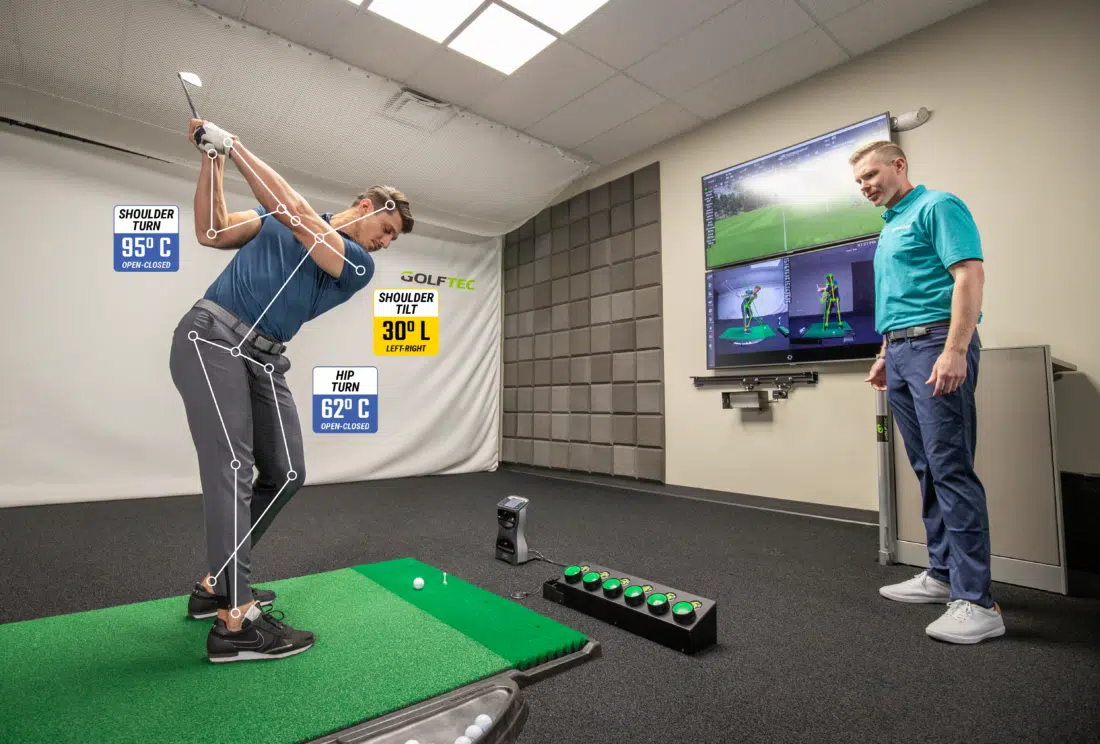 Pros
Swing analysis services
Club fitting
Expert coaches
Helps your swing training
They use robust technology to diagnose faults in your golf swing
Golftec uses big data sets to identify the correct clubs for your golf swing
Cons
Expensive
You have to complete the lessons in a set period
You are forced to purchase a package of lessons
The experience differs from one Golftec center to another
Golftec Overview
| | |
| --- | --- |
| Locations | USA, Canada, Japan, China, Hong Kong, Singapore |
| Services | Coaching, Swing Analysis, Club Fitting |
| Golftec Swing Analysis Pricing for 2023 | $150 |
| Golftec Lesson Cost | $100 – $120 per lesson |
| Golftec Pricing For Club Fitting | $150 |
Read More: Best Online Golf Lessons
What Is GolfTec?
GolfTec is a multinational company that harnesses instant video feedback and Motion Measurement Technology to deliver real-time feedback on your golf swing. Along with the technology, GolfTec assigns you a coach to analyze your performance and devise an action plan.
The golf technology company has built an empire since 1995, expanding beyond the borders of the United States to Canada, Singapore, China, Japan, and Hong Kong.
How Much Does A GolfTec Lesson Cost?
A golf swing analysis costs approximately $150 and is necessary before you proceed with your GolfTec lesson.
GolfTec lessons cost anywhere from $100 to $120 on average, but you must purchase the sessions in packs.
We were quoted $500 for a 5-lesson pack, which is $100 a lesson. However, a buddy of mine in California was quoted roughly $110 for a 52-lesson pack. This highlights the difference in GolfTec pricing. However, this is natural since operating costs and taxes vary from state to state.
In addition, GolfTec offers a Game Plan package where an instructor devises a strategy for reaching your goal. The total Game Plan 3 – 10 price is lower than the other offerings, but it only gives you 10 lessons and 3 months to complete them.
On the contrary, a Game Plan 12 – 52 offers the most lessons, with 52 in a year. Naturally, this is the most expensive total price, but it may be more affordable per lesson than the Game Plan 3 – 10.
Who Are GolfTec Lessons For?
GolfTec swing lessons are built to assist every golfer, from high handicappers to experienced low handicap players.
However, our research found that the insight is incredibly technical and better suited to mid or low-handicap golfers with a deeper understanding of swing mechanics.
If you go for a lesson as a beginner or high-handicap golfer, you may not extract the true value of the sessions, given your limited knowledge of the subject.
How Does GolfTec Work?
Today and every day we celebrate the women who play this great game! GOLFTEC strives to support the growth of the game of golf by uniting our communities through golf and driving the game towards greater accessibility and diversity. #WomensGolfDay pic.twitter.com/ly44UsCGup

— GOLFTEC (@GOLFTEC) June 1, 2021
Assigned A Personal Coach
The first step in your GolfTec journey is to be assigned a personal instructor to evaluate your golf swing. GolfTec coaches are experts in their field and are well-versed in the company's advanced technology.
Each coach must undergo and pass the multi-week GolfTec training program before working at one of the centers. Graduates are trained in the art of coaching and club fitting before putting their knowledge to the test.
One point to note about GolfTec is the high turnover of instructors. This means there is a chance that your original instructor leaves the lessons and you are assigned to a new coach. While this may not bother some golfers, it is not ideal for building rapport with your coach and maintaining continuity.
GolfTec Swing Evaluation
View this post on Instagram
After your coach assignment, the next step is a swing evaluation, not to be confused with a club fitting. The swing evaluation starts with the coach wanting to know the current state of your game.
At the time, Ben, our volunteer, was most concerned with his mid-irons, which generated marginally more curve than desired. This caused him to miss to the left of the green consistently, and I wanted to root out the challenge.
The instructor set Ben up with the Motion Measurement technology and asked him to hit 5 shots the way he would on a course. After the fifth shot, he took a break, and the coach called him over to review his golf swing. It quickly became clear he was bowing his wrists excessively before impact, forcing the clubface to snap close at contact.
After spending an hour together and receiving some practical insight, albeit no solutions, his swing evaluation was complete. The evaluation was as expected because it is designed to get you in the door before the upselling begins.
Goals And Game Plan
Once the Swing Evaluation was complete, Ben and his coach dived into the way forward, where real expenses enter. His coach offered the choice of a lesson or game plan package.
As the name suggests, a lesson package gives you one-on-one time with a coach for a specific number of sessions. A 5-Lesson Pack is the entry-level offering, while serious campaigners can choose a 52-Lesson Pack. You must complete your golf lessons in the allotted time, as some players were unable and became ineligible for a refund.
Conversely, the Game Plans are tailored for golfers gung ho on enhancing their performance over the next 12 months. Game Plan packages include lessons, video practice, and one club fitting to identify your optimal equipment.
Club Fitting
View this post on Instagram
A club fitting generally costs $150 and is designed to help you identify the optimal lofts, shaft flex, swing weight, and lie angle of your clubface. GolfTec leverages the power of big data by scanning through a trove of golf clubs to find the one best matched to your statistics.
GolfTec waives the $150 fee if you opt for a Game Plan package, in which case a club fitting is included.
Lessons
Ben decided on the entry-level lesson plan, offering 5 lessons in 3 months. Despite being the entry-level option, it still was not cheap at roughly $100 per lesson.
However, he valued the insight provided from using Motion Measurement technology, launch monitors, and high-speed HD cameras.
We at Golf Span have used most of these technologies individually, bar the proprietary Motion Measurement tech from GolfTec. However, when you combine their powers, you gain insight into each point of your golf swing to help you identify challenges and plot solutions. That is where we find value in GolfTec.
Technology
View this post on Instagram
GolfTec is a technology-driven entity that leverages launch monitors, motion measurements, and video cameras to scrutinize your golf swing. From address through impact, it tracks and analyzes every detail.
Here is a rundown of the technology employed by GolfTec to set them apart from other golf trainers.
Motion Measurement
GolfTec is proud of its Motion Measurement technology, which identifies your movement and positioning during the golf swing. From posture, hip, and shoulder turn to wrists and shaft angle, it gives you a clear picture of your current setup, which explains why you are slicing, duffing, or hooking a ball.
Launch Monitor
Like any good modern-day trainer, GolfTec ropes in the services of an accurate launch monitor, which looks like a GC Quad from afar. The launch monitor provides insight into speed, launch angle, distance, club path, spin, and flight.
Video Cameras
View this post on Instagram
Next, GolfTec uses high-speed, custom-made high-definition cameras to capture every moment of the golf swing. After each shot, the coach can activate slow motion mode to review your takeaway, top of the golf swing, downswing, club path, impact, and upswing position.
The capability to slow down the footage and catch every moment of my swing was a game-changer. Ben pinpointed when my wrists started flexing at impact to know when he should initiate extension instead.
Practice Button Box
The Practice Button Box does not analyze your golf swing. Instead, it simplifies your ability to capture each swing and replay it. You have to reach for the button with the grip of your golf club and need not move from the hitting bay to capture or review your shot.
Tecswing
TecSwing is an interface that enables GolfTec coaches to review footage captured by the Motion Measurement technology and HD cameras. Instead of reviewing each result separately, Tecswing merges the results into one, allowing coaches to make better-informed decisions.
GolfTec also offers the Tecswing GO option, which is the same interface. However, it is built for use on tablets and mobile phones.
TECFIT
View this post on Instagram
TECFIT is an impressive solution GolfTec integrated into their offering to better determine the optimal clubs for each golfer. TECFIT marries a trove of club and launch monitor data to find the perfect lofts, lie angle, shaft, and clubhead design for your golf swing.
The quantity of data the TECFIT technology analyzes is impressive and produces suitable suggestions.
TECPUTT
Although we did not test it, Ben mentioned that GolfTec also sports TECPUTT technology to enhance your flagstick performance. The technology assesses your putting path, aim, starting line, and loft, enabling coaches to highlight your challenges and apply effective fixes.
GolfTec Clubhouse
When you are set up with your Lesson Package or Game Plan, you receive access to the GolfTec Clubhouse. I look at it as the dashboard for your GolfTec lessons review. It is loaded with notes and feedback from past sessions and now features game improvement tracking and skills challenges.
In addition, the Clubhouse simplifies booking lessons or fittings without picking up the phone.
GolfTec Locations
If you are wondering if there is a GolfTec near me, the chances are relatively high if you live in major centers in the United States or Canada. GolfTec has over 250 locations in 6 countries, spanning North America and Asia.
View this post on Instagram
FAQ
Do You Wear Golf Shoes To GolfTec?
Yes, GolfTec recommends wearing your standard equipment to your swing evaluation. This gives the coach a 360-degree overview of every aspect of your swing, from equipment to mechanics.
Can You Practice At Golftec?
Yes, you can practice at GolfTec. Active students can purchase practice sessions, while Game Plan packages include 3 to 12 months of video practice.
How Long Does A Golftec Fitting Take?
GolfTec fittings take anywhere from 60 to 90 minutes with a certified fitter. During the session, your launch monitor data integrates with an immense library of club options, determining the optimal loft, lie angle, and shaft for your golf swing.
Are Golftec Lessons Worth the Money?
Yes, GolfTec lessons are worth the money purely for the level of insight you receive into every detail of your swing mechanics. The combination of Motion Measurement technology, launch monitor data, and the video analysis made it easy to identify my shortcomings from address through impact.
Is there a Dress Code at Golftec?
No, there is no dress code at GolfTec. However, they suggest wearing golf apparel and footwear for your swing analysis, fittings, and lessons.
Do You Need To Bring Golf Clubs To GolfTec?
You need to bring golf clubs to GolfTec for your swing analysis to give the coach an idea of your current setup. In addition, you need your clubs if you intend to participate in video practice sessions at one of the GolfTec centers.
How Do GolfTec Instructors Get Paid?
GolfTec Instructors are paid a base salary and commission on the lessons or Game Plans they sell. GlassDoor estimates that a Personal Coach at GolfTec earns $64,435 per annum.
Does GolfTec Do Trade-Ins?
No, GolfTec does not do trade-ins, but they have a 3rd part agreement with 2nd Swing. You can mail in your clubs, have them inspected, and receive a fair price for your efforts.
Is GolfTec Worth It?
After gaining insightful feedback from my colleague on his GolfTec experience, I am convinced it is worth it for mid and low-handicap golfers. The combination of Motion Measurement Technology, a launch monitor, and HD cameras is genius, powerful, and effective.
When I started playing golf in 1994, I would never have thought it possible to view my swing in microscopic detail, and here we are. Granted GolfTec is not an affordable endeavor, and I do not enjoy being tied down to a bulk load of lessons, but it has its value.
Overall, if you are an experienced golfer looking to understand where your swing is heading off-kilter, check out GolfTec.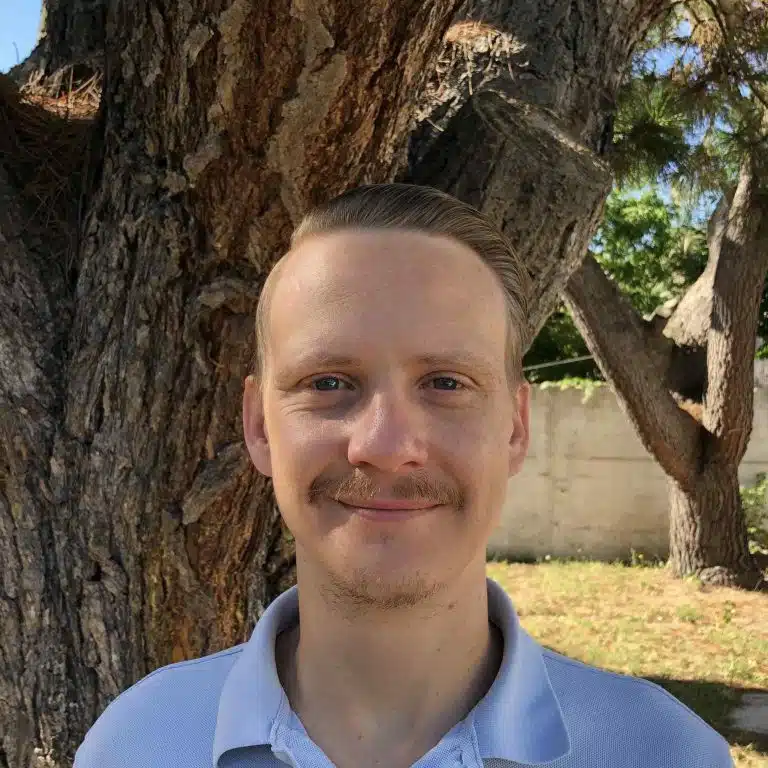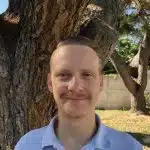 Matt is a seasoned golf equipment writer and sports fanatic. He holds a Postgraduate in Sports Marketing and has played golf for over 28 years.