Golf sun sleeves are an affordable approach to keeping your forearms sheltered from the sun and burn-free during your round. This post hones in on the best sun sleeves for golf in 2023 to keep your skin protected, cool, and dry while you navigate the links.
By the end of the post, you will know why breathable, moisture-wicking, and non-slip sleeves are essential for comfort. Plus, I explain my reasoning behind favoring size options over the standard one size fits all designs.
Here are the 10 best sun sleeves for golf in 2023:
Not every sun sleeve will be right for you, so check out the details on the ones that interest you and read to the end to learn the best factors to choose the right sleeve.
Read on to learn about each sun sleeve, including the pros, cons, best features, and more.
Top 3 Best Golf Sun Sleeves For Arms
Best Overall
Best Budget
Best UV Protection
Nike Dri-Fit Solar
Aegend Sun Protection
Feeke Cooling Sports Sleeve
Pros

Outstanding moisture-wicking capabilities
Breathable
Stretchable

Budget-friendly price
Highly breathable
Moisture wicking material

Superior UV protection
Affordable
Non-Skid elastic band

Cons

More expensive than other golf sun sleeves
Only available in traditional colors

The single size may not fit everyone seamlessly
Durability is questionable

It does not fit everyone perfectly
They are tight around certain parts of the arm

Price Score
82.3
96.5
93.4
Comfort
93.2
89.4
89.1
Breathability
94.6
91.8
87.4
Sun Protection
90.1
89.6
95.7
Rating
4.6 Stars
4.5 Stars
4.4 Stars
Why You Should Trust Us
Our team spends thousands of hours trying out and researching golf equipment to help you take your game to the next level. Here's our product review process.
We can bring these reviews to you through the small commissions we earn if you buy through the links below. 
How We Reviewed These Products
Golfspan only shares equipment and brands we trust. 
I'm an experienced golfer of 28 years and thoroughly researched and evaluated the products shared below. Then an editor reviewed and fact-checked the list. Finally, we conduct regular content audits to update and revise our reviews to ensure you receive the latest information. 
To select these sleeves, we considered these criteria:
Cost
Moisture-wicking
Breathability
Stretchability
Sun protection
Fit
Durability
The Best Golf Clubs For Intermediate Players In 2022
1. Nike Dri-Fit Solar  – Overall Best Arm Sleeves For Sun Protection
Pros
Outstanding moisture-wicking capabilities
Breathable
Stretchable
No-Slip taping
Reduces the risk of chafing
Cons
More expensive than other golf sun sleeves
Only available in traditional colors
Nike claims top honors in our best sun sleeves review 2023 with the impressive Nike Dri-Fit Solar Sleeve. Its comfort, lightweight construction, breathability, and UPF protection blew me and its competitors away.
At first, its standard fit looked like nothing special, but then I put it on, and the magic began. Its stretch fit made it easy to adjust to my comfort and remove after hours of wear. My forearms felt secure but not restricted, and the breathable mesh design delivered continuous airflow to the interior.
Next, I appreciated the Flat Seam Construction of the sleeves because it reduced friction between my skin and the material. This halted chafing and ensured optimal comfort during my round. Plus, the No-Slip taping kept the sleeves fastened while swinging to prevent distractions and excess friction.
The above features were impressive enough as is. However, the Dri-Fit technology stole the show with its superb moisture-wicking capabilities. It worked tirelessly to extract sweat and keep my skin cool and dry. Finally, the Nike Dri-Fit Solar sleeves provided noble UVA and UVB shielding to prevent sunburn arms.
Rating: 4.6
Read More: The 7 Best Golf Bucket Hats
Pros
Budget-friendly price
Highly breathable
Moisture wicking material
It kept my arms cool on a hot day
UPF 50+ protection
Cons
The single size may not fit everyone seamlessly
Durability is questionable
Golfers looking to save on solar sleeves and spend capital on coaching or other equipment are in luck. The Aegend Sun Protection Cooling sleeves are a top budget pick this year for their affordability, breathability, moisture-wicking qualities, and comfy fit.
Aegend combined nylon and spandex to create breathable, appealing wear, which kept my arms cool and dry throughout. In addition, the spandex enhanced its stretchability, simplifying the chore of pulling it on and taking it off.
The cooling capabilities of the material were next to impress me. First, the moisture-wicking nature of the sleeves expelled sweat from the interior to keep my skin dry. Then, it paired with the breathable fabric allowing air to refresh my forearms.
The UPF 50+ material performed admirably under intense sun rays, and the parts they covered walked off the 18th green unscathed. Finally, the Aegend Sun Protection Cooling sleeves are a one size fits all design and are offered in white, blue, black, or beige.
Rating: 4.5
Pros
Superior UV protection
Affordable
Non-Skid elastic band
Breathable
Outstanding moisture-wicking qualities
Cons
It does not fit everyone perfectly
They are tight around certain parts of the arm
Feeke Cooling Sports put its hand up for the best UV protection thanks to a brilliant overall performance. It initially attracted my interest because of its rock-bottom price. However, I tried it and appreciated the added bonus of quick dry, breathable, and moisture-wicking material.
The design team pulled out all the stops for sun protection, employing advanced technology to halt 98% of rays. My pale skin was mighty happy with this arrangement, and my arms went untarnished over 18 holes.
In addition, the sleeves sport a stretchable, weather-resistant fabric which promotes rapid drying times. When the sleeve interior wicked moisture away, the droplets quickly evaporated to keep my skin dry. Moreover, the breathable construction kept my skin cool, even while navigating spicey temperatures.
I thought the Nonskid Elastic Band effectively prevented the movement of the sleeve while I was swinging. Its non-slip nature also lessens friction between skin and material, which leads to rashes. Finally, the one size fits all design is offered in 6 colors for men and women.
Rating: 4.4
Pros
Outstanding breathability
Wicks moisture from the surface
UPF 50 protection
Available in 9 colors
4-way stretch material optimizes freedom of movement
Cons
The one size fits all may not fit every golfer perfectly
Durability is suspect
Aside from protecting your skin from harsh rays, you have to remain cool, dry, and comfortable. The Tough Outdoors Sun Protection ticked all the boxes thanks to its outstanding breathability, moisture-wicking, and 4-way stretch material.
Tough Outdoors rendered the services of their Lightweight Freeflow Fabric to improve your comfort and wear experience. For starters, I enjoyed the sensation of a constant breeze on my arms, thanks to the breathability of the materials.
Next, the Freeflow Fabric activated its moisture-wicking qualities and extracted sweat from the inner working of the sleeves. After exiling the moisture from the material, my arms stayed consistently dry and refreshed.
I found the Tough Outdoors Sun Protection is easy to slide on and off and comfortable while swinging. The 4-way stretch material enhanced my freedom of motion for optimal control and power in my swing. Lastly, the seamless material amplified the comfortability of the sleeves for an enjoyable day on the links.
Rating: 4.2
5. Nike Pro Elite 2.0 – Best Performance Enhancing UV Arm Sleeves
Pros
Enhanced range of motion thanks to its stretchable material
Outstanding sweat-wicking qualities
Breathable material
Prevents rashes and chafing
Durable material
Cons
Priced at a premium compared to its competitors
Not machine washable
The Nike Pro Elite 2.0 is designed for serious golfers looking for any way to enhance their performance and consistency. In my experience, they kept me dry, cool and improved my freedom of motion for optimal performance on every swing.
Dri-Fit technology stole the show and proved powerful enough to keep my arms cool, dry, and sheltered in the heat during testing. The technology extracts moisture and promotes breathability for refreshed, comfortable skin.
The UVA and UVB protective fabric was a force to be reckoned with, as my arms suffered no sunburn. Adding to my enjoyment were the flat seams, which offered a smooth feel to my skin, reducing the risk of chafing.
Finally, the Pro Elite 2.0 is available in nero, black and white, and for a change, is not a one size fits all design. Instead, it is crafted in small-medium and large-extra large.
Rating: 4.1
Read More: Best Wide Brim Golf Hats
Pros
Fashionable design
Keeps your skin cool in the heat
UPF 50+ protection
Superb moisture-wicking qualities
Affordable
Cons
The sleeves are slightly shorter than usual
There could be more colors
Comfortable, affordable, and stylish, that sums up the Outdoor Essentials Sun Shawl Cooling Sleeves, our top ladies sun protection offering in 2023. Its lightweight design, maximum sun protection, and breathability stood out over its competitors.
These are not your typical sleeves, but the design enhances the look and makes it a versatile fashion item. As the name suggests, it is a shawl connected to UPF 50+ protection sun sleeves that you can wear on the course or on a casual night out.
Outdoor Essentials availed the Sun Shawl in four standard yet effective colors. I like pink for its boldness, but grey matches almost any color. Looks aside, the Sun Shawl is an optimal performer in the heat thanks to its Cool Vent fabric.
Nylon and spandex team up to extract sweat from your skin without hampering air circulation in the interior. This combination keeps your skin dry, cool, and comfortable for a pleasant outdoor experience.
Rating: 4.1
Pros
They keep your arms cool in the heat
Outstanding moisture-wicking qualities
Breathable
UPF 50+ protection
Attractive price
Cons
The lighter colors do not fully conceal dark tattoos
The one size fits all will not fit every golfer seamlessly
There is nothing worse than trying to protect your skin from the sun and you boil and experience severe discomfort in the process. Fortunately, the Hopeshine Cooling Sleeves provided an answer this year with their refreshing, high-performance fabric.
I found the Hopeshine Cooling Sleeves were quick on the draw when moisture was building up. The material had none of it, extracting the sweat from the surface to keep my skin dry. Then it backed up its work by allowing air to wander freely through the interior, touching and cooling my skin.
Besides its cool, breathable nature, Hopeshine suggests the sleeves keep your arms warm in the winter too. I am yet to try it in the cold, but I will let you know once I do. It did perform admirably in the sun, as its UPF 50+ qualities shone through and shielded my skin from sunburn.
Hopeshine avails the cooling sleeves in many color combinations to suit men and women of all ages. Lastly, the Cooling Sleeves are a one size fits all affair, which I am not a fan of because it never fits everyone seamlessly.
Rating: 4.0
Pros
49 colorful designs to choose from
UPF 50+ protection
Enhanced moisture-wicking fabric
Breathable material
Super affordable
Cons
They tend to slip at impact
The artistic designs may not appeal to traditionalists
Trendy golfers seeking to buck the trend of traditional clothing have 49 designs to select from in the JOEYOUNG Arm Sleeves collection. Our most stylish golf sun sleeves feature everything from skulls, stars, and stripes to jungle and pineapple prints. Plus, they carry an impressive range of pattern color sleeves to spice up your appearance.
The sleeves produce a near-flawless performance with UV Protection offering UPF 50+ coverage for restricted sunburn. Besides blocking rays from my skin, the spandex material provided ample breathability, ensuring my skin remained fresh and comfort levels high.
Next, its polyester composition delivered a satisfactory moisture-wicking performance throughout my round. It was not perfect, but good enough to remain comfortable and reduce excess sweat build-up.
Finally, the stretch fit simplified the task of adjusting the fit for my comfort and was a breeze to pull on and off. However, it did fall out of place on a couple of swings. Finally, I also appreciated the option of different sizes, which offered a better fit. In my case, I trialed the small to medium size.
Rating: 3.8
Read More: The Best Golf Sunglasses
Pros
Improves blood circulation
Advanced moisture-wicking qualities
The non-slip design keeps the sleeve in place during your swing
Softens vibrations experienced at impact
Available in 42 colors and 9 sizes
Cons
More expensive than its competitors
The material is only UPF 30
Compression sleeves improve circulatory efficiency to improve blood circulation and performance. The B-Driven Pro Fit obliterated its competition in the best compression golf sleeves category for its circulation optimization, temperature control, UV protection, and styles.
The compression of the B-Drive Pro Fit sleeves provided superb support to my forearms and improved blood circulation in the region. In addition, it softened the vibrations experienced when my clubface struck the golf ball, ensuring a comfortable feel.
Next, I felt it offered ample protection from the sun, and thanks to 9 sizes offerings, I managed to achieve the perfect fit. My comfort enjoyed a further boost from Temperature And Comfort Control, which efficiently banished moisture from my skin, keeping my arms cool and dry.
The Non-Slip Sleeve was a welcome addition to the package, as sliding sleeves during my swing is a pet peeve. Instead, the compression sleeve remained secure throughout, reducing my discomfort and frustration. Finally, I felt it was refreshing for a high-performing sleeve to sport a fun, artistic design.
Rating: 3.7
Pros
Extremely comfortable
Breathable material
Optimal moisture wicking
Affordable
Easy to slide on and off
Cons
The one size fits all does not deliver a snug fit
You can see tattoos through the light colors
We conclude our review of the best sun sleeves for 2023 with the most comfortable design. The Outdoor Essential UV Sleeves produced phenomenal breathability and moisture wicking. However, more than that, they offered sensationally comfortable wear over 18 holes.
The Cool Vent Fabric was my favorite feature because its lightweight construction allowed better ventilation through the sleeves. I welcomed the fresh breeze on my arms during a hot day, and it ensured my skin remained cool.
Next on the comfort front was the high-quality moisture-wicking fabric, eradicating sweat from my skin to keep the area dry. In addition, the lightweight material felt soft on my skin, and I walked off the course rash free.
Outdoor Essentials equipped the UV Sun Protection with a 4-way stretch capacity, making it easier to adjust the fit and slide the sleeves on and off. Finally, I must commend its UPF 50+ protection, as my arms escaped the round sunburn free.
Rating: 3.6
What To Consider When Purchasing Golf Sleeves For Sun Protection
UPF Protection
Gold sun sleeves generally sport UPF 30 or UPF 50+ protective material to shield your skin from harsh rays. UPF 50+ offers robust protection blocking your skin from 98% of the sun's rays, which is what my pale skin needs. Otherwise, I eventually burn.
However, most individuals should get through a round of golf unburned using UPF 30 protection. I suggest talking to your dermatologist before deciding what they recommend is best for your scenario.
Size
Many sun sleeves are offered in a one size fits all design, which is made possible by 4-way stretch material. While this may appear tempting, the plan often backfires as the sleeves do not fit snuggly for your arms and may slip during your swing.
In my experience, it is best to find sleeves that extend the length of your arms and the circumference of your biceps. Although some manufacturers may offer multiple sizes like B-Driven, most will stick to the standard small/medium, large/extra large structure.
For context, small/medium sleeves measure an average of 15.75" and cover a bicep circumference of 11" to 12.5". Conversely, the large/extra large sleeves extend 17.72" and have a bicep circumference of 13" to 14.5".
Moisture Wicking
A downside of covering up your arms to shelter from the sun is sweat build-up. I recommend sleeves with moisture-wicking material to help extract sweat from your skin to keep you cool and dry. Nylon and polyester are the most popular fabrics which wick moisture efficiently from your skin.
Breathability
Breathability is another highly suggested feature in sun sleeves to keep you cool, dry, and comfortable. Without ventilation, your forearms steam up, causing excess moisture and discomfort. Two popular breathable materials are nylon and spandex, which manufacturers choose to craft sun sleeves.
Circulation
The final feature to consider is a compression sleeve if you suffer from tendonitis or forearm muscle pain. A compression sleeve supports your muscles and increases blood circulation to reduce aches, pains, and swelling during your round.
FAQ
Do Golf Sun Sleeves Work?
Yes, golf sun sleeves work because the material is often equipped with UPF 50+ protection, blocking 98% of the sun's rays. Whenever I use sun sleeves, I walk off the course without sunburned forearms, highlighting the effectiveness of the accessories.
Do Compression Sleeves Protect From The Sun?
Not all compression sleeves protect from the sun. The material must contain UPF 30 or UPF 50+ to protect your skin from the sun. The perfect example is the B-Driven Pro Fit Compression sleeve.
Conclusion
The best sun sleeves show a wealth of affordable, stylish, breathable, and moisture-wicking designs which offer maximum shelter from the rays. There is no excuse to leave your skin exposed to the sun and cause unnecessary harm to your skin cells down the line.
Our list highlighted 10 outstanding options that keep you free of sunburn, cool, and dry during your round. However, the Nike Dri-Fit Solar sleeves are the best overall performer for their style, breathability, non-slip design, and exceptional moisture-wicking qualities.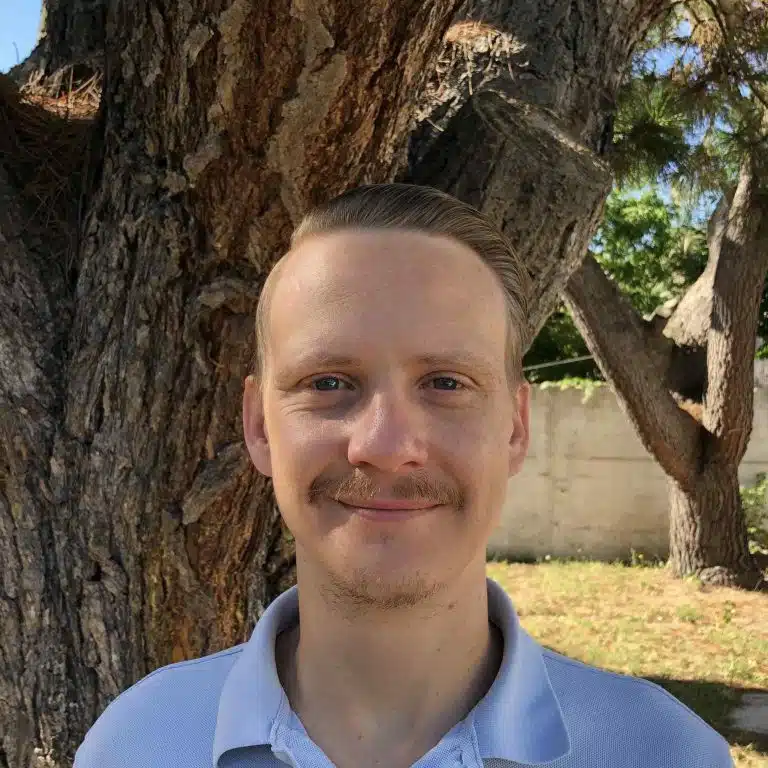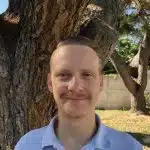 Matt is a seasoned golf equipment writer and sports fanatic. He holds a Postgraduate in Sports Marketing and has played golf for over 28 years.