Since 2020, the PGA Tour has announced Official Betting Operator Partnerships with Bet 365, FanDuel, DraftKings, BetMGM, and PointsBet. This post explores the best golf betting sites for 2023 to help you find the best odds to improve your payout potential.
Here's an overview of the 10 best online golf betting sites:
DraftKings – Overall Best
FanDuel – Best Golf Betting App Interface
Bet MGM – Best First Bet Bonus
Points Bet – Best Odds
Bet Rivers – Most Tournaments
Caesars Sportsbook – Best Bonus Bets
Unibet – Offers Many Tournaments
Bet365 – Best 3-Ball Bets
Wynn Bet – Best For 72 Hole Matchups
SuperBook Sports – Best For Odds Boosts
Our best golf betting online guide helps you identify the sites with the best odds, highest bonus bets, and most tournaments. I will also highlight which sites have the best variation of bets to increase your chances of winning. I end by providing a guide on different bets you can make and how to go about staking them.
10 Best Golf Betting Sites
1. DraftKings – Overall Best Golf Betting Site
Bet Types: Outright Winner, Top Finisher, Group Bets, Parlays
States: AZ, CO, CT, IL, IN, IA, KS, LA, MD, MA, MI, MS, NH, NJ, NY, OH, OR, PA, TN, VA, WA, WV, WY
Bonus Bet: up to $150
DraftKings offers the widest variety of golf bets, covering multiple tours, and is the easiest to understand and set up. I also find their odds are generally competitive relative to their peers. For example, Tony Finau carries +1400 odds to win the Rocket Mortgage Classic. Yet, on average, their competitors have him priced at +1200.
If I stake $10 on Finau and he wins on DraftKings, I stand to win $150, including my initial $10 stake back. Besides favorable odds, DraftKings allows various bets, ranging from outright winners and top finishers to group bets, parlays, and prop wagers.
I prefer group betting, like 2 or 3-ball betting, where I raise my chances of winning, but the odds and payouts are low. I appreciate the number of tournaments that DraftKings exposes punters to, including the DP World Tour, Korn Ferry Tour, PGA, and PGA Tour Champions.
I have not seen them list odds for LIV Golf events, but that may change after the proposed merger between the PGA, DP World Tour, and the Saudi-backed entity. DraftKings is also accessible in 23 states and continues to expand to give golf punters easier access to betting on golf.
Pros
Variety of bets
Odds for 4 golf tours
Favorable odds
Easy to set up
Legal in 23 states
Cons
Unavailable in 27 states
No LIV Golf odds
Read More: What Is A Calcutta In Golf?
2. FanDuel – Best Golf Betting Apps
Bet Types: Outright Winner, Top Finisher, Group Bets, Parlays
Available States: AZ, CO, CT, IA, IL, IN, MD, OH, KS, LA, MI, NJ, NY, PA, TN, VA, WV, WY
Bonus Bet: up to $2,500
FanDuel beats the other best golf betting apps thanks to its simple sign-up process, variety of bets, and access to a diverse range of weekly golf tournaments. Signing up is completely free, allowing you to explore their odds and offerings before beefing up your bankroll.
The FanDuel Sportsbook app is only available on the Apple app store since Google Play currently prohibits listing apps of this nature. The developers arranged a workaround for Android users by enabling them to download the app directly from the FanDuel account.
I appreciate the variety of bets the application gives me access to, ranging from top finishers, tournament winners, matchups, parlays, and futures. Their odds vary, and at times, I have found them to offer the best potential payout over their peers.
FanDuel legally operates in 18 states and continues to grow. Although it functions in fewer states than competitors like DraftKings, the company announced that more states would be added to its offering during 2023.
Pros
Easy to sign up
Available in 18 states
Multiple bets are available
Access to multiple golf tournaments
Clean app and website interface
Cons
Available in fewer states compared to their peers
The app is not listed on the Google Play Store
3. Bet MGM – Best First Bet Bonus
Bet Types: Outright winner, Top Finisher, Group Bets, Parlays
Available States: AZ, CO, DC, FL, IL, IN, IA, KS, LA, MD, MA, MI, MS, NJ, NV, NY, OH, OR, PA, SD, TN, VA, WA, WV, WY
Bonus Bet: $1,000
BetMGM is my top pick for punters seeking a hefty first-bet bonus. The company offers up to $1,000 in bonus bets if you fail to win, making it an attractive offer to first-time golf bettors.
The bet bonus may vary between states, but generally, BetMGM holds the best offers. Bonuses aside, the sportsbook offers a healthy selection of bets and tournaments to increase your chances of winning.
I welcomed the opportunity to wager bets on DP World Tour, PGA Tour, and LIV Golf events. Like their competitors, BetMGM offers odds on outright winners, matchups, live, props, and futures bets like their competitors.
My biggest gripe with BetMGM is their odds. I often find players are more expensive on BetMGM compared to competitor sites. As highlighted by the odds of Tony Finau winning the Rocket Mortgage classic. However, pricing is always subject to change, and I suggest shopping around before staking a wager.
Pros
Attractive first bet bonus
Covers the PGA, DP World Tour, and LIV golf events
Easy to set up
Variety of bets offered
Legal in 21 states
Cons
Odds are often more expensive than their competitors
Legal in fewer states than DraftKings
Bet Types: Outright winner, Top Finisher, Group Bets, Hole-By-Hole
Available States: MD, CO, IA, IL, IN, KS, LA, MI, NJ, NY, PA, VA, WV
Bonus Bet: $250
PointsBet is my top golf betting site for favorable odds, designed to maximize your payout potential. When I compared odds to competitor sites, Points Bet offered better odds for an outright win on 101 of the 156 players in the Rocket Mortgage Classic.
The affordability of wagers on PointsBet is excellent for serious punters seeking the best payout or beginners looking to reduce expenses. I am also impressed with the variety of bets they offer, ranging from the standard outright winner, lowest round, matchups, and hole-by-hole wagers.
I find the sportsbook is PGA Tour heavy, with more on offer for weekly events on the US Tour compared to the global golf tours. PointsBet lags compared to Bet MGM and DraftKings, operating in only 14 states as of 2023. You cannot place a wager if you are outside of any of the 14 states.
A final issue I encountered several times was a slow website compared to its competitors. PointsBet may have been conducting site maintenance at the time. However, it is frustrating when trying to stake a wager urgently and struggling to process the transaction.
I would blame my wifi connection, but I managed to access odds and place wagers quickly on BetRivers, BetMGM, and DraftKings.
Pros
Excellent odds for increased payouts
Multiple bet options
Legal in 14 states
$250 bonus bet
Easy to sign up
Cons
Available in 14 states
Not the fastest website I have encountered
5. Bet Rivers – Best Live Golf Betting Site
Bet Types: Outright winner, Top Finisher, Group Bets, Parlays
Available States: AZ, CO, IN, IA, IL, LA, MD, MI, NJ, NY, OH, PA, VA, WV
Bonus Bet: $250
BetRivers stands out for its wealth of statistics, analysis, and real-time updates. I can check what every player on the golf course is up to at any moment through their Play By Play coverage. When you click on any player, it takes you to their scorecard and a 2D or 3D map of where the golfer's ball currently lies.
I find the wealth of statistics and Play By Play coverage a handy resource to make hole-by-hole bets in matchups, parlays, and other prop bets. It is also a handy resource for research, even if you decide to stake a wager on another site.
In my experience, BetRivers provides odds on an impressive selection of golf tours and events. Naturally, the PGA Tour dominates, but you also find odds on DP World Tour, LIV Golf, exhibition matches, and team competitions like the Ryder Cup and Solheim Cup.
BetRivers is only functional in 14 US states, making them present in most common online US gambling domains. However, if your home state is not included, you can better operate with DraftKings or BetMGM.
Pros
Detailed analysis of each shot
Multiple betting options
Odds for PGA, DP World Tour, LIV Golf, and exhibition matches
$250 bonus bet
Favorable odds
Cons
Legal in fewer states than DraftKings and BetMGM
Fewer options for betting on golf online
Read More: 250 Golf Terms Every Golfer Must Know
6. Caesars Sportsbook – Best Golf Online Betting Sign-Up Bonus
Bet Types: Outright winner, Top Finisher, Group Bets, Parlays
Available States: AZ, CO, IA, IL, IN, KS, LA, MI, NJ, NY, PA, TN, VA, WV
Bonus Bet: Up to $1250
If you are just starting your golf betting journey, think about Caesars Sportsbook for their generous sign-up bonus. Caesars often offers 1,000 rewards credits and up to a $1,250 bet refund if you lose on your first wager. You can put your rewards credits towards more stakes or redeem them for a hotel stay, shopping, or chips at the casino.
Besides the host of freebies offered, Caesars provides attractive odds on PGA and DP World Tour events relative to their competitors. For example, Caesars has the best odds on Rickie Fowler, Hideki Matsuyama, Aaron Rai, and Sam Davis to win the 2023 Rocket Mortgage Classic.
I find Caesars typically carry odds for outright winners, match-ups, live bets, and several odds boosts. The odds boost is handy for increasing your payout potential and making it more attractive for punters to stay golf betting online with Caesars Sportsbook.
Finally, famed entities are cleared to operate in 19 states, 5 more than BetRivers and PointsBets. However, it falls short of the footprint left by DraftKings and BetMGM, both functioning in over 20 states.
Pros
Impressive sign-up bonus
Up to $1,250 bonus if you squander your first bet
Available in 19 states
Odds for multiple golf tours
Competitive odds
Cons
Legal in fewer states than DraftKings
Fewer types of golf bets
7. Unibet – Offers Plenty Of Tournaments
Bet Types: Outright winner, Parlays, Matchups
Available States: NJ, PA, IN, AZ, IA
Risk-Free Bet: $500 (varies by state)
Serious punters looking to increase their stakes in multiple tournaments will appreciate the setup of Unibet. I find they post odds for PGA Tour, DP World Tour, Tour Champions, LIV Golf, and team events.
Besides a host of tours to back, Unibet features a healthy selection of bets to place, from outrights and matchups. However, I have not been able to place parlays or hole-by-hole bets, which I typically enjoy.
When I compare Unibet odds to their peers, I find players are often more expensive. However, this is not a rule of thumb. The below photo shows how Ludvig Aberg is priced at +1100 on Unibet and +1000 on DraftKings. Therefore, a $10 on Aberg on the Unibet golf betting site stands to payout $120.
However, with +1000 odds on DraftKings, the return is expected to be $110, highlighting how Unibet offers superior odds on occasion. Although Unibet impresses with its variety of golf tours, it is only available in 6 states, a far cry from the likes of BetMGM and DraftKings.
Pros
Access to all major golf tours
Outright, matchup, and parlay bets
$500 risk-free first bet
Hassle-free registration
Expedites the process of making bets
Cons
They only operate in 6 states
Not always the best odds around
8. Bet365 – Best For 3 Ball Bets
Bet Types: Outright winner, Top Finisher, Group Bets, Parlays
Available States: NJ, CO, OH, IA, VA
Sign Up Bonus: $200
Bet365 suits the average punter who will be happy with low returns as long as the risk is minimal. The online platform allows you to pick a round winner from a 2 or 3-ball grouping. I also welcomed the ability to back an individual player to win a specific hole.
Naturally, Bet365 also allows you to place outright bets on one player to win the tournament or card the lowest round on the day. The ability to place group bets lowers your overall risk to increase your chances of winning. Unfortunately, it offers unfavorable odds and a low payout potential.
Assessing the odds, I feel that Bet365 is generally fair and comparable to their competitors. At times I find they offer the best odds of them all. However, sometimes I am forced to search elsewhere for a better deal.
A significant downside of Bet365 is their lack of presence in the United States, cleared to operate in only 5 states. Finally, you stand to receive a bonus of $200 when you deposit a minimum of $10 and stake a minimum of $1.
Pros
Varied selection of group bets
Fair odds
$200 bonus bets after the initial deposit
Quick registration process
They offer hole-by-hole bets
Cons
Only legal in 5 states
Limited audience
Read More: Best Golf Movies On Netflix
9. WynnBet – Best Golf Betting Site For 72 Hole Matchups
Bet Types: Outright winner, Top Finisher, Group Bets, Parlays
Available States: AZ, CO, IN, LA, MA, MI, NJ, NY, T, VA, WV
Sign Up Bonus: $100
72-hole matchups are my favored approach to receiving attractive odds and increasing my chance of winning. I find the WynnBet site easy to navigate, and they display the 72-hole matchups clearly and make it easy to pick your play and stake your wager.
Before a tournament commences on Thursday, WynnBet matches 2 similar players against each other. Your job is to select the player who will finish higher up the leaderboard come Sunday. Using your research and knowledge of each player is the ideal approach to finding value bets.
For example, Austin Eckroat is matched against Adam Hadwin. At the time of writing this, Eckroat is 8 shots behind Adam Hadwin with 54 holes to play. The American has proven more consistent in recent tournaments. Priced at +2000 to beat Hadwin, he is worth a $10 stake for a potential payout of $200.
WynnBet also features outright bets, cut wagers, 3 balls, top finishers, and groups. I wish they would have more on offer besides the PGA Tour, but they make up for it with the variety of golf bets.
Finally, WynnBet sportsbook operations are legal in 11 states, more than Bet365 and SuperBook sports. However, I would like to see them expand their impressive selection of golf bets to more of the legal sports betting states.
Pros
Excellent 72-hole matchups
A broad selection of golf bets
$100 sign-up credit
Decent odds
5 withdrawal methods
Cons
Only legal in 11 states
Heavily focused on the PGA Tour
10. SuperBook Sports – Best Golf Betting Site For Odds Boosts
Bet Types: Outright bets, Tournament matchups, Winning score, Props, Futures, Live Betting
Available States: AZ, CO, IA, MD, NJ, NV, OH TN
Sign Up Bonus: $250
Odds boosts sweeten the deal for punters by increasing the odds in your favor. In my experience, SuperBook consistently updates the odds, allowing you to get in on the new punt.
If you back Rickie Fowler at +1000, an odds boost may see that rise to +1100. A $10 stake at +1100 sets your payout at $120 instead of the $110 you would have earned had you stuck with the +1000 price.
SuperBook offers outright bets, tournament matchups, the winning score, group matchups, prop bets, futures, and a wealth of live bets. My main gripe with the site is their focus on the PGA Tour. It would be nice to punt on more golf tours to increase your payout potential every weekend.
The powers that be have some work to do to increase the brand's exposure to golf punters in the 37 states where sports betting is permitted. As it stands, SuperBook only operates in 8 states. However, they recently announced that they were working on launching in Indiana, Louisiana, and Virginia.
The final point is the site's rewards program once you make your first deposit and wager. Depending on your contribution, you can gain up to $250. They also incentivize growing the community and offer $50 for every referral who deposits and places a wager.
Pros
Frequent odds boosts
Up to $250 sign-up bonus
Enables multiple golf bets
Referral bonuses
Simple registration process
Cons
Legal in 8 states
Predominantly displays odds for PGA Tour events
Read More: Top Golf Podcasts
Golf Betting Promos
Golf betting sites often reward you for choosing their platform over their competitors. When you sign up, deposit into your bankroll, and stake your first wager, the site will issue a cash bonus to use on future bets.
The value of bonuses varies depending on how much you deposited and your stake on your first wage. However, they often start at the $150 mark and can rise to $2,500 in the case of FanDuel. Sportsbooks like SuperBook also offer bonuses for referring friends to the platform. The catch usually requires them to register, deposit into their bankroll and execute their first wager.
It is a relatively easy way to keep your bankroll topped up, enabling you to continue betting on your favorite golf tournaments throughout the year.
| | |
| --- | --- |
| Betting Site | Bonus |
| DraftKings | |
| FanDuel | |
| Bet MGM | |
| Points Bet | |
| BetRivers | |
| Caesars Sportsbook | |
| Unibet | |
| Bet365 | |
| Wynn Bet | |
| SuperBook | |
How To Choose A Golf Betting Site
Legal
Sports betting is prohibited in 13 states in the United States. Not all sportsbooks are licensed to operate in states where the practice is legalized. Occasionally, sportsbooks may block your access to their site if you are not residing in a domain in which they operate.
Alternatively, bookies list the states they operate in on their website, which you can look into before you attempt the signup process. I have gone through the rigmarole of signing up only to discover that I could not stake a wager.
Licensed Operator
Before setting up an account and topping up your bankroll, check that the golf betting site is a licensed operator. DraftKings are licensed with the New Jersey Division of Gaming Enforcement, while BetMGM answers to the Arizona Department of Gaming.
You can find the respective regulators listed in the web page's footer. Then check the relevant authorities' website and determine if the sportsbook is listed. For example, you can see that DraftKings are listed on the Division Of Gaming Enforcement.
Gambling is risky by nature, but wagering with licensed operators is a safer bet. If you encounter any challenges, you can lodge your grievances through formal channels and stand a higher chance of resolving matters.
Favorable Odds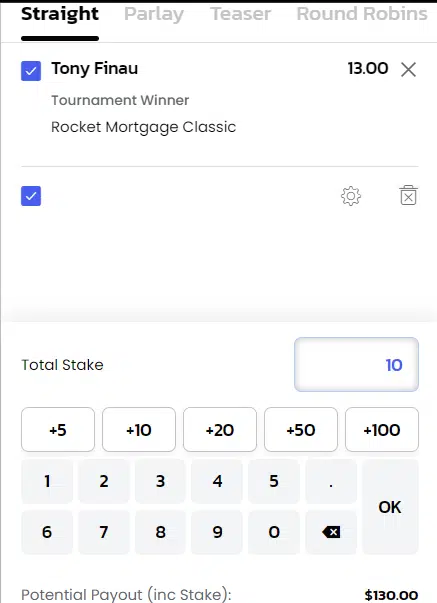 With multiple sportsbooks to choose from, you have the luxury of shopping around for the best odds. The below images show the odds for Tony Finau to win the Rocket Mortgage Classic from BetMGM and DraftKings.
DraftKings has Finau priced at +1400, while BetMGM has him running at 13.0 or +1200 in American odds. If I stake $10 with DraftKings, my potential payout is $150, broken down into a $140 profit and my initial $10 stake back. Conversely, a $10 wager with BetMGM only returns $130.
Naturally, I will place the wager on DraftKings because it offers the best returns. It makes no sense to punt it on BetMGM when you know you can earn more elsewhere.
Deposit And Payout Options
Sportsbooks typically offer multiple options to increase your bankroll and withdraw when it is time to cash out. Keeping up with the digital age, most sportsbooks allow you to operate with Paypal, Venmo, and Skrill above the standard wire transfer to and from your U.S. bank account.
Bear in mind that depositing and withdrawing from your sportsbook can take between 3 to 5 days. The transaction may also be subjected to fees from your bank or mobile wallet provider.
Variety Of Bets
I find that some sportsbooks offer a broader range of bets to place, which is ideal for lowering your risk and enhancing your winning potential. For example, I like DraftKings and BetMGM for their matchup bets, where I can pick one player to card a lower round over another.
Group bets aside, you can find parlays like picking 2 players to finish in the top 5, or you can place a prop wager, like, will there be a hole-in-one? An array of betting opportunities will appeal to serious punters. However, social gamblers don't have to pick an outright winner.
Variety Of Golf Tournaments
Naturally, the PGA Tour is the dominant partner of most sportsbooks. That means there are more wagers available during tournaments on the U.S. Tour. Larger sportsbooks like FanDuel, DraftKings, and BetMGM also offer access to DP World, Korn Ferry, and PGA Tour Champions.
I notice that BetMGM also stocks odds on LIV Golf events, which remains absent from their competitors' books.
How To Stake Different Golf Bets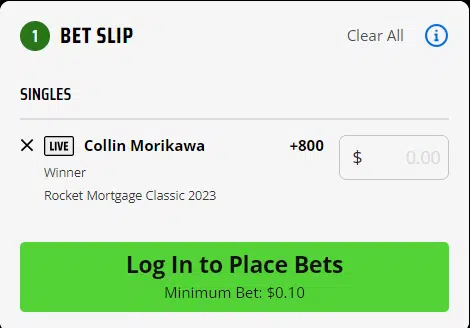 Outright Bet
An outright bet is the easiest wager to place because you pick one player at fixed odds to either win or place in a tournament. The image below shows Collin Morikawa priced at +800 to win the Rocket Mortgage Classic outright. If I stake $10 on him, my payout is $80, plus my original $10 stake, totaling $90.
Each Way Bets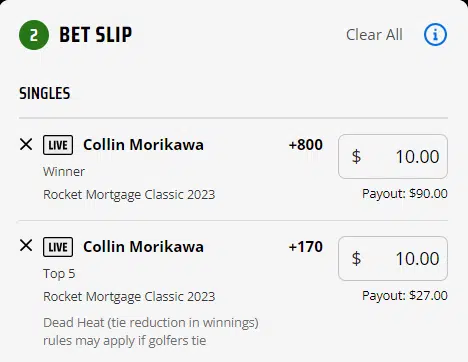 Each way wagers were my preferred bets when I first started out. The wins and places bet is designed to increase your winning potential but lower your original odds. Instead of me placing an outright $10 on Morikawa to win at +800, I also throw in $10 on him to place within the top 5 at +170.
Therefore, if Morikawa wins the Rocket Mortgage, I receive a $90 payout for the +800 odds bet, plus my $27 from the top 5 bet. My total take works out to $117 on a $20 punt. Some sportsbooks have structured each-way bets, where you do not need to wager separately, as shown in the image below.
Top Finisher
Top finisher bets are common among golf punters looking to increase their chances of winning. Instead of picking a player to win the tournament, you back them to finish in the top 5, 10, or 20.
The odds for a top 5 finish are less favorable than an outright win or place, but they are more attractive than a top 10 or 20 finish.
Round Bets
Round bets are ideal for fans who watch copious hours of golf and wish to spice up the entertainment. Weather and the current course conditions are vital in this sphere as you pick one player to post a lower round over their 2 or 3-ball.
50% chance of winning. However, the odds favor the Round Six Shooters because your win potential reduces to 16.67%.
Hole Winner
Sportsbooks like Unibet offer per-hole wagers, where you can pick one player to win the hole over their peers. However, there is always the risk of a tie with these bets when the dead heat reduction or money split rule comes into effect.
If your chosen player and one of his partners birdies a hole and the 3rd player cards a bogey, the sportsbook may split your initial wager. For example, you stake $10 on McIlroy to birdie a hole at +160. He shares the win with Keegan Bradley while Max Homa makes a bogey.
Your $10 stake is halved to $5, giving you a payout of $13 instead of the initial proposed payout of $26.
Hole Score
Hole score offers odds on players to make birdie or better, par or bogey or worse. The odds are relatively unattractive for these bets, but it is a way to make quick money. If a golfer has traditionally struggled on a hole and is having a bad day, you can back them to make a bogey or worse and enjoy the payout.
Golfer Parlays
Golfer parlay bets are the sports equivalent of a pick 6 in horse racing. Your odds are exceptional for these bets, but you must win every wager you place to be eligible for the payout. For example, I back Morikawa to win the Rocket Mortgage Classic, Taylor Moore to finish in the top 5, and Adam Schenk to bag a top 10 finish.
Individually, the odds are pretty average, but when I Parlay the bet, the odds escalate to +5903. A $100 stake in the bet sets me up for a potential payout of $6,003. If I had split my $100 into 3 and made those wagers separately, my potential payout would only reach $473.27.
Prop bets
Prop bets are almost side bets. They incorporate odds for bogey-free rounds, the player with the overall lowest round in the field, and the best performer from a specific country. Other prop bets include a hole-in-one in the tournament or a specific round.
Make/Miss Cut
As the name suggests, the make-or-miss-the-cut bet gives you odds on a specific player to miss out or proceed to the weekend. Obviously, the odds for these bets are typically unattractive for players who are in form or who had carded an impressive first round.
Conversely, a player may be priced expensively to make the cut if they card a +7 on day one and have little chance of making it into the weekend.
FAQ
Is Betting On Golf Legal?
Yes, betting on golf is legal in 37 states in the United States as of 2023. Sportsbooks like DraftKings, BetMGM, and Caesars Sportsbook give you access to odds on the PGA Tour, DP World Tour, LIV Golf, and the PGA Tour Champions.
Is There In-Play Betting For Golf?
Yes, in-play betting in golf allows you to wager in real time and take advantage of attractive odds. During a tournament round, you can back one player to post the lowest score of the day in the field, their group, or win a specific hole.
In-play betting gives you the chance to see how a player's hole or round unfolds before you stake a wager.
Which Are The Biggest Tournaments For Golf Betting?
The biggest tournaments for golf betting are the Masters, the U.S. Open, PGA Championship, Open Championship, and the Ryder Cup.
Where Can I Find The Latest Golf Odds?
You can find the latest golf odds on DraftKings, BetMGM, FanDuel, PointsBet, BetRivers, and Caesars Sportsbook. Alternatively, you can find the best odds on aggregator sites like OddsChecker.
Can I Live-Bet Golf?
Yes, you can live-bet on golf online and will notice how odds are constantly updated during play. It reflects the market's attitude towards a player and represents the current performance. If a golfer is on form for that round, they will carry an expensive price tag to post the lowest total for the day. Conversely, a player struggling for form will have cheaper odds.
Final Thoughts
Golf betting sites have sprung up across the 37 legal states in the US, but as the post revealed, the industry is still in its infancy. Most online golf betting platforms offer odds on PGA Tour, DP World Tour, LIV Golf, and PGA Tour Champions tournaments.
Before you decide on a preferred sportsbook, I recommend checking that they are licensed in your state and if they offer favorable odds and a healthy selection of golf bets. Although all 10 sites listed above are worth a look, I find DraftKings delivers the overall best golf betting experience.
DraftKings offers attractive odds, handsome sign-up bonuses, and a wealth of golf tournaments to bet on. Finally, it is an easy platform to set up and start wagering on your favorite professional golfers.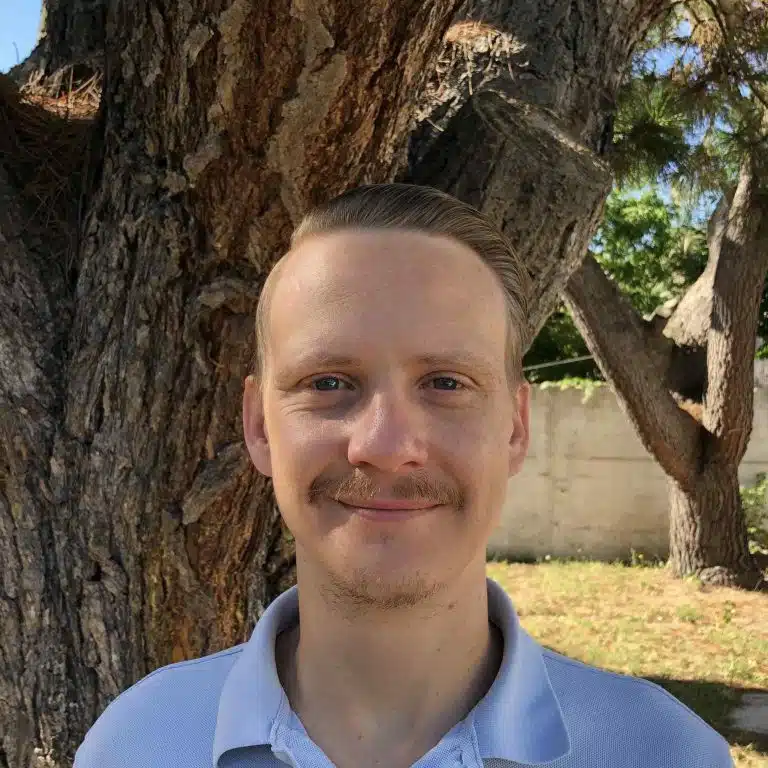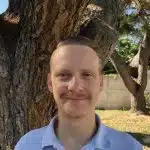 Matt is a seasoned golf equipment writer and sports fanatic. He holds a Postgraduate in Sports Marketing and has played golf for over 28 years.