FootJoy produces golf gloves for wet and dry weather, ensuring comfort, enhanced traction, and breathability. After reading this post, you will know the best FootJoy golf gloves for 2023 and whether their sizes fit your hand.
The 8 best FootJoy golf gloves for 2023:
By the end of the review, you will know which FootJoy gloves offer the best breathability, moisture control, friction, and rain resistance for optimal control. In addition, I examine the top pick for ladies and golfers on a budget before providing tips on what to consider with FJ golf gloves.
Top 3 FJ Golf Gloves
Best Overall
Best Budget
Best For Warm Weather
FootJoy StaSof
FootJoy Contour FLX
FootJoy Tropicool
Pros

Provides optimal traction in all weather
Breathable
Prevents moisture build-up

Affordable golf glove
Breathable mesh around the knuckles and fingers
Soft-feeling Cabretta leather

Exceptional breathability
Entry-level price tag
Gripped surprisingly well in all conditions

Cons

Expensive for a glove
Right-hand-oriented gloves are not available in cadet sizes

Moisture wicking could be better
It is only offered in white

It is not the most durable glove I have worn
Only available in white

Price Score
78.3
93.8
93.8
Comfort
92.1
90.0
91.4
Traction
94.6
89.6
88.8
Breathability
93.7
93.8
96.7
Moisture Wicking
88.2
84.7
83.8
Rating
4.4 Stars
4.3 Stars
4.2 Stars
Best FootJoy Golf Gloves 2023 Review
1. FootJoy StaSof  – Overall Best FootJoy Golf Glove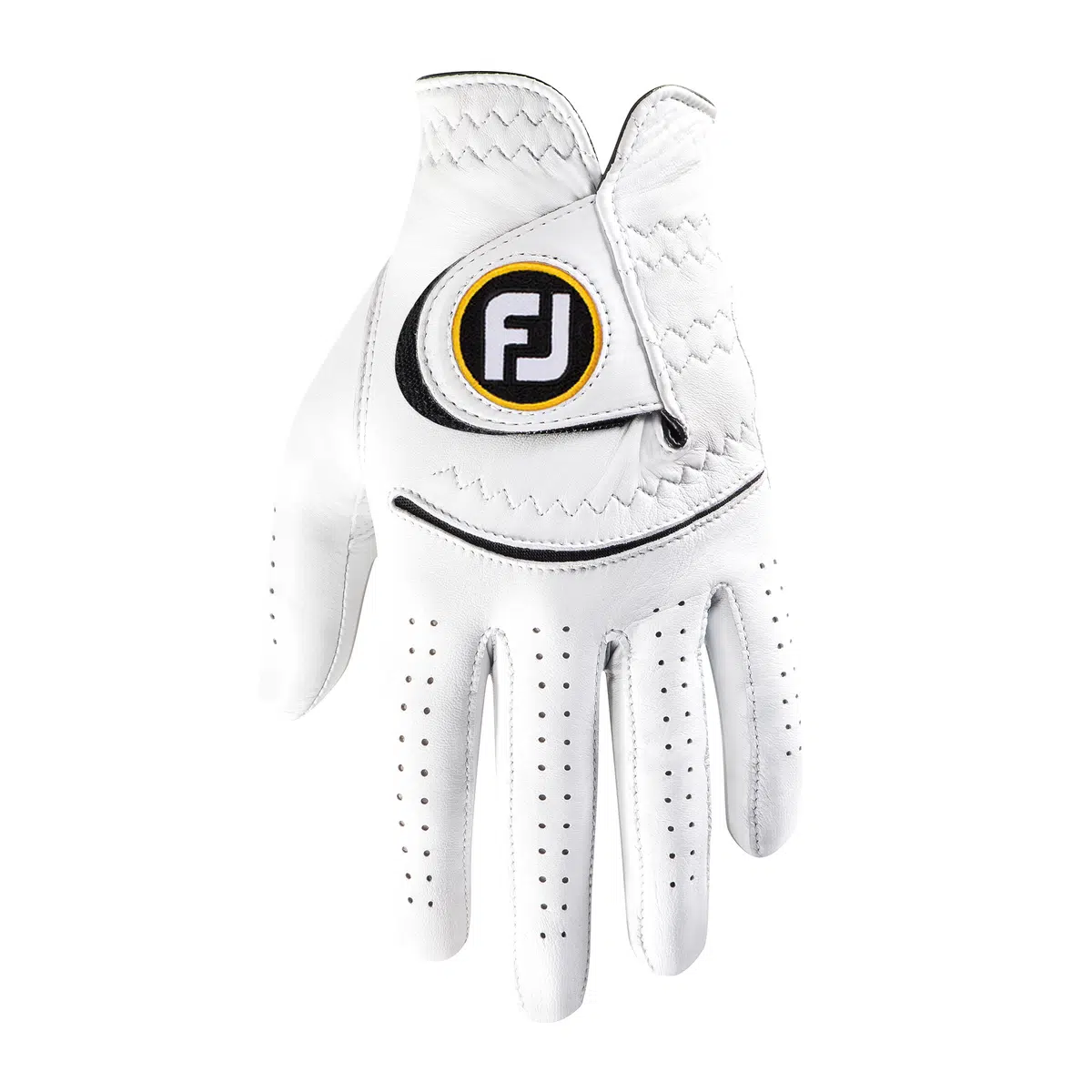 Pros
Provides optimal traction in all weather
Breathable
Prevents moisture build-up
Durable, high-quality leather
Soft feel
Cons
Expensive for a glove
Right-hand-oriented gloves are not available in cadet sizes
The StaSof stands out as the overall best FootJoy glove for its breathability, moisture control, and soft feel. In addition, I found its Advanced Performance Leather provides substantial traction in the sun and rain for optimal control of my golf club.
FootJoy roped in Taction 3 Advanced Performance Leather from famed English glove specialists, Pittards. The leather is soft on the skin, and its enhanced traction enabled me to reduce my grip pressure and control my club.
The upper finger section is littered with perforations to encourage airflow through the interior and minimize moisture build-up in the heat. Next, the 3-directional comfortable velcro closure made it possible to adjust the fit to my preference.
Finally, FootJoy StaSof gloves are designed for left and right-handed golfers and feature in standard black or white.
Rating: 4.4
Pros
Affordable golf glove
Breathable mesh around the knuckles and fingers
Soft-feeling Cabretta leather
Durable finish
Contoured fit for optimal comfort
Cons
Moisture wicking could be better
It is only offered in white
Golfers on a budget will appreciate the affordability of the Contour FLX, which impressed with its breathability, moisture build-up control, and traction. It also provided a soft feel and durable build thanks to the employment of Cabretta leather.
My favorite feature on the Contour FLX is the breathable power net mesh along the knuckle and finger zone. It kept the air flowing during testing, ensuring my hand remained cool during shots. The consistent airflow prevented sweat build-up on the interior for dry, comfortable wear.
I relished the contoured design and internal wrist elastic on the back of the hand, allowing me to achieve my optimal fit. Despite its affordable price, FootJoy employed their in-house CabrettaSof leather to produce a soft, pleasant touch and a durable finish.
In addition, the 3-direction closure allowed me to loosen or strengthen the fit for comfortable wear.
Rating: 4.3
3. FootJoy Tropicool – Best FootJoy Golf Glove For Warm Weather
Pros
Exceptional breathability
Entry-level price tag
Gripped surprisingly well in all conditions
Available in standard and cadet sizes
Hassle-free velcro closure
Cons
It is not the most durable glove I have worn
Only available in white
When I play in warm weather, I must operate with a breathable design that restricts moisture to keep my hands cool and dry. Just like the Footjoy Tropicool. At first glance, I was skeptical as I noticed minimal perforations. However, once I put it on, it pleasantly exceeded my expectations.
It provided air into the glove thanks to the Nanolock materials on the palm and the back of the glove. This lightweight design produced barely noticeable gaps across the key points, with an opening for the breeze to enter and cool my hand.
I was initially concerned about the grip on the glove, given the Nanolock Fiber material, and again, it exceeded my supposition. I managed to produce ample traction in the sun and light rain.
The Tropicool is a highly affordable golf glove worth considering for warm weather and golfers on a budget. However, it was relatively beaten up after a couple rounds with it, so I am not sure how long you can expect it to perform optimally.
Rating: 4.2
4. FootJoy WeatherSof – Best All Weather FootJoy Gloves
Pros
Optimal grip in all weather conditions
Finger perforations enhance breathability
Durable leather patches on the palm and thumb
Adjustable, secure closure
Designed in standard and cadet sizes
Cons
The perforations caused water to enter the interior in heavy rainfall
It could have delivered a better moisture-wicking performance
Living in a subtropical climate as I do caused me to experience countless rounds with two to three seasons. This taught me to prepare for any situation, and one approach is to employ all-weather gloves for maximum traction. The WeatherSof range is the best all-weather design from FootJoy for its feel, grip, and comfort.
The star feature is the FiberSof material, creating a soft appealing feel and enhanced traction in all conditions. In my experience, the grip on the WeatherSof performs optimally in all situations. The only downside is the finger perforations.
They caused my hand to get soaked in a heavy downpour. However, I appreciated the holes on a hot day because they ensured airflow continued circulating through the interior.
I thought the Advanced Performance Leather patches on the palm and thumb successfully enhanced durability. I am pretty hard on gloves, especially in this department, and I found it was unscathed after a couple of rounds.
Finally, the ComforTab Closure simplified securing the glove and adjusting the tightness to my preference.
Rating: 4.0
Pros
Exceptionally soft
Crafted with premium Cabretta leather
Excellent moisture control
Enhanced traction
Satisfactory breathability
Cons
Priced at a premium
Only available in 1 color
No cadet sizes for left-handers
I found the FootJoy Pure Touch Limited produced a nimble feel on every shot, owing to its Exclusive Select Cabretta leather. The softest FootJoy glove also ensured a tailored fit, keeping my hand secure through the strike.
Besides the comfortable wear, I felt the Pure Touch handled moisture management superbly. Perforations are added between the fingers to promote ventilation, although that was not its strongest asset. However, the inclusion of perforations on the fingers produced adequate airflow to wick moisture from the surface.
I was also impressed by its traction, and I had no trouble keeping hold of my club in all conditions. Although FootJoy employed high-quality Cabretta leather, I found its friction levels reduced significantly quicker than our overall best pick, the StaSof.
The Pure Touch Limited is only crafted in pearl color but makes up for it with a host of regular and cadet sizes for right-handed golfers. Cadet sizes are not offered to lefties, who must settle for the regular size.
Lastly, the biggest downside of the premium quality glove is its accompanying price tag, which is more than double that of our best budget option, the Contour FLX.
Rating: 3.8
6. FootJoy StaCooler – Best FootJoy Golf Gloves For Women
Pros
Pleasant aloe vera aroma
Soft feeling leather
Optimal breathability
Prevents moisture build-up
Affordable
Cons
Only available in pearl
Not suited to wet conditions.
The StaCooler is a uniquely constructed golf glove for the ladies, featuring Aloe Vera Leather Technology. In addition, it produced outstanding breathability, moisture control, and friction to enhance your grip on every shot.
The star performer on the StaCooler is undoubtedly the Aloe Vera Cabretta Leather Technology. I found it gave off a pleasant aloe vera aroma, and the Cabretta leather ensured a buttery-soft feel when gripping the club.
Next, its abundance of net mesh along the fingers and knuckle zone generates a substantial influx of air while wearing. The exceptional ventilation helps stop moisture build-up on a warm day to ensure a dry, comfortable hand.
Added to its aroma, comfort, and soft feel is an affordable price tag, attractive to all golfers. The StaCooler is only designed in pearl and features a small, medium, and large size. Thanks to its adjustable velcro closure, you can achieve your desired fit for a secure wear.
Rating: 3.8
Read More: The Best Women's Golf Gloves
7. FootJoy RainGrip – Best FootJoy Gloves For Wet Weather
Pros
Exceptional traction in the wet
Quick dry material
Sold in pairs
Breathable
Affordable for a pair of gloves
Cons
I find they became a bit loose after a short period
Not the softest feeling gloves
The FootJoy RainGrip gloves are built for those subjected to long wet days on the links. In my experience, the gloves provide unmatchable traction in the rain compared to other models from the manufacturer. They also contain quick-dry material to shrug off raindrops and prevent soaking your grips.
FootJoy sells RainGrip gloves in pairs to keep both hands dry in the wet and boost friction in undesirable conditions. The added traction stems from the auto-suede knit palm, which enhances tack to keep your hands on the grip at all times.
Despite its rain-resistant qualities, the glove sports a breathable and flexible construction along the back of the fingers. It controls moisture build-up, keeping your hands dry and cozy while wearing.
In addition, I enjoyed the added effort from FootJoy with the removable ball marker and a tee slot. Finally, the RainGrip gloves are only sold in black and a white and grey combination. Plus, they are crafted in regular and cadet sizes from small to extra large.
Rating: 3.5
Read More: Best Rain Golf Gloves
8. FootJoy HyperFLX – Best Moisture Wicking Control FJ Gloves
Pros
Superior moisture-wicking qualities
Comfortable wear
Soft feel
Adequate traction
Available in cadet and regular sizes
Cons
Only available in white
Moderately expensive for a glove
We close out our best FootJoy golf gloves review with a welcome option for golfers operating in warmer climates. The HyperFLX produces the finest moisture-wicking qualities of the land, owing to its PowerNet mesh along the knuckles and perforations on the upper fingers.
FootJoy fitted the HyperFLX with a PowerNet mesh around the knuckles to maximize airflow and promote a comfortable fit. The consistent ventilation helped to limit sweaty hands up before they got out of control and soaked the interior. As a result, I enjoyed dry, comfortable wear.
The Cabretta palm produced a supple feel and boosted the durability of the glove. It also proved effective at keeping water out in light rain. In addition, Nanolock materials generate a lightweight finish for breathability to enhance quick dry qualities.
Lastly, the FootJoy HyperFLX glove is designed in regular and cadet sizes ranging from small to 2XL. It is only crafted in white, and I must say, I would have appreciated a couple other color options.
Rating: 3.1
What To Consider When Purchasing FootJoy Golf Gloves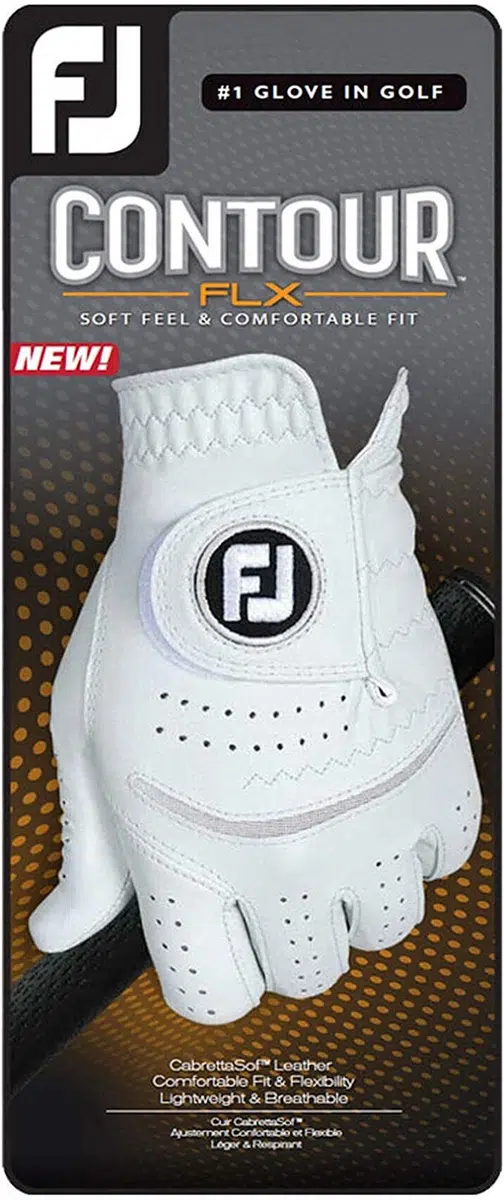 Regular vs Cadet
FootJoy develops regular and cadet-style gloves to cater to big, small, long, short, and wide hands. A cadet glove is broader but shorter than a regular-sized equivalent and worked for individuals like my father, who would rip regular gloves consistently because his hand was too wide for the design.
FootJoy cadet gloves are only available to right-handed golfers like me, who wear a glove on the left hand. I have provided an informative chart below highlighting what size hand correlates to which glove to operate with if you are unsure about what glove fits your hand.
You should measure two parts of your hand to identify the ideal glove design. First up is the length of your middle finger from the base of your hand, followed by the circumference of your hand. Write down the measurement and refer to the chart above to find your glove design.
Size
Once you have decided between a regular or cadet design, determine what size glove best suits your hand. With your hand measurements in mind, refer to the chart to identify the optimal glove size.
For example, my middle finger extends 4 inches long, while my hand circumference is the same. Based on FootJoy's guidance, they suggest I use a medium size glove, which I do. FootJoy gloves sizes typically range from small to 2XL, covering most hand sizes.
Weather Conditions
Now that you know what sized glove fits your hand, consider the weather conditions you typically play in. If you predominantly play in warm weather, you want a highly breathable, moisture-wicking glove like the TropiCool.
Conversely, I recommend operating with the extreme traction of the FootJoy RainGrip gloves if you live in a high-rainfall area. Alternatively, you can consider all-weather gloves, which provide superior friction in the wet and dry, like our top-ranked FootJoy glove, the StaSof.
FAQ
Which Footjoy Glove Is Best For Hot Weather?
The TropiCool is the best FootJoy glove for hot weather because of its exceptional breathability, moisture control, and affordability.
What Is The Difference Between Footjoy Golf Gloves Cadet And Regular?
The difference between the FootJoy cadet and regular gloves is their width and length. A cadet glove carries a wider palm area and shorter fingers than the corresponding regular size.
Conclusion
After reviewing FootJoy golf gloves, I am satisfied that their work's quality matches their footwear expertise. They stock an impressive selection of breathable and moisture-controlled gloves for warm weather and high traction gloves in the rain.
However, the StaSof is the best FootJoy golf glove for its traction, breathability, moisture control, and soft feel.
Read More: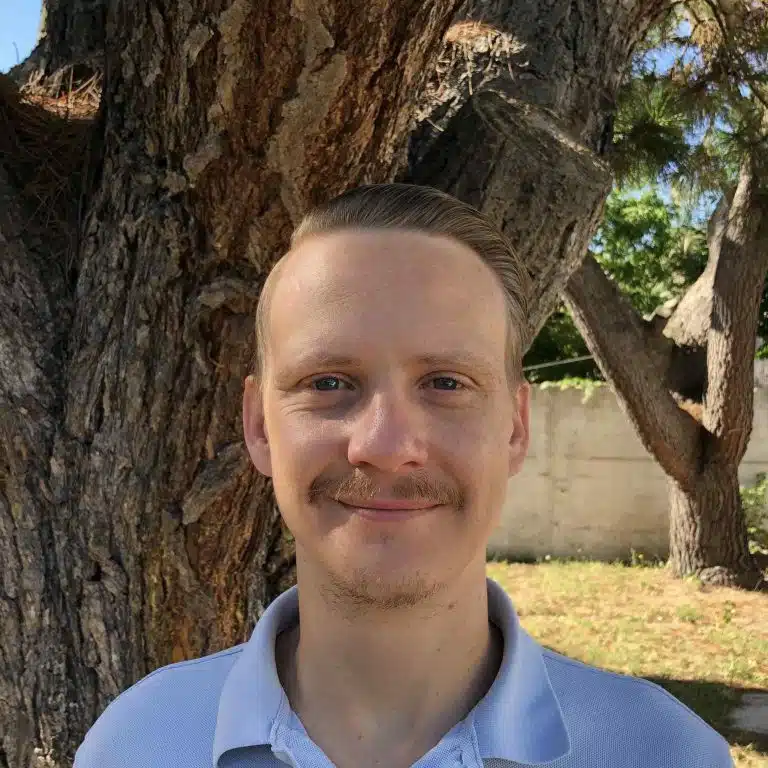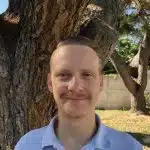 Matt is a seasoned golf equipment writer and sports fanatic. He holds a Postgraduate in Sports Marketing and has played golf for over 28 years.