In 2016, Padraig Harrington showed that his average driving distance was 6-yards shorter with mobile golf shoes. The design you wear also impacts comfort and breathability, which can make or break the enjoyment of a round. To guide you on the right path, I have compiled a list of the 8 best golf shoes for 2023.
The list features options from renowned golf shoe brands and is tailored to help all golfers find their ideal match. I will also touch on the cushioning, price, and movement provided by each product.
Overview Of Our Best Golf Shoes for 2023
Best Men's Golf Shoes

Best Spiked Golf Shoes

Best Budget Golf Shoes

Adidas Codechaos Spikeless

FootJoy Premiere Packard

Skechers Go Golf Drive 4

Pros

Made from recycled materials

Waterproof upper mesh

Boost your leg drive

Sufficient grip in hot and dry conditions

Includes superior cushioning

Excellent grip

Classic appearance

OrthoLite EcoPlush Fit-Bed provides soft cushioning

2-year waterproof warranty

Waterproof

Water-resistant

Good traction in all conditions

Doubles as casual sneakers

Lightweight and easy to walk in for 18-holes

High-rebound cushioning for superb comfort

Cons

Oversize design is not appealing to low handicap players

Expensive

The appearance may bore fashionable golfers

Difficult to clean outsole

Price Score

83.2

83.7

94.6

Grip Score

95.6

94.1

85.1

Comfort Score

94.2

92.3

87.3

Rating

4.5 Stars

4.5 Stars

4 Stars
Our Research Parameters 
Golfspan is independent and not pressured by manufacturers to recommend products. We were not paid for the golf shoe reviews in this article. These golf shoes were selected by our team, who have over 50 years of experience playing golf and hundreds of hours reviewing products. We may earn an affiliate commission when you purchase something through our retail links.
24 Products were considered from 10 brands on:
Cushioning

Breathability 

Grip

Waterproofing

Looks

Price
What To Consider When Purchasing Good Golf Shoes
Spikes Or Spikeless?
There are two predominant categories of golf shoes: spikes and spikeless. Spiked shoes have external cleats on the sole that can be replaced when necessary, while spikeless shoes have rubber dimples or studs that form part of the sole.
Spikeless shoes have become extremely popular due to their comfort and versatility.  Many look like traditional sneakers and can be worn on and off the course. One cannot do this with spiked golf shoes. Spikeless shoes also tend to be more comfortable. 
Contrarily, spiked shoes sport a traditional look, but they offer better traction in wet conditions. Plus, they contain replaceable cleats, which means your shoes last longer.
While we are talking about the design of the shoes, there are other less prevalent options, such as the golf boot. It is more commonly used in colder climates, but it restricts movement and is heavy. They do, however, offer great protection and support as well as insulation.
Another possibility for golfers who play in warmer environments is the golf sandal. While many more traditional golf clubs and players will frown on the concept, they are practical and cool in certain situations. They are not recommended for formal clubs or golf events.
Grip
Once you have found the best design for your feet, you need to consider stability and grip. Your feet are the platform from where your game is launched. Your feet need to be well anchored to swing freely and optimize your leg drive for maximum power.
The shoe needs to be snug to prevent foot movement inside the shoe. The sole has to have good traction under all types of terrain and conditions. The modern trend is towards spikeless shoes, but the traditional spiked golf shoe is still very much part of the scene.
Comfort
During a typical round, you will spend four hours on your feet and cover around five miles during eighteen holes, so your shoes need to be comfortable. A soft, bouncy innersole helps to relieve fatigue and conserve energy.
In addition, weight is another factor to consider when thinking about comfort. Obviously, a lighter shoe is easy to wear for 18-holes. However, heavier shoes may provide more support and cushion to your feet.
Comfortable shoes will not only make your round more enjoyable but could have a positive impact on your performance. You cannot expect to perform at your best if your feet are hot, sore, and tired. Comfort is essential.
Read more: If you're feet tend to feel tight in most shoes, then check out our review of the best golf shoes for wide feet.
Waterproofing
Your golf shoe also needs to be waterproof. Early morning four balls might find the course still covered in dew, or you may get caught in a sudden downpour. There's nothing worse than trudging the rest of the day with soggy shoes. The materials used for waterproofing often also help make the shoes more durable.
Breathability
If you play in hot and dry conditions, breathability is paramount to comfort. If there is no airflow, your feet will sweat and start to swell, leading to discomfort.
There is often a bit of a tradeoff between breathability and waterproofing. The more you have of the one, the less you generally have of the other. Some manufacturers manage to achieve a great balance between the two. If not, you will need to decide which factor is more important.
Durability
Most quality golf shoes are a fair investment these days, and you want to be sure they last. Shoes take a lot of strain during a round of golf, so durability is of the utmost importance. This will largely be determined by the quality of the materials and the workmanship.
It is also important to note that spikeless shoes will eventually wear down, whereas cleats can be replaced. That is not to say one should avoid spikeless shoes but think about that while you shop.
Budget
Speaking of the cost of shoes, one has to consider the budget. Golf requires an investment in a fair amount of equipment, clothing, and accessories. Look for shoes that fit your budget. Many quality shoes offer good value for money.
The following are some of the top-rated golf shoes on offer by the market for this year.
Reviews of The Best Golf Shoes for 2023
Earning the title of the best men's golf shoes for 2023 is the Adidas Codechaos Spikeless footwear. Despite their moderately high price tag, these shoes are stylish, comfortable, and promote maximum leg drive to produce more power at impact.
Adidas constructed these shoes with high-performance recycled ocean material. Not only is it healthy for the environment, but it also delivers supreme breathability. In addition, the design features a waterproof mesh upper to offer additional support to your feet while rotating your body during your swing.
Furthermore, the Codechaos Spikeless shoes feature a Traxion rubber outsole fitted with Twist Grip technology. Twist Grip secures your feet to the turf for superior stability and balance while walking and swinging.
To support the sole of your feet, these shoes contain a boost midsole. It cushions your feet to keep you comfortable for 18-holes.
On top of their grip and comfort, these shoes look good and are available in four colors.
The downside of these golf shoes is that the spikeless construction is not suitable for ultra-wet or hilly courses. In these conditions, cleats are a better option.
In summary, the Adidas Codechaos Spikeless are comfortable and encourage optimal leg drive. Although the price tag will not suit everyone's budget, it is worth considering for those looking for a comfortable, warm-weather golf shoe.
Rating: 4.5 Stars
If you appreciate classic designs, and optimal grip then the premium-priced FootJoy Premiere Packard golf shoes should grab your attention. These golf shoes may look traditional on the outside, but they are packed with modern technology to enhance your grip, support, and game.
These golf shoes are expertly crafted using premium Pittard leather to optimize the waterproofing and give it a classic golf shoe look. FootJoy also offers a 2-year waterproof warranty, should you experience any issues.
The OrthoLite EcoPlush Fit-Bed absorbs the impact of each step to keep your sole shielded. As a result, you enjoy exceptional comfort underfoot. 
In addition, the shoes are fitted with low-profile Pulsar spikes and a VersaTrax+ outsole that maximize stability and traction. The spikes help you keep your feet in position during your swing, to increase rotation and leg drive. They are supported by the VersaTrax+ anti-channeling traction pattern that gives you a grip on slopes and wet lies.
In summary, the FootJoy Premiere Packard golf shoes are not cheap, but their performance backs that up. This pair is not for everyone. However, if you are a traditionalist and you have the budget for well-constructed golf shoes, these might fit you.
Rating: 4.5 Stars
You don't need to break the bank to get yourself a pair of quality golf shoes. Top-rated golf shoes offer superior comfort, maximum traction and bounce. Given its price, it is surprising that  The Skechers Go Golf Drive 4, offers all these features. It is for that reason that they bag the title of the best budget golf shoes. 
This design impressed so much that they were also a contender for the best spikeless golf shoes this year.
Skechers Go Golf Drive 4 golf shoes present a casual sneaker design that is comfortable, water-resistant and grips optimally.
The Goga Max insole technology offers high-rebound cushioning, to absorb the impact of every step. Feedback from customers' reports has eliminated the discomfort caused by previous models. These shoes are so comfortable, you are happy to keep wearing them after your round.
This spikeless golf shoe is fitted with a durable traction rubber plate that provides stability equally as good as any spiked shoe. The traction is more reliable than most spikeless shoes on steep inclines and soggy turf.  
In addition, they contain a Dri-Lex moisture-wicking lining, that expels sweat from the shoes to keep your feet cool and dry.
Overall, the Skechers Go Drive 4 shoes are comfortable, cool, and provide superb traction. They are ideal for any golfer playing in warm climates looking to reduce discomfort while out on the course.
Rating: 4 Stars
Puma Ignite says, "More Comfort + More Traction = PWRADAPT". That is why they are the best-rated golf shoes for grip. Those who play on courses that require additional traction may find value in these kicks.
The PWRADAPT technology along with the full-length Ignite foam cushioning platform provides remarkably responsive 3- dimensional traction and foot comfort.
The biggest feature of the newly upgraded Ignite PWRADAPT is the 360 PWRCAGE. This caged shoe supports the midfoot for greater stability during the swing. The cage acts as a saddle around the foot giving a perfect snug fit and stability.
An internal "bootie" encompassing the foot, known as the Adaptive Fit System, further adds to foot support, particularly in high work areas.
An Ignite Foam midsole gives the Puma Ignite PWRADAPT Caged greater comfort and a high degree of positive energy return.
Extremely thin and lightweight, PWRFRAME is strategically placed on high-stress areas of the uppers. As a result, it provides support and stability.
The PWRADAPT sole system consists of a GripZone traction base and secondary traction lugs for all-terrain grip. In addition, it features seven replaceable Tornado spikes or cleats that enhance traction in extreme conditions.
The Puma Ignite PWRADAPT comes with a waterproof guarantee.
Overall, this very attractive golf shoe is packed with technology and style to fulfill the aim of comfort and traction. As a result, it benefits those players who play golf on undulated courses or in soggy conditions.  
Rating: 4 Stars
If you play your golf in a hot and dry climate, you will need shoes that promote maximum airflow, to keep your feet cool and dry. Despite its outstanding waterproof qualities, the Gore-Tex material enables constant airflow through the shoe. That is why Ecco Biom claims the title for the coolest golf shoes for 2023.
These shoes are crafted using 100% Gore-Tex leather to offer superior waterproofing to keep your feet dry. In addition, the leather extracts sweat and moisture to ensure you are comfortable and cool during hot days on the golf course.
Furthermore, the employment of Biom Natural Motion technology lowers your feet closer to the ground. That improves your balance to maximize your rotation and leg drive for increased power during your swing.
The Natural Motion technology combines with the Ecco MTN Grip to further boost your traction and hip rotation.
Moreover, the design team fitted the Biom Fore Tex shoes with X-Tensa visible technology to protect your feet.  The laces link to the sole through internal enforcement, which fastens the shoes for a secure fit.
Lastly, these shoes feature an Ortholite inlay sole designed to cushion your feet around 18-holes.
In summary, the Ecco Biom Gore-Tex shoes are ideal for those who play in hot areas and need breathability. Thanks to their waterproofing, they also keep your feet dry in the wet. But, the grip is suspect in the wet.
Rating: 4 Stars
Despite the increased comfort, spikeless shoes tend to provide less grip on hills and on wet turf. That is why I always suggest spiked shoes in those conditions. However, if you are on a budget and cannot afford a pair for different weather, the New Balance Foam Pace SL is the next best thing. 
The rubber sole grips into the turf and provides traction in the rain or shine. Plus, it provides stability on hilly layouts, where other spikeless designs struggle. That is the reason it tops the charts for the best spikeless golf shoes.
The Fresh Foam midsole and Molded Cush + insole of The New Balance Fresh Foam Pace SL earn it the crown of the best golf shoe for comfort.
The New Balance engineers fitted these shoes with a 10mm Drop Fresh Foam Midsole to maximize cushioning and impact absorption. As you walk, it protects the sole of your feet from making direct contact with the ground for added support.
Furthermore, it combines with the Molded Cush + insole to make you feel like you are walking barefoot on a soft Persian rug.
Besides their optimal comfort, these golf shoes possess a waterproof upper mesh that works to keep your feet dry and cool in wet conditions. Each pair is sold with a 2-year waterproof warranty.
To sum it up, the New Balance Fresh Foam Pace SL shoes are ideal for men who walk and carry their bags. The cushioning and breathability result in comfortable, cool, and dry feet during your round.
Rating: 4 Stars
Golf Shoes FAQs
Which Brand Of Golf Shoes Is The Best?
I have worn shoes from every brand on this list, and the best golf shoes vary depending on the category. For example, if you are looking for comfortable spikeless shoes, Skechers or New Balance is hands down the best. The latter are experts in creating shoes for long-distance runners and know how to maximize comfort for extended periods.
Furthermore, if you are looking for the best golf shoes for traction, Puma or FootJoy are your best options.
What Shoes Are Good For Golf?
Your first choice of footwear when heading out on the course is golf shoes. They provide optimal grip and comfort and are designed to be worn for long periods. However, if you don't have access to golf shoes, you can wear sneakers. 
The downside of sneakers is that you don't enjoy the grip you would with golf shoes, and they do not keep water or moisture out.
What Golf Shoes Does Tiger Wear?
According to a 2020 article by Golfweek, Tiger used the Nike TW20 Frank Edition shoes. However, given his time away from the sport of late, it is difficult to say what he wears now.
Do Pro Golfers Wear Spikeless Shoes?
Yes, pro golfers do wear spikeless shoes. Especially when playing in hot, dry climates and demand optimal comfort. The first pro to wear spikeless shoes was Fred Couples at the 2010 Masters.
Final Thoughts
Using incorrect golf shoes can impact your leg drive, power, distance, and comfort. To keep your feet cushioned and driving forward, it is worth considering one of the picks from our golf shoe reviews.
The traditionalists should appreciate the FootJoy Premiere Packard's, while spikeless fans will benefit from the comfort of Skechers Go Golf Drive 4 shoes. However, if you are seeking advanced grip, the Puma Ignite PWRADAP Cage is worth the money.
Those solely focused on comfort are best off wearing the New Balance Fresh Foam Pace SL's. In addition, if you play in a high rainfall area, it is worth looking into the Eco Biom Gore-Tex.
The above golf shoes are outstanding in their respective categories, but there also needs to be a winner. The overall best golf shoe for 2023 is Adidas Codechaos 21 PrimeBlue's are the best golf shoes for men.
No products found.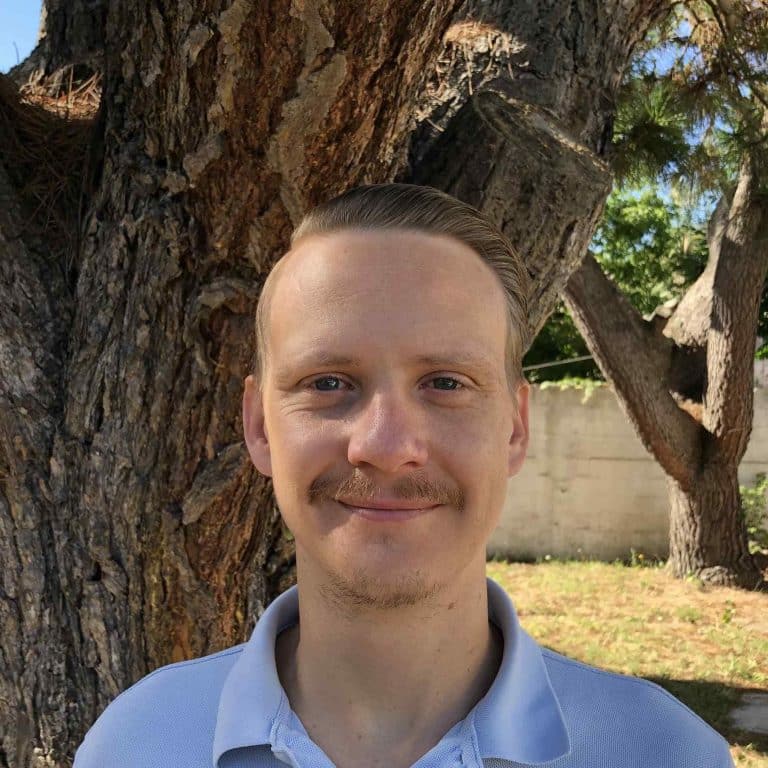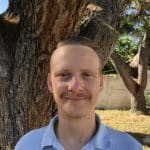 Matt is a seasoned golf equipment writer and sports fanatic. He holds a Postgraduate in Sports Marketing and has played golf for over 28 years.