Most golf courses are run like any other sales organization where the selling of rounds of golf to members or visitors, creates their turnover and profit. Ideally, they want to put the maximum number of people on the course every day, but without some control systems, it would be chaos. Hence tee times are allocated, which are specific times each group or 4-ball must start the round.
Why Is It Called Tee Time?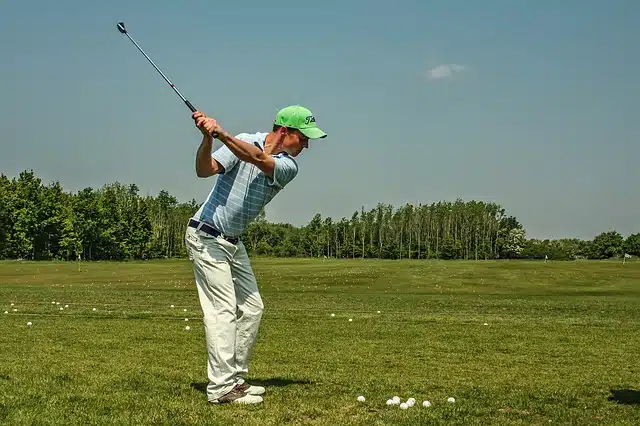 Simply put, the tee box is the area you will start the round, and the allocated time is for that specific teeing area.
Are Tee Times All Allocated To The First Tee?
Depending on the course layout and daylight hours, many golf clubs allocate tee times to two different tee boxes, which assists in accommodating more players on the day. Generally, the course is split into the front and back nines, and both will be situated close to the clubhouse. Club competitions and social sponsored days adapt this format.
How Do You Book A Tee Time?
In the old days, clubs would attach a timesheet to a notice board and members would fill in their names at their preferred tee time. These days online booking systems are used and assist visitors in procuring a set time for their game. It is prudent to make a call to the golf club to check and confirm your tee time.
What Are The Time Intervals Between 4-balls?
Clubs can allocate tee time intervals from 5 to 8 or even 10 minutes apart. The reason is to ensure the speed of play is smooth without having to wait for long periods between shots. The curse of modern-day golf is slow play, which takes all the enjoyment out of the round. Clubs have roving marshals on a golf cart to make sure players keep up with the 4-ball in front of them. Slow play can be penalized during a competition, with strokes being added to the slow player's scorecard. 
Are There Any Basic Rules On Tee Times?
It is unacceptable to arrive at the tee box on the allocated time for tee-off, and then start scratching for a golf ball, glove, and pegs. Players should arrive at the club in good time and report to the starter or pro shop to let them know you have arrived. The walk to the allocated tee may be a few minutes away, and all these factors should be taken into account. Report to the allocated tee box at least 10 mins before your start time. This keeps the field moving at a decent pace and avoids delays. Remember golf is a gentlemen's game and etiquette is very important.
What Happens If I Am Late For My Tee Time?
Firstly, if you are running late, phone the club to advise them, and they may be able to adjust the start times of players behind you. Most clubs will try to accommodate you and squeeze you into another time slot. Alternatively, you will be moved to tee off at the back of the field. Your playing partners will not be amused or may choose to play at the allocated time, and you will have to catch up to them on the course. This means you will skip the holes they have played.
What is a One Tee Start?
During the summer months or holiday periods, many golf courses use only one tee to start the round. This will allow the casual golfer looking to play 9-holes late in the afternoon the opportunity to play. The only negative about a one tee start is if you are playing as a two-ball, you can end up playing behind a group of 4-balls. If this happens, rather than wait on every shot, each of you plays 2 balls per hole. Just make sure you are not holding up players behind you!
Are All Tee Times for 4-ball Groups?
To accommodate groups of less than 4 players, golf courses allocate the early morning tee times to two or 3-ball groups. This could be from 7 to 9 am and makes the round enjoyable for them. Playing as a two-ball behind a 4-ball is painfully slow and very frustrating!
What is Ball in the Shute Tee Time?
Public golf courses or smaller clubs often use "ball in the shute" tee times. Basically, as the players arrive they place a ball in a specially designed shute on the 1st or 10th tee box. When the ball comes out, it is your time to tee off. A very simple, but effective way of controlling start times, without too much fuss. It also allows golfers to "pitch and play" without the formality of booking a time. 
Conclusion
Learning all the golf jargon, etiquette, and rules of play should be a priority for all golfers. It can assist in avoiding embarrassing moments on and off the course. Booking a tee time is the same as making a reservation at a restaurant.
Nick Lomas is the founder of GolfSpan, an avid golfer, not quite a pro but has over 15-years of experience playing and coaching golfers from all over the world. His mission is to bring the golfing community a better experience then it comes to choosing the right golf gear, and finding the right set up for your game.