Par 3 golf courses offer a unique and enjoyable golfing experience, providing the perfect environment for golfers of all ability levels to practice and hone their skills.
So what is a par 3 course? A par 3 course is smaller than most golf courses as it exclusively includes par 3 holes, and each is only around 80-200 yards. This makes them great for beginners or more advanced players looking to work on their short game.
In this guide, we'll discuss everything you need to know about par 3 golf courses, including their layout, design, benefits, and some of the best ones in the USA.
If you're unfamiliar with par 3 golf courses, you could miss out on an excellent way to improve your game, build your confidence, and have fun.
What Is a Par 3 Golf Course?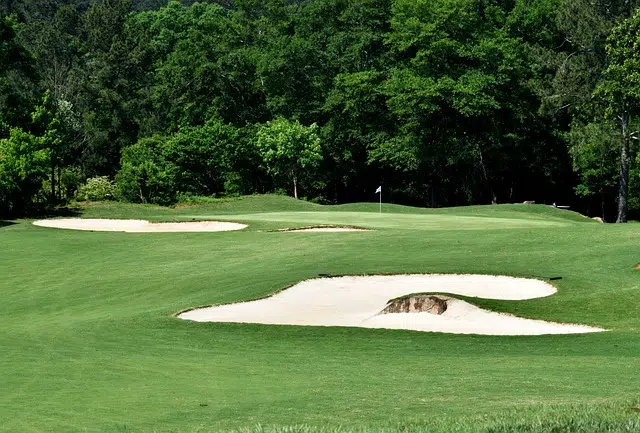 The first thing to get out of the way is: what is a par 3 course? A par 3 golf course features only par 3 holes (par 3 meaning: each hole requires three strokes to complete).
What is a par in golf? Well, typically, courses combine par 3, 4, and 5 holes.
These par courses, however, are designed for shorter gameplay and only include par 3 holes. They are ideal for beginners and experienced golfers looking to improve their short game.
The layout and design of par 3 golf courses typically consist of shorter holes ranging from 80 to 200 yards in distance. They may incorporate obstacles such as bunkers, water hazards, and trees into the course design to challenge golfers and add variety to the game.
When playing on a par 3 golf course, golfers generally need fewer clubs than on a full-size course, and you should adopt standard golfing attire. Etiquette and rules on a par 3 golf course include maintaining a reasonable pace of play and observing proper course etiquettes, such as repairing divots and ball marks.
Many people mistake par 3 golf courses for executive golf courses, which they are not.
Benefits of Par 3 Golf Courses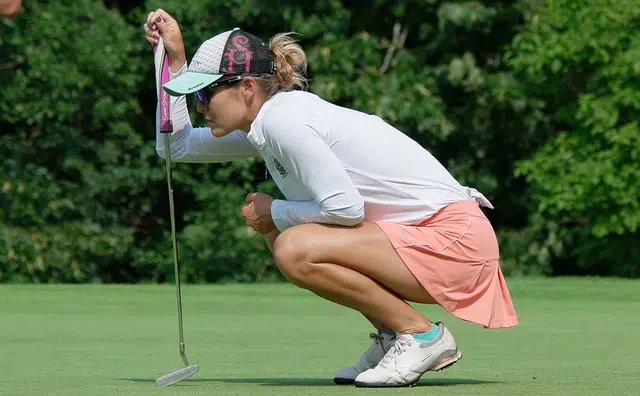 Playing on a par 3 golf course offers numerous benefits, including skill-building and practice. These courses provide an excellent opportunity for golfers to work on their short game, iron play, and putting. Compared to full-size courses, par 3 courses require less time to play, making them more accessible and convenient for busy schedules.
However, par 3 golf courses may not offer the same level of challenge and variety as full-size courses, which can impact the overall experience of playing golf. Nevertheless, the focused practice and skill development offered by par 3 golf courses make them a valuable asset to any golfer's repertoire.
10 Best Par 3 Golf Courses in the USA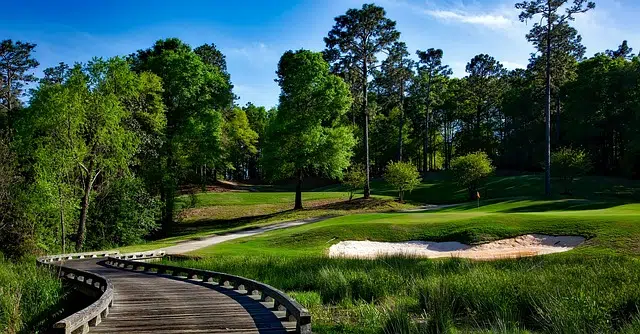 If you're wondering, 'What's a great par 3 golf course near me?', this list might be just what you are looking for. Here are ten of the best par 3 golf courses in the USA that our team have played on and absolutely love.
Threetops at Treetops Resort, Gaylord, MI – Known for its stunning elevation changes and picturesque views, Threetops is a must-play course for any golf enthusiast.
Augusta National Par 3 Course, Augusta, GA – As part of the famous Augusta National Golf Club, this par 3 course offers an unparalleled experience steeped in golf history.
The Cradle at Pinehurst Resort, Pinehurst, NC – This 789-yard course is surrounded by beautiful scenery and features challenging greens that will test your short game.
Challenge at Manele, Lanai, HI – Set on the cliffs of Lanai, this oceanfront course offers breathtaking views and a unique golfing experience.
Blue Rock Golf Course, South Yarmouth, MA – With its meticulously maintained greens and challenging holes, Blue Rock Golf Course is a great choice for golfers seeking to improve their short game.
Bandon Preserve at Bandon Dunes Golf Resort, Bandon, OR – Featuring 13 holes and stunning coastal views, Bandon Preserve is an unforgettable golf experience.
Palm Beach Par 3, Palm Beach, FL – This beautiful oceanfront course offers a challenging and enjoyable round of golf in a scenic setting.
Top of the Rock, Ridgedale, MO – Featuring magnificent views of Table Rock Lake and the Ozark Mountains, Top of the Rock is a world-class par 3 course designed by Jack Nicklaus and offers a truly unforgettable golfing experience.
Cloud Nine at Angel Park Golf Club, Las Vegas, NV – With holes inspired by famous par 3s worldwide, Cloud Nine is a great place to practice your short game and enjoy the desert landscape. Golf courses like this can cost a lot of money to build.
The Links at Terranea, Rancho Palos Verdes, CA – Overlooking the Pacific Ocean, this 9-hole par 3 course offers stunning views and a challenging layout for golfers of all levels.
When evaluating the quality and suitability of the best par 3 courses, consider factors such as course condition, design variety, and overall atmosphere.
Tips to Keep in Mind When Playing Par 3 Courses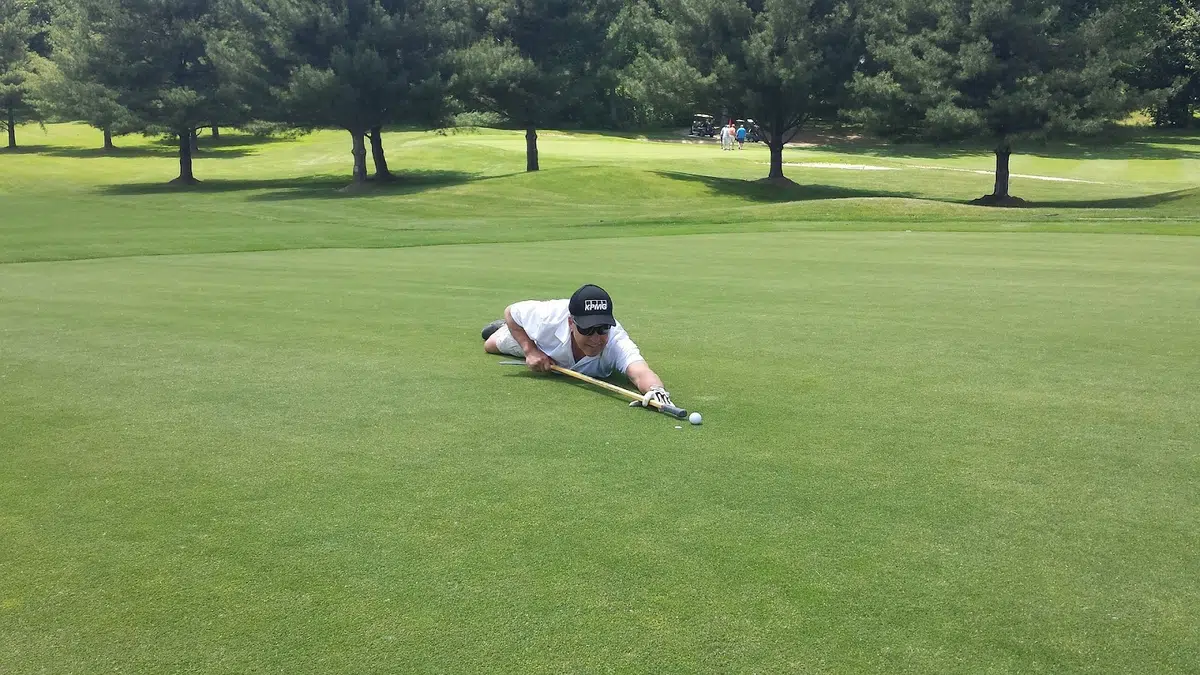 To improve your golf skills while playing on a par 3 course, focus on the following tips and techniques:
Prioritize accuracy over distance – Perfect your swing to ensure precise shots rather than focusing solely on hitting the ball as far as possible.
Practice a variety of shots – Use your time on the par 3 course to practice different types of shots, such as fades, draws, and punch shots.
Focus on your short game and putting – Par 3 courses are an excellent opportunity to refine your short game, including chipping, pitching, and putting.
Analyze and learn from each shot – After each shot, take a moment to reflect on what went well and what you can improve, and apply these lessons to your next shot.
Enjoy the process and have fun – Remember that golf is a game, and the par 3 course offers a more relaxed environment to learn and grow as a golfer. With this said, it's worth checking out what you should expect to score on a par 3 course.
Frequently Asked Questions
Are Par 3 Courses Good for Beginners?
Par 3 courses are an excellent choice for beginners. The shorter holes and focused practice opportunities make them more accessible and less intimidating for those new to the game. Beginners can hone their skills in a relaxed environment, such as iron play, chipping, and putting.
What's the Longest Par 3 Golf Hole?
You will find the longest par 3 golf hole at the Pines Course at The International Golf Club in Bolton, Massachusetts. The 8th hole on this course measures an impressive 315 yards from the back tee. This challenging hole requires a combination of power and precision to reach the green in one shot.
What Is a Good Par 3 Course Score?
A good par 3 course score varies depending on factors such as the golfer's skill level, course difficulty, and playing conditions. For beginners, breaking 40 strokes for a 9-hole par 3 course or 80 strokes for an 18-hole par 3 course is a good score. More experienced golfers may aim for scores close to or below par.
Do You Need a Driver for Par 3?
Generally, a driver is not necessary for a par 3 course, as the holes are much shorter than those on a full-size course. The average par 3 distance ranges from 80-200 yards, so golfers typically use mid to short irons, wedges, and a putter. However, if a par 3 hole exceeds 200 yards, you should consider using a driver.
How Many Holes Are in Golf?
A standard round of golf typically consists of 18 holes. However, there are also 9-hole courses, which you can play twice for a full 18-hole experience, and par 3 courses, which feature varying holes, usually ranging from 9 to 18.
Final Thoughts
In summary, par 3 golf courses offer a unique and enjoyable golfing experience, with a focus on skill development and practice. These courses are perfect for golfers of all levels, from beginners to experienced players looking to refine their short game.
With numerous benefits and a range of top-rated courses available across the USA, par 3 golf courses are an excellent option for golfers seeking a new challenge or a convenient way to enjoy the game.
At Golfspan, we encourage you to explore par 3 golf courses and make your own informed decisions based on your needs and preferences. Whether you're a beginner looking for a more accessible golf experience or a seasoned golfer seeking new challenges, par 3 golf courses offer something for everyone.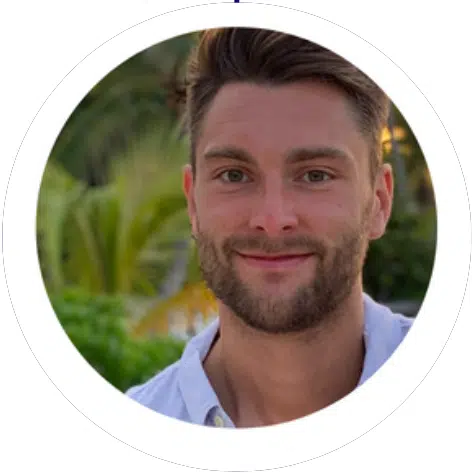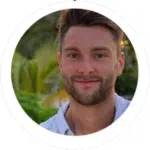 Sam has been playing golf for over 20 years and founded Impact Golfer. As a teenager, he discovered his love for the game using his grandad's clubs, including a wooden driver! As a golf obsessive, Sam plays whenever possible: regularly competing in matchplay with his friends and in tournaments at his local club. Fortunate to have a close friend who is a club pro– he has tested almost every type of equipment on the market (no freebies yet).