As a seasoned golfer, I've experienced my fair share of golf courses: the good, the bad, and the downright ugly.
Myrtle Beach, South Carolina, while known for its stunning beaches and vibrant nightlife, is also famous (or infamous) for its vast array of golf courses.
Although it boasts some truly exceptional ones, there is a handful that, well, let's just say, leave a bit to be desired.
In short, here are the 6 worst golf courses in Myrtle Beach:
Myrtle Beach National – SouthCreek Course

Location: Myrtle Beach, SC
Rating: 2/5

The Witch Golf Links

Location: Conway, SC
Rating: 2.5/5

Founders Club of Pawleys Island

Location: Pawleys Island, SC
Rating: 2/5

Palmetto Greens Country Club

Location: Conway, SC
Rating: 2.3/5

Carolina Shores

Location: Calabash, NC
Rating: 1.8/5

Cypress Bay

Location: Little River, SC
Rating: 2.1/5
But you may enjoy some of these courses, so read through the full article to see if you can save some time and avoid these courses.
In this article, I will guide you through some of the worst Myrtle Beach golf courses in Myrtle Beach – the ones you might want to avoid if you're looking for a truly enjoyable golfing experience.
What Makes A Golf Course Bad?
To understand what makes a golf course "bad," you must examine several factors. Remember, these are all based on my personal experiences, and golf, as we all know, can be a subjective sport.
Poor Course Design
A golf course should challenge golfers, but there's a thin line between challenging and frustrating. For instance, abrupt 90-degree doglegs like the one at the seventh hole of Myrtle Beach National's SouthCreek course can make the play seem more like a chore than a game.
You might find yourself stuck behind a tree even after a perfect tee shot, and the safest place to aim off the tee? A fairway bunker. Not exactly the pinnacle of fun.
Unfair Obstacles
Strategic obstacles add a layer of complexity to a golf course and can often enhance the fun. However, these obstacles can ruin the experience when they become overly punishing. Take, for example, The Witch's fifth hole – a perfect tee shot can still leave you with an extremely tricky second shot over trees and a right-to-left sloping green.
Add some water just left of the green and a bunker to the right, and you've got a recipe for frustration.
Poor Course Condition
No one wants to play on a poorly maintained course. Unkempt fairways, shabby greens, or unkempt bunkers can significantly impact your playing experience. It's a universal truth – a well-maintained golf course is a joy to play on, while a poorly kept one is a nightmare.
Lack of Amenities
Amenities might not directly affect your game but contribute to the overall experience. Insufficient or unclean restroom facilities, a lack of drinking water, and poor-quality food and beverage options can leave a sour taste in your mouth.
Uninteresting Layout
A repetitive or uninteresting layout can turn a game of golf into a dull exercise. Variety is the spice of life and is certainly the spice of golf. A course that offers a range of hole designs and strategic challenges is far more enjoyable than one with monotonous holes.
6 Worst Golf Courses in Myrtle Beach
1. Myrtle Beach National – SouthCreek Course
Location: Myrtle Beach, SC
Fees: Vary by season, approximately $45-$85
Length: 6,416 yards
Rating: 2 / 5
Verdict: 7th hole is impossible
I remember first stepping on the SouthCreek Course at Myrtle Beach National. Designed by Arnold Palmer and Francis Duane, I was hoping for a challenge, but the seventh hole was a shocker.
The 7th hole is a par 4 stretching 335 yards from the back tees. This hole throws a sharp 90-degree dogleg right at you.
A perfect tee shot landed me behind a tree. Yes, you read that right. Even with a spot-on tee shot, I was in a tricky spot.
While the rest of the course wasn't as baffling, it still had layout issues. Tight fairways and several other punishing doglegs made it less enjoyable.
Don't get me wrong; I love a good challenge. But the balance here leaned too heavily towards frustration.
2. The Witch Golf Links
Location: Conway, SC
Fees: Range from $45-$115
Length: 6,796 yards
Rating: 2.5 / 5
Verdict: 5th hole is punishing
I had heard stories about the fifth hole at The Witch Golf Links before I ever set foot on the course. This par 5 stretches an intimidating 574 yards from the back tees. A perfect tee shot left-to-right over the bunker lands you with little more than a couple of hundred yards to the pin.
But even with such a great start, going for the green on your second shot is a formidable challenge. It demands a perfect arc over some pretty tall trees and about 20 yards of the curve, moving right to left. And the worst part is that green leans the same way.
Playing this hole felt like going for a birdie was a fool's errand. And while I usually appreciate cleverly designed challenges, this one felt like an unwelcome punishment for good play.
3. Founders Club of Pawleys Island
Location: Pawleys Island, SC
Fees: $48-$135
Length: 7,007 yards
Rating: 2 / 5
Verdict: 9th hole is baffling
The Founders Club of Pawleys Island presented a rather strange experience. Its ninth hole, a double-dogleg par five stretching 559 yards from the back tees, was a head-scratcher. Even with a perfect drive, aiming for the green in two was nigh impossible. Instead, I laid up with a wedge to a narrow landing area.
Adding another layer of complexity, a water hazard stealthily sat to the left, with a thick cluster of pine trees to the right.
While I can appreciate an unusual hole here and there, the strange layout of this particular hole felt more like a gimmick than an actual challenge. Though not as baffling, the rest of the course still had its fair share of layout issues, making it less enjoyable than I had hoped.
4. Palmetto Greens Country Club
Location: Conway, SC
Fees: Range from $25-$40
Length: 6,345 yards
Rating: 2.3 / 5
Verdict: Disorganized layout and dead grass
I remember the day I decided to give the Palmetto Greens Country Club a shot. I was enticed by the new name and renovations but was left with a sense of disappointment. Walking on the greens, I noticed inconsistencies in their care, areas where the grass had yellowed or was entirely absent. As an avid golfer, I couldn't help but frown at the sight.
The layout of the course was a bit haphazard, in my opinion. I found myself squinting at the yardage markers, questioning their accuracy. One hole in particular, the par-5 9th, left me scratching my head as my club selections based on the given yardage didn't make sense.
The two man-made waterfalls, though impressive, felt like an attempt to distract from the general disarray. The course overall had a sense of neglect that couldn't be ignored.
5. Carolina Shores
Location: Calabash, NC
Fees: Range from $30-$60
Length: 6,755 yards
Rating: 1.8/5
Verdict: More bunkers than fairways
Carolina Shores, where should I start? Walking onto this course was like walking into a sand trap nightmare. The 96 bunkers throughout the course, the notorious signature of this Tom Jackson design, seemed to engulf the landscape.
Though a challenge I was initially excited about, the bunkers' poor maintenance quickly doused my enthusiasm. The greens were often patchy and hard, making for unpredictable putting experiences. The par-3 7th hole was a low point of my round, with its green surrounded by four bunkers and in such a state that any attempt to control my ball felt futile.
As for the fairways, they didn't fare much better, with spots of overgrown or thinning grass.
Overall, the course seemed to lack the necessary attention a golf course needs to provide a pleasant golfing experience, putting it on the list of the worst golf courses in America.
6. Cypress Bay
Location: Little River, SC
Fees: Range from $40-$80
Length: 6,265 yards
Rating: 2.1 / 5
Verdict: Short and dull
Cypress Bay had an interesting history, being the first course in Myrtle Beach to have a runway to land planes. However, on my visit, I found that this history didn't translate to a good golfing experience.
The course is relatively short, which typically isn't an issue, but the lack of variation in hole design made for a monotonous round.
I recall the par-3 8th hole that sat along Hwy 17. It could have been a standout due to its unique positioning, but the charm was lost with an unkept green that took away from the experience.
It felt like the course was stuck in its past glory days, struggling to keep up with the present. The overall upkeep wasn't up to par with other courses I've played, leaving Cypress Bay in the shadow of other, better-maintained courses in Myrtle Beach.
3 Best Golf Courses in Myrtle Beach
1. The Dunes Golf and Beach Club – Best Luxury Golf Course
| | |
| --- | --- |
| Opening Hours | 7 am – 8 pm |
| Address | 9000 N Ocean Blvd, Myrtle Beach, SC 29572 |
| Phone | +1 843-449-5236 |
| Website | https://www.thedunesclub.com/ |
| Price Range | $140 – $180 per golfer |
The Dunes Golf and Beach Club is well known in Myrtle Beach as one of the premier country clubs in the area. Some even rank it as one of the best courses in the world too and we agree.
The layout on this course will keep you challenged without ruining your handicap. The course offers five holes that play along the peaceful Intracoastal Waterway. Well, mostly peaceful.
The course is most memorable for its holes from the 11th to the 13th that they dubbed "Alligator Alley."
2. Caledonia Golf and Fish Club – Most Historic
The Caledonia golf course was designed by Mike Strantz and creates an impressive track and hold your attention from the first hole to the 18th.
The scenery will also take you back. the course sits on the site of a 1700s rice plantation.
The course is also on on the historic Pawleys Island, one of the earliest summer beach settlements in South Carolina and it's only a 25-minute drive from Myrtle Beach.
3. Heritage Club Golf Course – Best Layout
The Heritage Club Golf Course sits along the serene Waccamaw River Trail and has +600 acres of land. You can drive and chip and putt under magnolias and 300-year-old oaks.
Before or after your round you can enjoy a drink or dinner in the clubhouse overlooking the beautiful river.  It has a lot of charm and hospitality for those who love scenic golf courses.
And if you want challenges, this club is known for its undulating greens, which are the most difficult in the Grand Strand.
FAQs – Worst Golf Course South Carolina
How Many Golf Courses Are There In The Myrtle Beach Area?
There are over 80 well-maintained golf courses in the Myrtle Beach area, each with unique layouts and challenges. This wealth of options means you have plenty of choices when planning a golf trip. From award-winning championship courses to quiet gems tucked away in the countryside, there's a course for every skill level and preference.
Which Is The Best Golf Course In Myrtle Beach?
One course that regularly earns high praise is the Dunes Golf & Beach Club. Its beautiful scenery, challenging layout, and pristine course conditions make it a favorite among local and visiting golfers. But remember, Myrtle Beach has a wealth of excellent courses, each offering a unique playing experience.
What's The Oldest Golf Course In Myrtle Beach?
Pine Lakes Country Club holds the title of being the oldest golf course in Myrtle Beach. Opened in 1927, it's fondly known as "The Granddaddy." The course was designed by Robert White, the first president of the Professional Golfers' Association (PGA) of America, and carries a rich history. Its classic layout and charm continue to draw golfers today.
Final Thoughts
Reflecting on my experiences across the many golf courses in Myrtle Beach, I've had my fair share of joys and challenges. However, if I had to pinpoint one course that fell short of expectations, it would be Myrtle Beach National.
Even with a genuine appreciation for the game, the state of the course was quite disappointing. In ideal conditions, this could have presented an enjoyable challenge. Yet, the poor maintenance of the greens severely hampered the experience.
Myrtle Beach National clearly lagged behind compared to other well-maintained courses, such as the Dunes Golf & Beach Club. It was a stark reminder that proper care and upkeep are integral to a course's appeal and playability.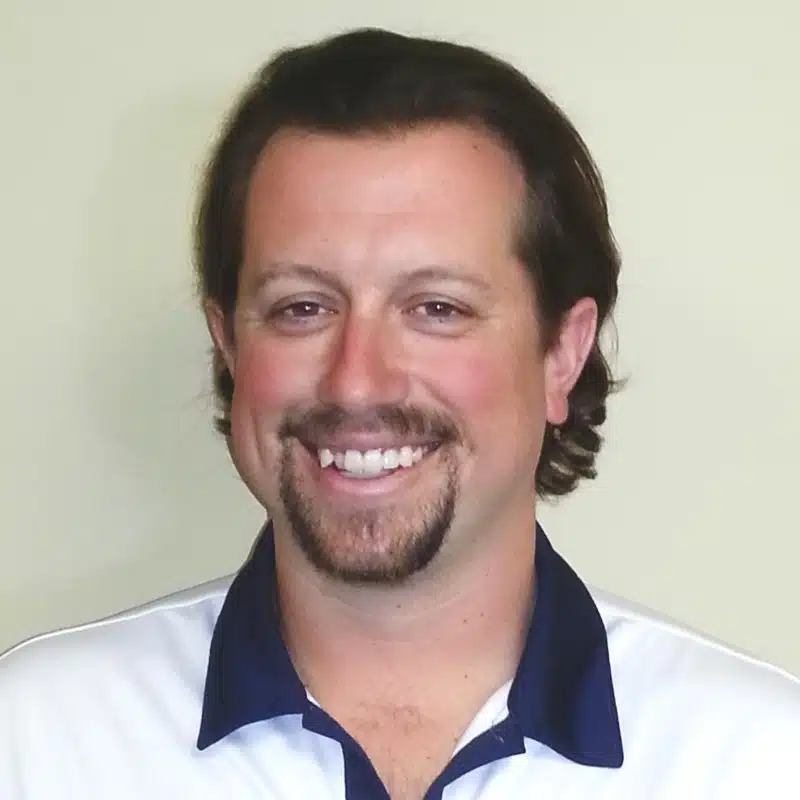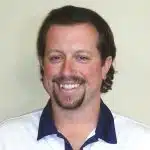 Clint became the Head Teaching Professional at one of Toronto's busiest golf academies and was featured on Canada's National Golf TV program, "Score Golf Canada," twice. He now tests and reviews golf equipment and gets to enjoy the game he loves whenever he wants while helping people lower their scores.