Some golfers in tournaments will make the cut, but won't finish the tournament. That's where an MDF comes in.
What does MDF in golf mean? MDF in golf means 'made cut, didn't finish.' The MDF regulation specifies that if more than 78 players qualify for the final two rounds, the cut score will be reduced to the next feasible score. The goal is to cut the number of players to 78 for the final rounds.
It's a common occurrence for players to withdraw from an event, but it leaves one wondering about their final score.
This article will delve into the mysterious world of the MDF rules and their impact on professional golf.
After reading, you'll be able to impress your buddies next Sunday while watching golf!
What Does MDF Mean In A Golf Tournament?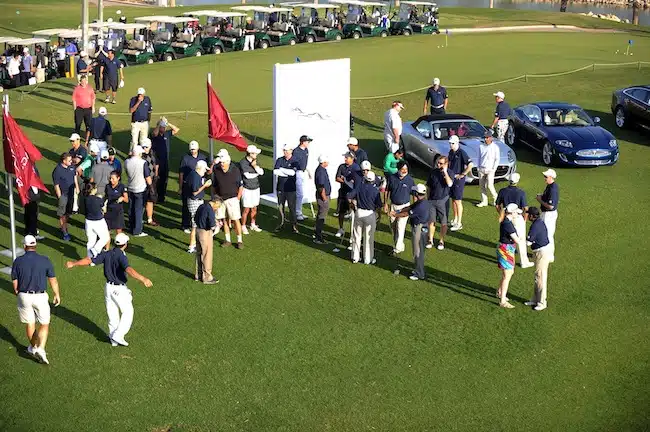 MDF in golf stands for "Made Cut, Didn't Finish." This term started back in 2008 with the sole purpose of helping organizers deal with a large number of players.
In most golf tournaments, only the top 70 players make it to their final rounds, with the rest getting eliminated. However, the MDF rule will become effective if more than 70 players make the cut.
The MDF rule creates a second cut score that applies after the third round of play.
Essentially, if the number of players who made the initial cut is more than 78, then a new cut line is established. The basic logic here is to limit the number of players advancing to the final rounds.
Similarly, if a player makes the initial cut but fails to meet the new cut line, they are given an MDF status. This indicates they made the cut but did not advance to play in the final rounds. This status commonly appears next to the player's name on the MDF golf leaderboard.
Although the MDF rule has faced criticism from some media and golfers, it is still used in many tournaments, including the AT&T Pebble Beach Pro-Am.
When Does MDF Show Up In Scoring?
Golf's MDF cut shows up on the scoreboard during the third round of a four-round tournament. It's used to cut down the field and ensure that the final round is played with a more manageable number of players.
When MDF cut is implemented, the top 70 golfers move on to play the final round. The rest of the field is eliminated, and their scores for the tournament are recorded as MDF.
MDF can strongly affect a player's position on the leaderboard, as their final score will differ from what it would have been if they had played all four rounds. This can be frustrating for players who MDF eliminated because their ranking and potential earnings can often take a hit.
Does PGA Still Use MDF?
In 2008, the PGA Tour policy board approved a change in the number of players that will make the cut, including implementing the PGA MDF rule.
This rule granted players who were cut due to a post-cut field of more than 78 players to receive credit for making the cut and earning official money and FedEx Cup points.
However, in 2019, the MDF PGA Tour eliminated the rule and adopted a 36-hole cut to the low 65 professionals and ties. This change aimed to reduce the number of players who advanced to the weekend and to address pace-of-play issues.
While the PGA Tour no longer uses the PGA MDF rule, other tournaments, like the AT&T Pebble Beach Pro-Am, continue to utilize it. For example, players who finish T-61 through T-65 after 54 holes at the AT&T Pebble Beach Pro-Am receive an MDF designation and will be credited with a made cut but will not play the final round.
Why Would a Golfer Not Finish a Tournament if He Made the Cut?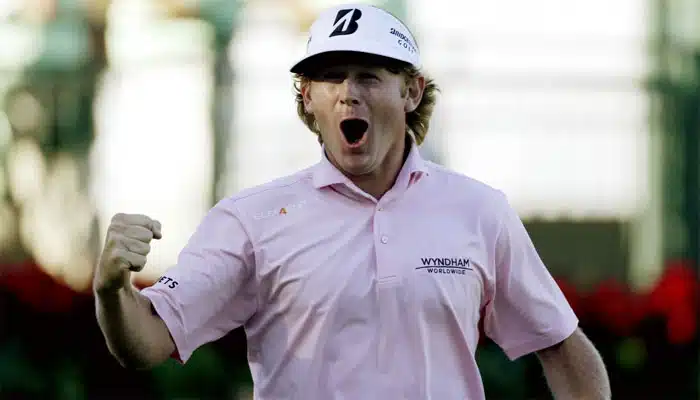 In addition to the MDF scoring rule, there are several reasons why a golfer might choose to withdraw from a tournament even after making the cut.
Injury
Golfers are no strangers to injuries. Golf can put a significant amount of strain on the body. Injuries can occur suddenly or develop over time, ranging from minor aches and pains to more severe issues like back or knee injuries.
If golfers cannot perform at their best due to an injury, they may withdraw from the tournament to prevent further damage to their bodies. For instance, when
Personal Reasons
Golfers are human beings with personal lives and obligations that sometimes take priority over their professional careers.
Family emergencies, illnesses, or other personal issues can arise, and a golfer may need to withdraw from a tournament to attend to these matters.
Fatigue
Professional golfers have a grueling schedule since most tournaments take place almost weekly.
This constant travel and competition can be exhausting physically and often leave golfers mentally drained. If a player is feeling fatigued or burned out, there is a high likelihood that they may skip a tournament to rest and recover.
Poor Performance
Making the cut is a feat in itself, but for most golfers, that's only the tip of the iceberg.
Usually, when a golfer feels like they aren't performing well and doesn't see any chance of improving their score, they might withdraw from the tournament to save face and focus on improving their game.
Weather Conditions
Weather can be a significant factor in golf tournaments. Extreme weather conditions like heavy rain or lightning can cause delays or cancellations.
And in some cases, a golfer may choose to withdraw from a tournament due to weather conditions that make it impossible to play.
MDF Golf FAQs
How Does The PGA MDF Rule Affect A Player's Official Earnings And Statistics?
The MDF rule impacts a player's official earnings and statistics for a specific tournament. If a player receives an MDF designation, they will be paid according to their position on the leaderboard, but their earnings will be less than players who complete all scheduled rounds of play.
The MDF rule can also impact players' statistics, such as scoring average and birdie rate, as they will only be credited for their completed rounds. However, the MDF rule does not affect a player's overall ranking or handicap in golf.
Players may approach the MDF rule differently based on their goals for the tournament. For some players, making the cut is their primary goal, and they may be satisfied with an MDF designation if they were on the bubble of the cut line. Other players may view an MDF designation as a missed opportunity and use it as motivation to perform better in future tournaments.
What Impact Does The Cut Line Have On The Tournament Experience For Fans And Viewers?
The cut line adds an exciting element of drama and anticipation for fans and viewers as they follow their favorite players and track the leaderboard throughout the tournament.
Additionally, the cut line helps weed out players who are not performing at their best and ensures that only the top players compete in the final rounds. This adds to the overall excitement and competitiveness of professional golf tournaments.
Can A Player Appeal A Decision On The Cut Line Or MDF Designation?
No, players cannot appeal the decision on the cut line or MDF designation. The decision made by the PGA Tour Policy Board is final and cannot be contested. However, players can communicate with tournament officials to seek clarification or address any concerns with the cut process.
This can include asking for a detailed explanation of how the cut line and MDF designation were determined or requesting information about any exceptions or extenuating circumstances that may have impacted the decision.
What Does MDF Mean In Pro Golf?
PGA MDF means "Made Cut, Did Not Finish" in professional golf. It is a rule that comes into play when more than 78 players make the cut in a tournament.
A new cut line is established, and any player who makes the initial cut but fails to meet the new cut line is given an MDF status, indicating that they made the cut but did not advance to play in the final rounds.
Final Thoughts
In this guide, we answered everything from "what does MDF in golf mean" to the PGA-related news of 2023. As golf fans, we know the excitement of watching the pros compete at the highest level. And while the concept of the cut line and MDF may seem confusing at first, it can strongly affect players' scores, earnings, and FedEx Cup points.
While the MDF golf rule may no longer be in effect for the PGA Tour, it's worth noting that some tournaments, such as the AT&T Pebble Beach Pro-Am, still utilize the rule. It just goes to show that the world of golf is constantly evolving.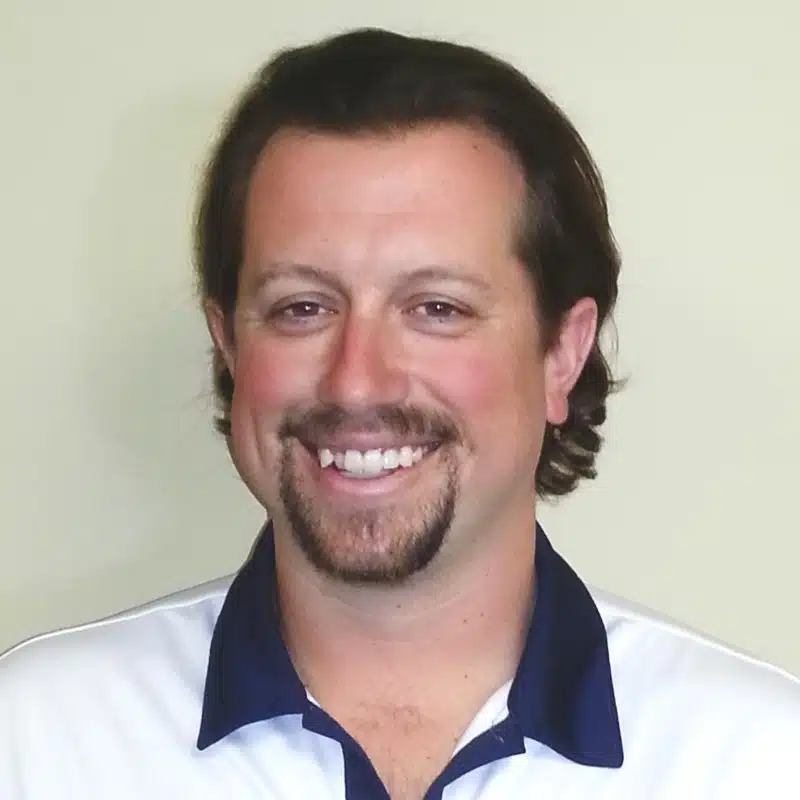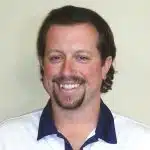 Clint became the Head Teaching Professional at one of Toronto's busiest golf academies and was featured on Canada's National Golf TV program, "Score Golf Canada," twice. He now tests and reviews golf equipment and gets to enjoy the game he loves whenever he wants while helping people lower their scores.