Masters tickets are some of the most coveted tickets in all of sports.
I have been fortunate enough to have attended the Masters every year since 2010, except for 2020 and 2021, when COVID restrictions were in place.
Are you wondering, how to get Masters tickets? To get Masters Tickets, you can enter the official Masters ticket lottery starting on June 1st and running through the 20th of each year. Your chances of winning are 0.55%, so you may need to find other methods to get a ticket. These include becoming a PGA professional, buying through secondary markets, or even qualifying for the tournament.
There are more ways to get a ticket than you probably realize. For instance, I can attend as a member of the PGA of America. But that is just one of a handful of ways to get tickets to the Masters.
Read on to learn all the ways you can get Masters tickets, including the steps to take, when to buy them, and how much they cost.
How to Get Masters Tickets: Overview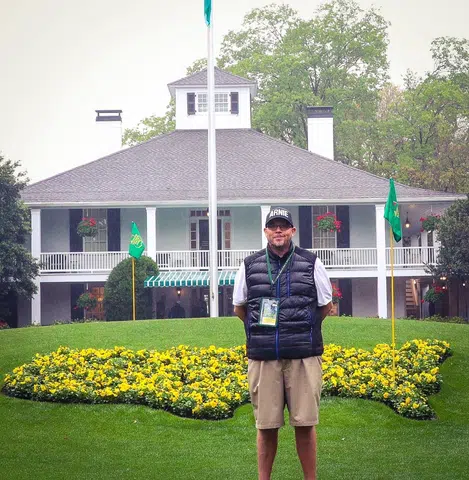 You can generally get Masters tickets in three ways:
Win the Masters Ticket Lottery. This way is simply by luck.
Becoming a golf professional. If you work in the golf business, you can get access to Masters Tickets.
Buy from a secondary market. This way is by paying a large amount of money for them.
Which is right for you? Here are all the details.
How To Get Masters Tickets Through the Official Ticket Lottery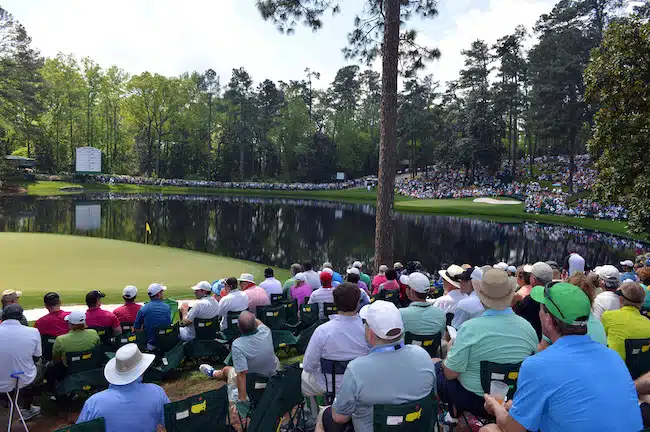 The main way for the general public to pursue Masters tickets is through the official ticket lottery. So if you're wondering, can you buy tickets to the Masters, you can. But it's not so simple.
When to Start Looking for Masters Tickets in 2023
The lottery opens on June 1st of the year before the event and runs through June 20th.
For instance, applications for the 2023 Masters ticket lottery closed on June 20th of 2022. The online application form for 2024 Masters tickets opens on June 1, 2023, and closes on June 20th.
To apply, just head to the official Masters ticket application website.
How Much Does A Ticket To The Masters Cost in 2023?
For those that win tickets, many may be surprised at how relatively inexpensive they are.
Single-day practice round tickets are only $100 each.
Single-day tournament tickets are a reasonable $140 each.
The real trick is being selected. The lottery is a random draw among all those who applied. Augusta National and the Masters never reveals how many tickets are actually available.
You can apply for up to four practice round tickets each day, Monday through Wednesday. You can apply for up to two tickets per tournament round day, Thursday through Sunday.
According to Bookies.com, the odds of winning a single-day tournament ticket in the lottery is about 0.55%. So about 1 out of every 200 applicants will attend this famed tournament.
But the official way is not the only way to get a Masters Ticket.
Other Ways to Obtain Masters Tickets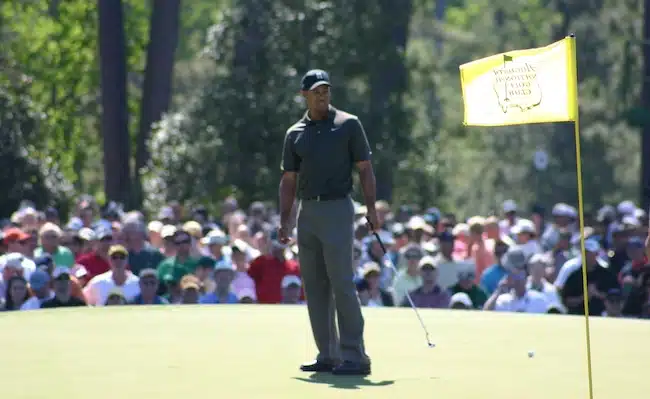 There are a few other ways to get tickets to the Masters. These include the following:
Of course, not every option will suit your situation, but some might. Let's cover the details of each now.
Qualify to Play in the Masters
While it is far-fetched to most golfers, this is indeed a way to gain access into the Masters.
You can learn more about qualify for the Masters tournament and then go for it. 90-100 players qualify each year and one of them might as well be you.
Become Friendly With an Augusta National Member
Members of Augusta National are the hosts of the Masters tournament. Members are allotted a certain amount of tickets each year.
If you happen to get a ticket for the lottery one year, look for the folks in the green Augusta National member jackets. Go ahead and spark up a conversation with them! You never know what could happen!
Become Friendly With a Series Badge Patron
Series Badge patrons are individuals who are currently on the Masters patrons list and receive badges each year. The series badges are good for the week. Some include practice and tournament rounds. Others are just for tournament rounds only.
Series badges are only awarded to those on the Masters patron list. Unfortunately, this list is and has been full for many, many years. According to Augusta National, upon the death of a badge holder, the badge is transferable to a surviving spouse only. They cannot be transferred to other family members.
Seeking out a Series Badge patron and becoming friends with them could get you that much closer to getting into the Masters.
Become a Member of the PGA, LPGA, or GCSAA
Many professionals that work in the golf industry are eligible to go to the Masters. Members of the PGA of America, LPGA, or Golf Course Superintendents of America (GCSAA) get to attend the Masters. This member benefit is extended to only the members of these organizations. Family members are not allowed as guests.
Members of these organizations must check in daily at the gate and show credentials. Tickets are available for all practice round days and tournament rounds.
This is how I have made my way into the Masters since 2010 as a member of the PGA of America.
Win a Contest or Drawing
If you do enough research online, you will find raffles or contests where you could win Masters tickets. One example is through the PGA Tour's Zurich Classic. The event is holding a charity raffle with a grand prize of a trip to the Masters.
Charity events, such as scrambles, often offer up Masters tickets as a hole-in-one prize. I have even seen it as a prize in a 50-foot putt contest.
There are chances to win tickets to the Masters beyond the more traditional ways. You just need to seek them out.
Buy Masters Tickets on the Secondary Market
It's important to point out Augusta National's official stance on buying tickets on the secondary market:
"Augusta National Inc. is the only authorized source/seller of Masters® Tickets. The resale of any Masters Ticket is strictly prohibited. Holders of Tickets acquired from third parties, by whatever means, may be excluded from attendance to the Tournament."
Despite this, the secondary market for Masters tickets and series badges is big business. Online sports ticket brokers, such as StubHub, have Masters tickets for purchase.
While the face value of a single-day ticket, or series badge is relatively low, they go for big bucks on the secondary market. You can expect to pay upwards of $1,500 for a single day practice round ticket. And as much as $5,000 for a tournament round ticket. The price of tickets on the weekend could be even higher, depending who makes the cut
You can also find tickets available for sale through hospitality businesses. Azalea Hospitality is one example. Through these businesses, you will find much more than tickets. Once in a lifetime experiences is their specialty. Providing tickets along with hotel, transportation, and VIP hospitality is what they do best.
Buy Masters Tickets on the Secondary Market During Tournament Week
The last way to buy tickets is also the one I would caution you the most on. Right outside the gates of Augusta National is Washington Road. During tournament week, this is where you will find ticket brokers reselling tickets.
These resellers buy tickets and badges from patrons as they leave the gates. They then turn around and resell them to others looking to get into the tournament.
When buying tickets online, you are afforded some level of peace of mind with your purchase. When purchasing tickets from resellers on Washington Road, I would just say this…buyer beware.
Final Thoughts
Masters tickets are some of the most difficult to get, but if you can get them, it's a dream come true. Seeing the Masters tournament live with all your favorite golfers is an absolutely amazing experience. While it's definitely harder to get tickets than it is for other tournaments, it's not impossible.
Here's a wrap-up about how to get Masters Tickets. Qualifying to play in the tournament or being friends with someone with connections is difficult, but there are doable ways to guarantee your spot at Augusta National.
There are a few other options if you're willing to be flexible and take risks. If you want to try your luck buying tickets on the secondary market or through ticket brokers in Augusta, go for it – just be aware of the potential dangers involved.
Whatever route you decide to take, we hope you have a great time following all the action from one of golf's most prestigious events!
FAQ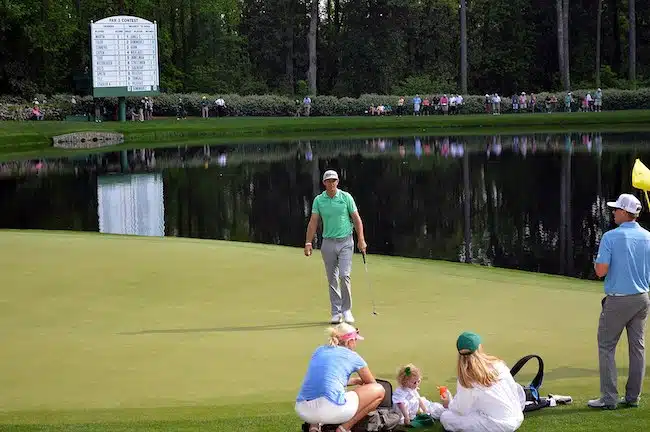 What Is the Masters Tournament?
Since 1934, the Masters tournament has been played the first full week of April. It is contested at the famed Augusta National Golf Club in Augusta, GA. The tournament is one of golf's four major championships. The event was developed by hall of fame golfer Bobby Jones.
Augusta National Golf Club is consistently ranked as one of the top 3 golf courses in the world. The course is so famous among golf fans that many know the layout of Augusta National by heart.
Winners of the tournament play for the coveted Green Jacket.
How Hard Is It To Get Masters Tickets?
Masters tickets are considered some of the hardest tickets in sports to get your hands on. Some say they are harder than Super Bowl tickets to obtain. Despite this, there are a handful of ways to obtain tickets. Each has their own level of difficulty to obtain..
Is It Legal To Buy Masters Tickets?
The official stance of Augusta National and the Masters Tournament is as follows:
"Augusta National Inc. is the only authorized source/seller of Masters® Tickets. The resale of any Masters Ticket is strictly prohibited. Holders of Tickets acquired from third parties, by whatever means, may be excluded from attendance to the Tournament."
Despite this, the secondary ticket market for Masters tickets is, and has been very hot for a very long time. This makes answering the question of legality a tricky one to answer.
I would say that at any point in time, Augusta National could step in and crack down on the resale of tickets.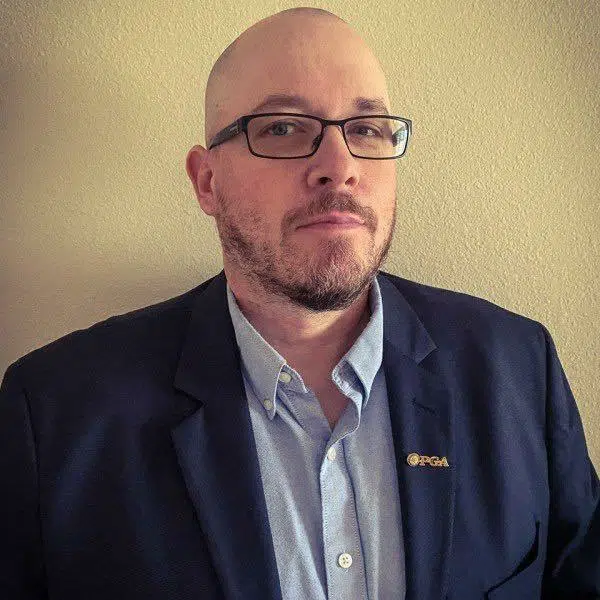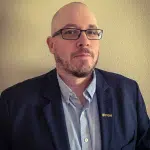 PGA Professional Brendon Elliott is the founder of Little Linksters, LLC, and its nonprofit arm, the Little Linksters Association for Junior Golf Development. He is the winner of 25+ prestigious industry honors, including the 2017 PGA National Youth Player Development award. Brendon is a respected coach, businessman, writer, and golf industry expert.