PING was the original innovator in the custom club-fitting arena. In 1972, PING began using colored dots on their irons. These dots correspond with the clubhead's different lie angles.
Around 1980, PING expanded the process of helping golfers find the right clubs for their game. They incorporated a new checklist that outlined a golfer's physical characteristics, common issues, and the distances they hit their clubs. You should consider following this guide; otherwise, your clubs won't be tailored to your build and may feel awkward to use.
What is the PING color chart? The PING color chart is one of the seven steps of the PING fitting process. You measure your height and wrist-to-floor measurement to determine your clubs' length and lie angle.  But this is just one part of PING's fitting process, which helps you find the right clubs. 
Here are the 7 steps to PING fitting process:
Initial fitting interview
Static fitting using a PING color chart
Dynamic swing test
Ball-flight analysis
Finding your right set configuration
Using the PING grip size chart to find your grip
Post-fitting — on-course evaluation
In order to use the PING color chart effectively, you need to understand how it works with all the steps in the PING fitting process. If you don't understand one step, you may waste money on the wrong clubs for you.
In this article, you will learn:
What the PING color chart is, and how to interpret it
The importance of the PING color code chart
The 7-step PING fitting process, including where the PING color chart is
How accurate is the PING color chart?
What does the orange dot mean in the PING color chart?
Understanding the PING Color Chart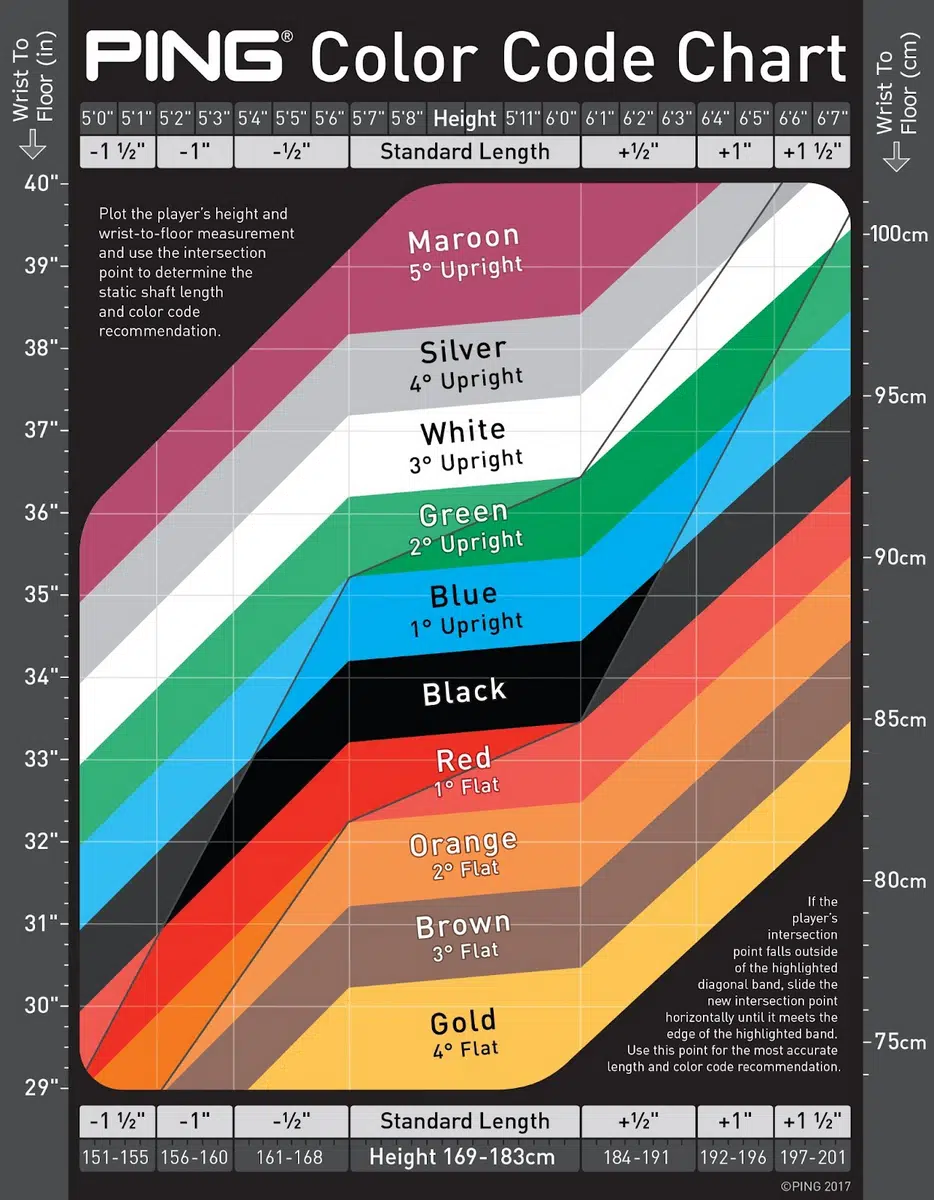 The PING color chart is one part of PING's fitting process and helps determine what length and lie angle a golfer's clubs should be. Since it's such a striking visual, the color chart has become the most recognizable part of the process.
How does the PING color chart work? You determine the proper length and lie angle by measuring a golfer's height and wrist-to-floor measurement as they stand with their arms hanging straight down by their sides.
The PING dot system's colors and corresponding lie angle suggestion are as follows:
PING gold dot: 4 degrees flat
PING brown dot: 3 degrees flat
PING orange dot: 2 degrees flat
PING red dot: 1 degree flat
PING black dot: standard lie angle
PING blue dot: 1 degree upright
PING green dot: 2 degrees upright
PING white dot: 3 degrees upright
PING silver dot: 4 degrees upright
PING maroon dot: 5 degrees upright
You can view the chart above to know where you fit on the PING dot color chart regarding your lie angle suggestion. Simply see where your height and wrist-to-floor measurement intersect along the x and y-axis. The meeting point will fall in one of the ten colors. That's the recommended lie angle for you!
In terms of the shaft length, that breaks down as follows:
1 ½" Above standard: 6'6" – 6'7"
1" Above standard: 6'4" – 6'5"
½" Above standard: 6'1' – 6'3"
Standard length: 5'7" – 6'0"
½" Below standard: 5'4" – 5'6"
1" Below standard: 5'2" – 5'3"
1 ½" Below standard: 5'0" – 5'1'
For those 4'4″ to 5'2″ tall and for ages 7 to 13, PING recommends using its PING junior fitting process.
There are two parts to the testing for lie angle. The first is static testing. That is where the PING chart comes into play with your wrist-to-floor measurement and your height. The second is dynamic testing. In this process, you hit shots and use a lie board and lie tape placed on the club's sole. The combination of the board and the tape will help you see where the club's sole comes into contact with the ground as you hit balls.
Why Is the PING Color Chart Important?
The PING color chart shows the club's lie angle for your irons. The more loft you have on a club, such as a heavily lofted wedge, the more lie angle matters.
Many golfers who struggle with accuracy, distance, and control may need a lie angle correction to fix their issues.
Lie angle affects where the ball will go. If a club is too upright, the heel of the club will tend to catch the ground first, and the ball will go left typically. If the lie angle is too flat, the toe will catch the ground first, and the ball will usually go right.
The PING color chart has proven to be a fantastic tool for finding the correct fit for golfers, irrespective of skill level.
7 Steps in the PING Club Fitting Process
The following are the steps in the process of a complete fitting with PING Golf, including the PING color chart in Step #2.
Step #1. The Initial Fitting Interview
The fitting process starts with a few questions to help the fitter understand more about your game. Next, they will want to learn where you're looking to improve and your goals for the fitting.
Some golfers may manually track their stats while playing to gain club data and their tendencies. PING actually has a relationship with Arccos Golf and their Caddie Smart Sensors. These sensors help capture the aforementioned club data and can be used throughout your fitting process.
Step #2. Static Fitting – The Time-Tested Color Code System Starting Point
After the initial interview, the fitter will determine your initial club specifications based on the info you provided in the interview.
They take your height and wrist-to-floor measurements for an iron fitting to help calculate your static iron color code (lie angle) and shaft length.
You can do your static fitting online using PING's WebFit tool. PING will adjust the lie angle of your irons from anywhere between 5° upright to 4° flat.
Step #3. Dynamic Swing Test – How Your Club Interacts at Impact
Next, your PING fitter will put you through a dynamic swing test using a lie board and lie tape applied to your club's sole. Then, as you hit balls with your current clubs and demo PING clubs, your fitter will monitor your tendencies at impact.
The information gathered in the dynamic swing and static tests will help paint the picture of what might be best for your new clubs.
Step #4. Ball-Flight Analysis – Looking at Your Shot Shapes
The final test in gathering information on your tendencies will be looking at your ball flight. You will hit balls and collect additional vital information through radar readings to ensure your irons are perfect for you.
Items looked at include:
Launch conditions
Landing angle
Peak trajectory
Shot dispersion
Step #5. Finding Your Right Set Configuration
The next step is finding the right set makeup based on your distances with each club. They determine the set makeup by looking at the distance gaps between each of your clubs.
Two places within a set where you often see the most need for dialing in your gapping are with your wedges and your long irons and hybrids.
Step #6. Using the PING Grip Size Chart to Complete the Process
The final step in achieving the perfect custom fit is finding your correct grip size. To do this, you'll need to measure your hands.
Step #7. Post-Fitting and On-Course Evaluation
After you have your new clubs in hand, PING advises you to play a few rounds with them and evaluate your performance. PING also encourages you to use Arccos Golf and their Caddie Smart Sensors in evaluating your club's performance.
In fact, as they partner with Arccos, you receive 14 free Arccos Smart Sensors and a 45-day free trial of the Arccos Caddie app when you own any PING club.
A PING Fitting Specialist can review your swing metrics and recommend club-fitting adjustments as needed.
Frequently Asked Questions
How Accurate Is the PING Color Chart?
According to PING research, 75% of the time, a player will fit into a dynamic color code within one color group of the static recommendation, while 95% will fit within two color groups.
What Does an Orange Dot Mean on Ping Irons?
According to the PING fitting chart, an orange dot means a 2-degree flat lie angle.
A club's lie is the angle formed by the shaft line and the ground line when the club head is resting flat on the ground.
Final Thoughts on the PING Fitting Process
PING Golf is credited with innovating the custom club-fitting arena. PING began using its iconic color-coded dots in 1972. These dots correspond with the clubheads' different lie angles.
Since the birth of the color dot system, PING has continued to expand the process over the decades, all in the interest of helping golfers find the right clubs for their game.
As they currently provide the best means of fitting golf clubs, it only makes sense to use the PING color chart, and indeed their entire fitting system to ensure you get a club tailored to your build. The process is simple and ensures that your clubs are not actively working against you.
While it's true most players fit into PING's color codes, there are of course cases where players don't. If you want to be certain that your fitting is correct, seek assistance from a professional.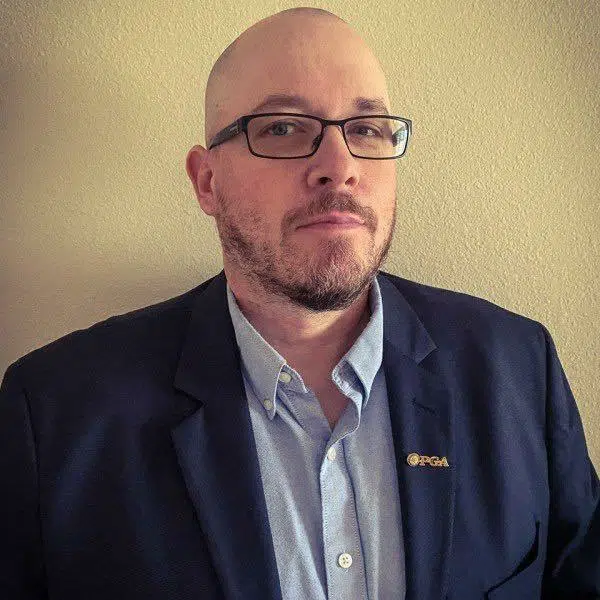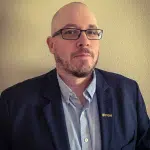 PGA Professional Brendon Elliott is the founder of Little Linksters, LLC, and its nonprofit arm, the Little Linksters Association for Junior Golf Development. He is the winner of 25+ prestigious industry honors, including the 2017 PGA National Youth Player Development award. Brendon is a respected coach, businessman, writer, and golf industry expert.