Golf betting is a fun way to enjoy weekly tournaments and earn extra cash on the side while watching it. After reading this beginner's guide, you will know how to bet on golf, where to do it, and the strategies that can help you boost your payout potential.
I also reveal key player and golf course factors to identify when researching to help you pick value bets. I end the guide by introducing you to wagers on outright winners, matchups, each way, and prop bets.
Here is what you will learn with our golf tips betting guide:
How does golf betting work?
Where to find statistics on players and courses?
Factors to identify when making a wager
Common types of golf bets
Where to bet on golf tournaments?
Tips and tricks for success in golf betting
Which states are golf betting legal?
Which golf betting experts to follow?
Getting Started with Golf Betting
How Does Golf Betting Work?
Golf betting entails staking a wage on a golfer to win a tournament or shoot the lowest round in an event. Sportsbooks offer different odds on players based on their current form, historical performances, and suitability to the golf course layout.
If a golfer has odds of +100, they are even money, which means if you bet $1, you win $1. Your payout is $2 combined with your original $1 stake. Golfers with these odds are the favorite to win and offer minimal value to punters.
You want to identify players who are priced affordably but have the potential to excel in the forecasted conditions. For example, if you see a solid player made for the course with +800 odds to finish in the top 10, it is worth looking at. A $10 punt stands to payout $90, which includes your original $10 stake.
Familiarizing Yourself with Golf Tournaments and Formats
Before you stake your first wager, research has to be done to enhance your chances of winning. Familiarize yourself with the different golf tournaments on the tour, the venues, and the format of the event.
Most PGA Tour events are stroke play events, meaning the player counts every shot until the ball drops into the cup. However, the World Golf Championships Dell Technologies was the only match-play event on tour until 2023. It appears there is no more room on the calendar for one of the most exciting formats.
Since the golfers compete individually, the most common golf bets are for outright winners or top finisher positions. However, bookies have done well to offer additional wagers, like matchups where your risk is lower.
Researching Golfers and Their Performance
When you start out, it is tempting to back an underdog because they are priced cheaply, and you stand to enjoy a mega payout. However, gamble responsibly and get to know each golfer's strengths, weaknesses, and current form.
When you have a broad knowledge of a golfer's game, you can identify whether they suit a specific course, giving you the edge over other punters. For example, if a golf course is long and narrow, you want a long, powerful hitter with adequate to gain an advantage over the field.
The PGA Tour stats section offers a wealth of insight for punters betting on golf tournaments. Their data covers every element from tee to green and ranks each player in every category.
Identifying Key Factors That Influence Golf Betting
Course Conditions and Layouts
Identifying which factors are pertinent to each course helps you filter out your options for each tournament. When I started betting on golf, I found RickRunGood especially handy for this information in his weekly DFS Picks.
Rick has software analyzing which statistics correlate to a successful 72 holes at the upcoming course. It is easier to determine this information for annual regulation events played at the same venue.
However, for the US Open, PGA Championship, and Open Championship, you need to do your due diligence by analyzing the layout and honing in on the stats you feel are significant. For example, you will obviously pay much more attention to accuracy if the venue is a parkland course with incredibly narrow fairways.
Weather Conditions
I use Windy every week when making my decision to determine if rain, sun, or wind are in play for the tournament. Through your research, find out which golfers perform best in wet, dry, and windy conditions, and use this to make a better-informed decision.
Ensure you check the tee time of your chosen players to ensure the forecast during their round matches their ability.
Recent Performance and Form
In-form golfers are obviously the first pick for many punters, and for obvious reasons. At the time of writing this article, Scottie Scheffler has recorded 12 top-10 finishes this season in 16 events. If you had backed him to finish in the top 10 in every tournament, you would hold a 75% success rate.
The downside with performing players is that they are expensive, and you often need to stake a whale amount to enjoy any meaningful returns. However, the aim is to pick consistent golfers priced reasonably and have the strengths to excel at the host venue for that week.
If the course is a championship layout with Bermuda greens, identify golfers who have finished strongly on similar designs this season. They may not be in form every week, but they have tracks that suit their game.
Read More: What Is A Handicap In Golf?
Most Common Types of Bets
Outright Winner Bets
Outright winner bets are among the most common wagers in golf sports betting, as you make a single bet to decide the victor. Although these are affordable bets, you have a low chance of winning when picking one player to win out of a field of 156 if you place your golf bet before the tournament starts.
Top-Finish Bets
Top-finish golf bets refer to selecting a player to end the tournament in the top 5, 10, 20, 30, and 40. Since you are increasing your chance of winning, the odds for these bets are not attractive unless you have a healthy bankroll to stake a worthy amount.
For example, Bryson DeChambeau is priced at +4000 for the 2023 U.S. Open, but those odds drop to +170 if I back him to finish in the top 20.
Matchup Bets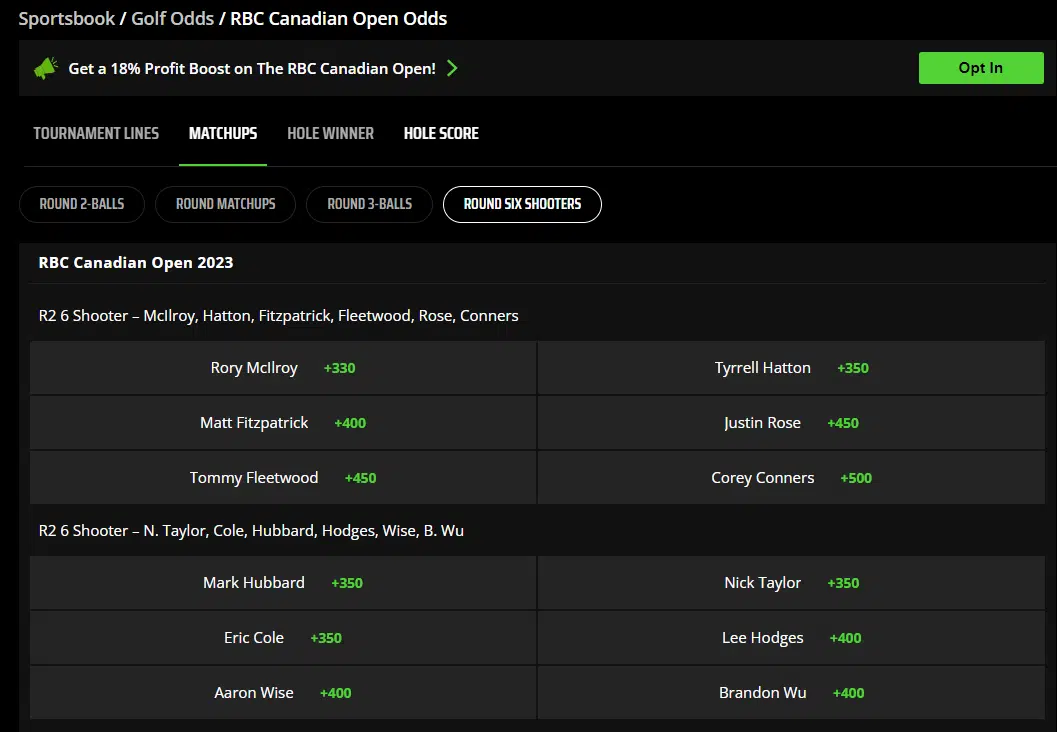 Matchup bets are my preferred method of golf betting because I feel it is where there are the most valuable opportunities. Matchups are categorized into 2 and 3 balls, but Sportsbooks may add a tournament group or a round of six-shooters.
The aim is to pick one player to shoot a lower round or finish higher at the end of the tournament. I like the 3-ball matchup bets on Thursday and Friday of competitions because of the value you find. In the U.S. Open, I noticed a 3-ball pairing of Svensson, Buckey, and Larrazabal.
Since Larrazabal plays on the DP World Tour, many punters are unfamiliar with him, and there is the risk he may struggle on U.S. courses. However, He has claimed 2 wins and a further top 10 in his last 5 outings. He is the cheapest-priced player in his 3-ball at +180.
If I stake $100 on him to shoot the lowest round in his 3 ball on Thursday, I win $180, plus my original $100 stake. This takes my tally to $280. The final matchups are six shooters and a tournament group, where you pick one player to finish the tournament higher than a group of similar-priced golfers.
Props and Special Bets
PGA Tour prop bets are specially crafted wagers like top senior, former winner, and debutant in an event. You can even bet on a hole-in-one occurring during a specific round or the entire tournament.
Prop bets also involve multiple chances to win, like triple or double chance, where you pick 2 or 3 players. If any of those players wins, you are paid out for the bet. You can also wager what the winning margin will be and how many players, if any, will find themselves in a playoff after 72 holes.
Each-Way Bets
Each-way bets are an alternative option to spread your risk. Instead of backing a player to win a tournament outright, you back them to win and place. Therefore, if you intend to bet $10 on one player to win, you will need to bet $20 to cover the places portion of the bet.
An each-way golf bet carries less attractive odds than had you placed a stake in an outright winner. However, your player can finish anywhere from 1st to 5th, and you will still receive a payout. The places cut-off is determined by the Sportsbooks, but I typically find it between 5 and 6.
Where To Bet On Golf?

I find the best places to bet on golf tournaments in the United States are BetMGM, DraftKings and FanDuel, Caesars, and BetRivers.
How To Bet On Golf Online?
Look for online sportsbooks licensed in your state and determine which outlet offers the fairest odds. Create an account and deposit money into your bankroll to start wagering on golf tournaments.
Tips and Tricks for Successful Golf Betting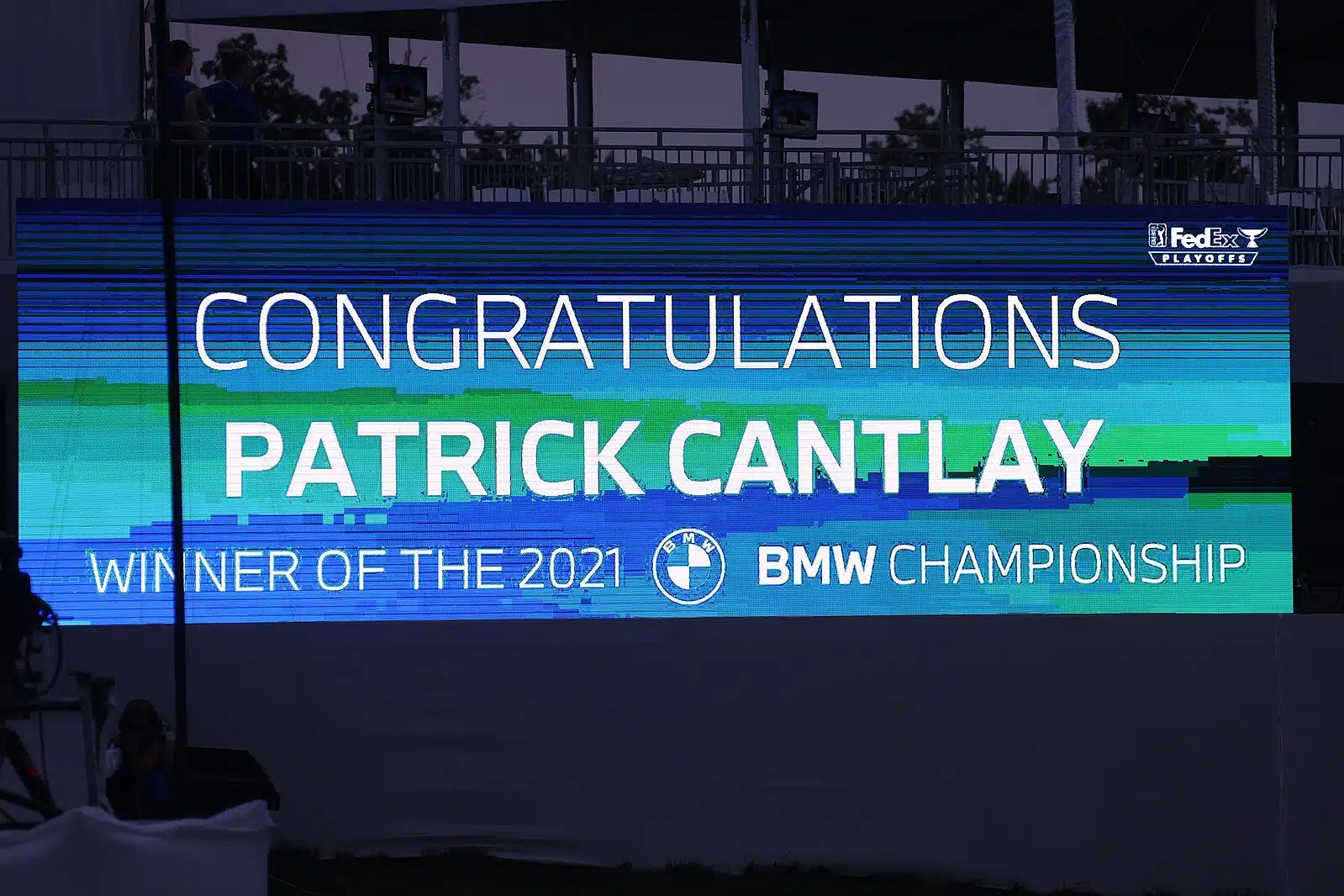 Capitalizing on Early Markets and Future Bets
The odds of a player fluctuate during the tournament depending on their performance and the money flowing in for them. I prefer to stake bets before the event begins and search for golfers who are cheap but have the ability to perform on that week's golf course.
At the time of writing, Bryson DeChambeau is priced a +360 for a top-10 finish. If I stake $100, my estimated payout is $460, a $360 profit, plus my original stake. If DeChambeau is third after the first two days, he becomes expensive. If his odds are now +125 and I stake $100, my payout is only $225.
Naturally, the opposite can ring true. Let's say Bryson has a horrible first round and sits in 80th place. He then becomes super cheap. For example, if you back him at that stage, his odds of finishing in the top 10 may diminish to an outlandish number like +1200. Staking $100 on him at this stage would stand to payout $1,300.
Navigating In-Play Betting and Live Markets

Eyeing live betting markets provides ample opportunity to make handsome returns, but you must know the game inside and out. I will use the example of a 3-ball bet for the 2023 U.S. Open with Scheffler, Morikawa, and Max Homa.
Scheffler is even money favorite to post the lowest first-round score in the group, while Max Homa is priced at +240. If Scheffler bogey's 3 of the first 5 holes while his partners remain at even par, his price may drop to +350.
A $100 stake at +350 sets you up for a potential payout of $450. As the current world number 1, with 12 top 10 finishes this season, Scottie Scheffler has what it takes to turn his fortunes around and ends up posting the lowest round in his group.
Leveraging Technology and Data Resources
There are more statistics and software than ever to help you make better-informed decisions. I find the PGA and DP World Tour Stats department is an ideal place to start, with a plethora of insight into every player.
Another site that has helped me immensely since 2021 is the RickRunGood Golf Betting Data site. There is a 6-month or annual subscription fee, but if you look at it as an investment to enhance your picks, it is a small price to pay.
Following Expert Golf Betting Analysis
It is wise to keep up to date with news and tips from experts, but do not act on everything you hear. Instead, I use the advice of others to gauge what others are thinking for the tournament ahead. However, through my research, I know what works for my strategy, and I must avoid following others blindly.
If you want to follow a golf betting expert, I would suggest following RickRunGood on his Tuesday tips, picks, and course analysis videos. Punters not ready to invest in data analytics software can still gain valuable insight into each tournament. Although you will have to do homework afterward.
Joining Golf Betting Communities and Forums
You can engage with fellow golf punters on Reddit and GolfWRX. However, I typically avoid the forums as I find they can consume you and make you doubt your picks. Stick to your strategy and use your research and knowledge to make the best decision for your bankroll.
Read More: The Best Golf Podcasts
Which States Are Betting On Golf Legal?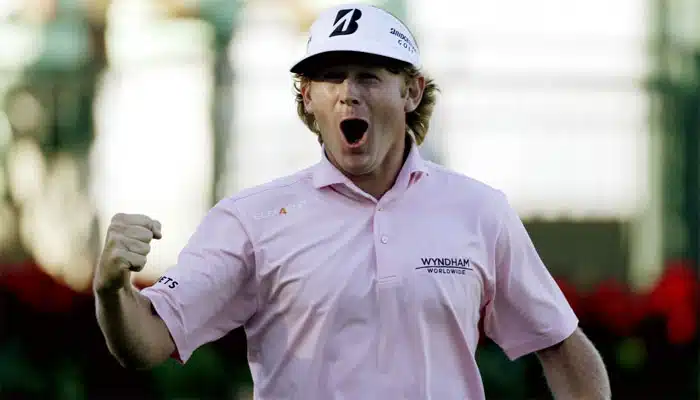 According to Forbes, Golf betting is legal in 36 out of 50 states. Sports betting is prohibited in Alaska, Hawaii, California, Texas, Utah, Georgia, Missouri, and Kentucky, to name a few.
Golf betting was legalized in Florida, but shortly after launching, a legal battle ensued and is currently in Federal court. Recent efforts to legalize sports betting failed in Oklahoma, and no further action is discussed.
FAQs
Is Betting On Golf Legal?
Yes, betting on golf is legal in 36 states in the United States. It is still prohibited in California, Texas, Oklahoma, Hawaii, Alaska, and Utah, to name four. The status of legalized gambling remains in limbo in Florida, where it was deemed illegal soon after launching in 2022.
Is Golf Betting Popular?
No, compared to other sports, golf betting is not popular. However, it is still a multi-billion dollar industry. Golf News UK reported that golf wagers amounted to $4.5 to $5 billion, 8.5% of the industry's revenue.
Can I Bet On Golf Online?
Yes, you can bet online using DraftKings, BetMGM, FanDuel, BetRivers, and Caesars. However, sports betting must be legal in your state to place wagers on golf tournaments.
Conclusion
That concludes a detailed look at my golf tips betting guide to help beginners go from clueless chancers to savvy punters. Utilize the statistics available on the DP World and PGA Tour sites to help you better understand the strengths, weaknesses, and current form of every golfer on tour.
Using your knowledge of tour players and their suitability to a course helps you identify value bets. This will save your bankroll and enhance your payout potential for a successful weekend.
While there are a host of online sportsbooks to place your wagers, I find DraftKings is the easiest to understand and get up and running on your mission to learn how to bet on golf.
Read More: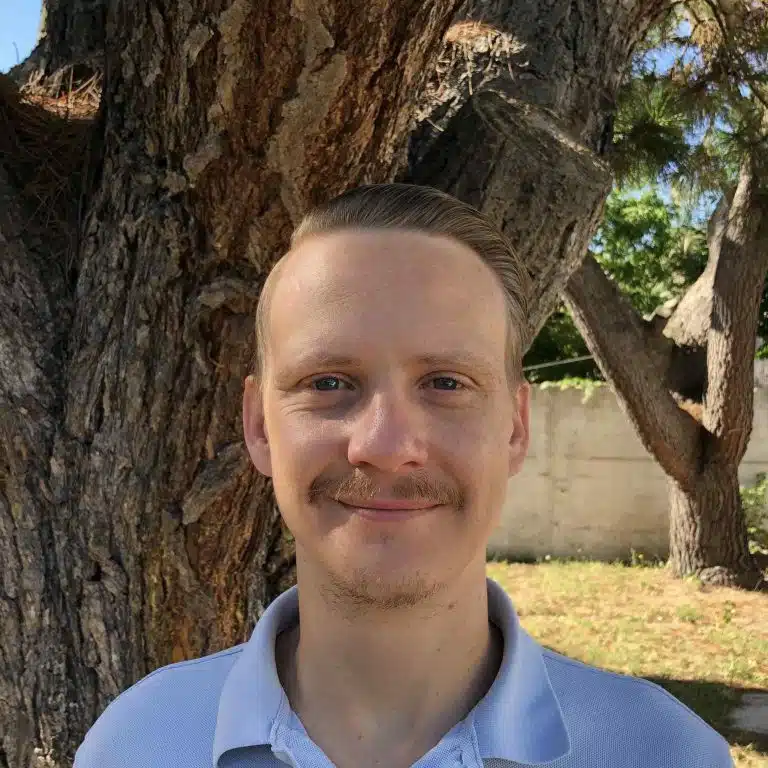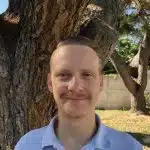 Matt is a seasoned golf equipment writer and sports fanatic. He holds a Postgraduate in Sports Marketing and has played golf for over 28 years.