Whether you have somehow forgotten your golf clubs, simply fancy a last-minute practice at the driving range, or don't own any clubs, all these situations beg the question as to whether you can rent golf clubs.
So, can you rent golf clubs? Most golf courses allow you to rent golf clubs. The average cost to rent golf clubs is around $50 for a full round. Although high-end or private clubs may require a membership to rent golf clubs.
Golf club rental prices vary based on several factors we'll cover below. Read on to learn everything you need to know.
How Much Does It Cost To Rent Golf Clubs at a Golf Course?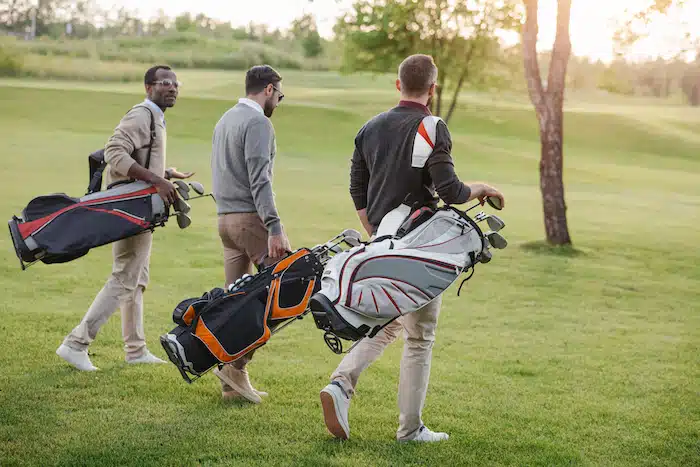 If you want to know how much it costs to rent golf clubs, you should know a few things.
The average golf club rental prices are around $50 for 18 holes. That can rise to around $80 for a top-level course which will naturally be more expensive. However, the fee is lower if you rent the clubs for several days.
This is a good gauge, so you know roughly how much golf club rentals are.
In terms of iconic golfing venues. It doesn't appear you can rent clubs from the home of The Masters at Augusta National Golf Club.
Though, the 2021 Ryder Cup venue – The Straits at Whistling Straits – does allow golf rentals. Per round, each person is charged $90 with Callaway, Titleist, and TaylorMade clubs available. For the fee, you also get two sleeves of balls.
In Scotland, St Andrews, which hosts The Open Championship, enables golfers to rent clubs for £35 per day. Under 16s are charged £15, and kids are billed £5.
Why Do Golf Courses Rent Out Clubs?
Golf courses rent out golf clubs because they are expensive to buy. Golf club sets can cost $1300 to $2000, so not everyone can afford them.
Maybe a friend is joining who doesn't play much. Or maybe someone's visiting and doesn't travel with their golf clubs.
Renting golf clubs is also a good way to test them before buying them. Some people don't want to spend hundreds of dollars on a complete set.
Courses don't enforce that you have your own clubs, so you can rent them or borrow friends for the day. Though, the United States Golf Association (USGA) states you can't share if the number of clubs in the bag exceeds 14 between you and a partner.
But you can't always rely on renting golf clubs since they may not have any available for your size. It is worth checking in advance on the clubs and their availability.
Can You Rent Golf Clubs at a Course if You Aren't a Member?
Many golf courses rent clubs to you even if you aren't a member. From the golf club's perspective, it's a no-brainer as you can often get people on a quick visit to play a round with no equipment and they will be happy to pay the fee.
This may not be the case at more prestigious or private golf clubs, but many courses allow non-members to play and rent its clubs.
Also, if you wondered, 'can you rent golf clubs at a golf course nearby' regarding a specific course, it would be worth checking out the club's website and calling them first. That will ensure that if you haven't played at the club and aren't a member, you know whether you can rent clubs there too.
Are Clubs That You Rent Any Good?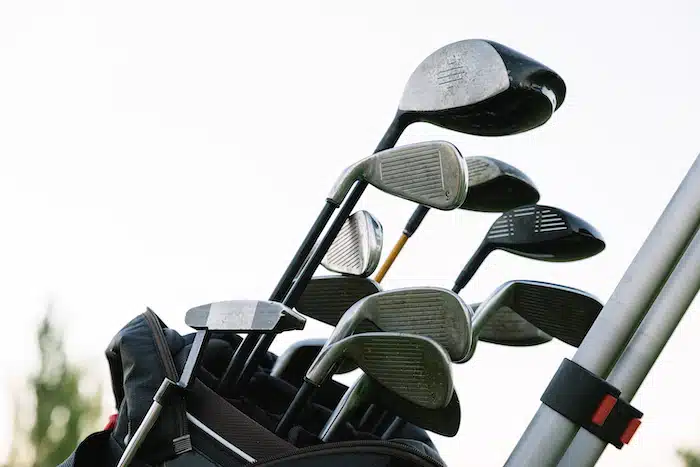 Some upmarket golf clubs will enable renters to access some of the best golf clubs, and the price will reflect this.
At other clubs, if you get unlucky, they may only have poor quality or old clubs for you to rent.
Sometimes, a club may have a chunk of good quality clubs available to rent, but they are all in use. This would mean you're stuck with clubs of lesser quality, but that is just the luck of the draw and depends on availability.
Thankfully, many good golf clubs provide good quality men's and women's clubs for rental.
Do You Need Your Own Golf Clubs for a Lesson?
In most cases, you don't need your own clubs for a golf lesson. According to the PGA, the professional will often be able to support you with the clubs you need for the lesson. Alternatively, if you are doing the lesson at a club, you can often borrow or rent from the club itself.
Final Thoughts
Now, if you're asked, 'can you rent golf clubs,' you can let your friends or playing partners know that most of the time, you can. Of course, some clubs won't allow it, but for those that do, you have a good idea of golf club rental costs now too.
Whether it's a visit while on business, you are on holiday, or you just want to head to the driving range and don't own any clubs, you have all you need to know. We must stress that it is worth checking that the golf club or driving range rents clubs in case of limited availability, so you don't get let down.
FAQs:
Can You Borrow Clubs at a Driving Range?
Most driving ranges will allow you to rent golf clubs. How much is it to rent golf clubs at the range? You are probably looking at around $5 -$10 for a driver and a couple of irons. A few clubs will let you borrow them for free at the range.
Can 2 People Share Golf Clubs?
At the driving range, people can share golf clubs with no problem. When playing a round of golf in a foursome working with your partner, you can share clubs as long as the number of clubs stays below 14.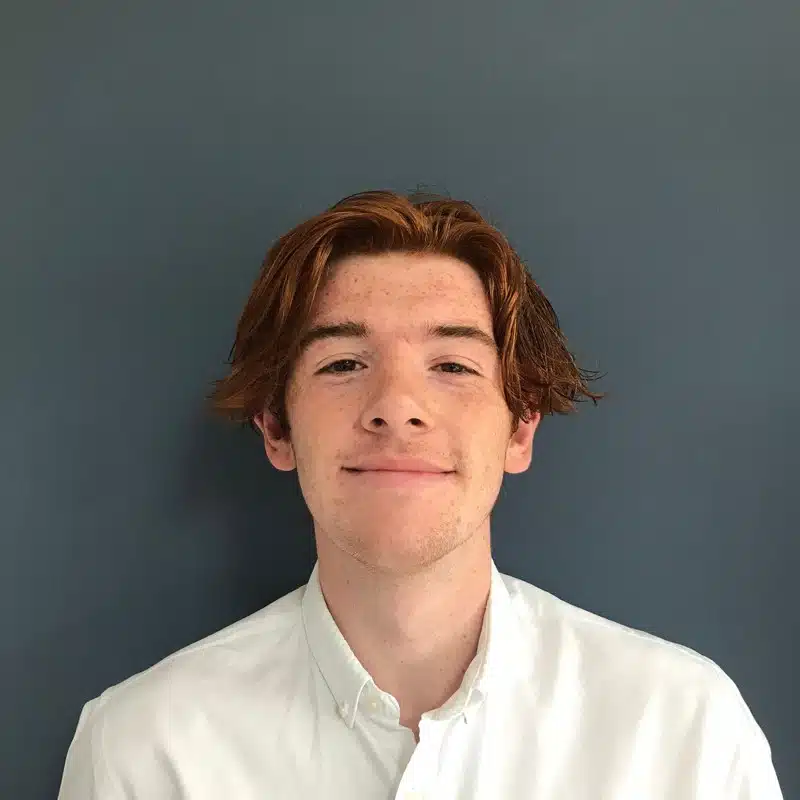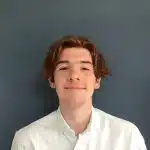 Jack was inspired by his Grandad Ron's golfing and grew up playing this great game. Now, he enjoys both playing and writing about it. He is also a big sports fan too. Jack is always looking for ways to find the edge on the course to share with readers.