There are many grip styles in putting. The reasons for this are many. The most overwhelming reason for most golfers is to help improve the results they get on the greens. A close second is feeling more comfortable and stable in setup.
The left-hand low putting grip is the most popular grip style, where your left hand is placed on the bottom. This is the opposite of the normal putting grip, where the left hand is placed on top. It's also called lead-hand low putting. It is used to achieve a consistent and reliable putting stroke by keeping your shoulders level. It also prevents your lead hand from taking over.
This article will walk you through everything you need to know about left-hand low putting. It is important to note, throughout this explanation and breakdown of this putting style, I will often refer to it as "Lead Hand Low." This is to be inclusive of our left-handed golfing friends.
In the case of lefties, the right hand would indeed be the lead hand. This slight difference does not at all change the premise of this grip style.
What is the Left Low Putting Grip?
The left-hand low putting grip is a popular and effective grip for right-handed golfers. It may in fact be the most popular of all the different variations of gripping the putter. It is often called lead hand low since left-handed golfers can use it as well.
I first became aware of this grip style as a freshman in high school in 1990. I distinctly remember hearing Tom Kite talking about it. At that time it was widely regarded as a cross-handed grip.
Kite was an amazing ball striker, and as I recall, routinely led the tour in greens in regulation. However, he struggled with his putting. He started experimenting with this grip style with his putting in 1989, and it led to a great deal of success.
As I started to look more at this putting grip style, I remember seeing a quote from the great Jack Nicklaus regarding the left-hand low putting.
"If I had to teach someone how to putt from scratch, I would start them off cross-handed."
From that point on, as a high school freshman that was addicted to golf, I started using this grip style off and on. I still do to this day in fact.
If you want to listen to anyone in golf, I think Jack Nicklaus might be a good choice.
Check this article out: The 15 Best Putter Grips
What is the Purpose of the Left Hand Low Putting Grip?
View this post on Instagram
There are several reasons why the left-hand low putting grip is used. Let's take a look at two of the most commonly noted ones.
Keeps the Right, or Trail Hand From Taking Over
This is the reason why I often go to this grip, and why many do as well.
Many golfers struggle with the trail hand, in the traditional putting grip, taking over the stroke. When this happens, the left, or lead wrist tends to extend or get cupped at impact.
When this happens, two things tend to take place at impact. The first is the face tends to get shut at impact. The second is the putter face gets the leading edge moving into the ball first. You are not getting the meat of the face on the ball.
It is a critical component in putting to have the lead wrist, no matter if it's your left or right, stay flat throughout impact. This ensures solid contact as well as keeping the face square at impact.
The left or lead hand low grip helps with this.
Helps Keep Your Shoulders Level
It is a very common fault for golfers to get too open with their body at set up in putting. Especially with the shoulders. This setup issue will lead to an out-to-in path and pulled putts.
Having good body lines in your putting setup is critical for most. Your toe, knee, hips, and shoulders should all stack up right on top of each other, and parallel left (for righties) of your target line.
Gripping the putter with the left or lead hand low helps in getting your shoulders more squared up in setup.
Read More: How to Putt and Become a Master on the Greens
How to Use the Left Hand Low Putting Grip
Getting set up to use the left-hand low putting grip is fairly easy. Let's break that down now.
Put your right, or trail hand on the top of the grip with the thumb going down the center of the shaft.
Place your left, or lead hand next. You will place the thumb pad of your left, or lead hand over the top of your right or trail hand thumb.
The thumb of your left, or lead hand will also run straight down the shaft.
The back of your left, or lead hand should be facing your target. You can use the logo on your glove too as an indicator that the back of your hand is facing the target.
How, or even if, you decided to connect your hands is entirely up to you. I actually do not connect the hands per say. I keep them in more of a ten-finger setting where the pinky finger on my lead hand and the pointer finger on my trail hand simply sit next to each other. Some may choose to overlap those two fingers, and I have even seen interlocking them.
Make sure you set up with the ball positioned just under your left, or lead armpit.
I must stress two other points that may go unnoticed in the setup using this grip style. You should get a feel of having your elbows pinned to your torso. You will bend forward from your hips, and position your eyes over the ball.
Putting is very, very individualized. With that in mind, you will absolutely see different variations of the left-hand low grip.
For example, I have seen folks have the pointer finger on their left, or lead hand go down the front side of the shaft. This is perfectly fine. You just need to be comfortable with everything.
More From GolfSpan: The 12 Best Putting Drills to Sink More One Putts
What Tour Professionals Putt Left Hand Low Grip?
There are several tour professionals that putt left or lead hand low. Let's take a look at some notable ones.
Jordan Spieth
One of the game's best putters over the past several years has been Jordan Spieth. Jordan is a left-hand low putter. Last season, Spieth was 3rd overall in putting average at 1.78 putts per hole. He was 5th overall in putts per round at 28.05.
Nelly Korda
Nelly Korda says she feels more comfortable and connected with left hand low. Especially when the pressure is on and she is nervous. Nelly credits left hand low putting to her success.
Lydia Ko
Lydia Ko may be one of the best putters on the LPGA Tour. While she doesn't exclusively putt left, or lead hand low, she does on putts inside of about 20'.
In this appearance on the Golf Channel, Lydia talks about her putting.
Xander Schauffele
Another PGA Tour star that putts left, or lead hand low is Xander Schauffele.
Billy Horschel
Last season on tour, Billy Horschel ranked 1st in putts from 3' making 100% of 584 attempts. He ranked 7th in putts from 4' where he made 99 of 102 attempts. We all know how tricky those length putts can be!
In Summary
The left-hand low putting grip is a very popular variation on how to hold the flat stick. And for very good reason. This grip style helps in areas that are commonly issues for many golfers.
This grip style helps in keeping the putter face square and low through impact. It also helps in the alignment of the shoulders. Proper alignment is critical in putting. The path of your stroke can be thrown off if your shoulders are misaligned.
I would highly encourage golfers that are struggling with their putting to consider going to the left, or lead hand low putting grip. It may be something that could transform your putting and lead to lower scores.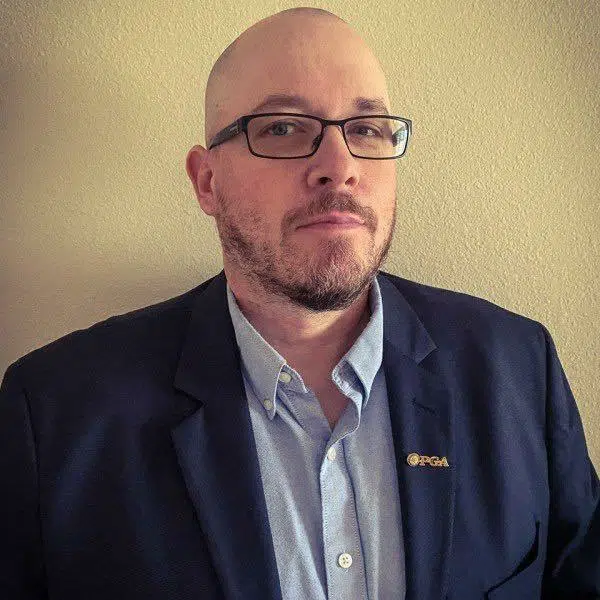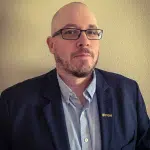 PGA Professional Brendon Elliott is the founder of Little Linksters, LLC, and its nonprofit arm, the Little Linksters Association for Junior Golf Development. He is the winner of 25+ prestigious industry honors, including the 2017 PGA National Youth Player Development award. Brendon is a respected coach, businessman, writer, and golf industry expert.